The Annual Competition California Pizza Kitchen Holds For Its Employees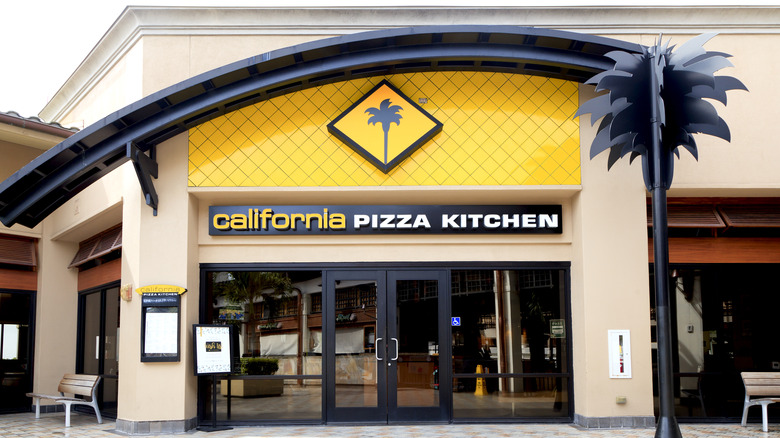 Shutterstock
Pizza lovers around the country likely know the ins and outs of different, yet popular regional takes on the pie. New York-style pizza has a thin, crispy crust, Chicago-style deep dish pizza boasts that doughy, golden-brown crust, and Detroit-style pizza features a gooey, caramelized take on the Sicilian square (via First We Feast). But what exactly, is California-style pizza? 
According to Culture Trip, California-style pizza is a single-serving pie that takes New York's crisp, thin crust and adds in a bunch of gourmet toppings. The possibilities are really endless when it comes to the variety and combinations of these add-ons, and they're usually healthy and fresh, and many times even organic and sustainably sourced. 
This limitless potential for pizza creativity is what led to the establishment of one of America's best-loved chains, California Pizza Kitchen. Rick Rosenfield and Larry Flax started the restaurant in Beverly Hills in 1985, with the goal of taking the burgeoning trend to a new level of accessibility and popularity (via Flax-Rosenfield.com). 
Now, some 35 years later, CPK is known for its variety, continuously proving how many ways you can reinvent the beloved dish — the menu features everything from their famous BBQ Chicken Pizza to a Thai Chicken Pizza and even a Shrimp Scampi Pizza (via CPK's website). And, as it turns out, such creative iterations are made possible by a fine-tuned employee training program at the restaurant, which includes an exciting "Iron Chef"-style competition that staffers love (via FSR Magazine).
CPK hosts a "Best Pizza Chef" contest every year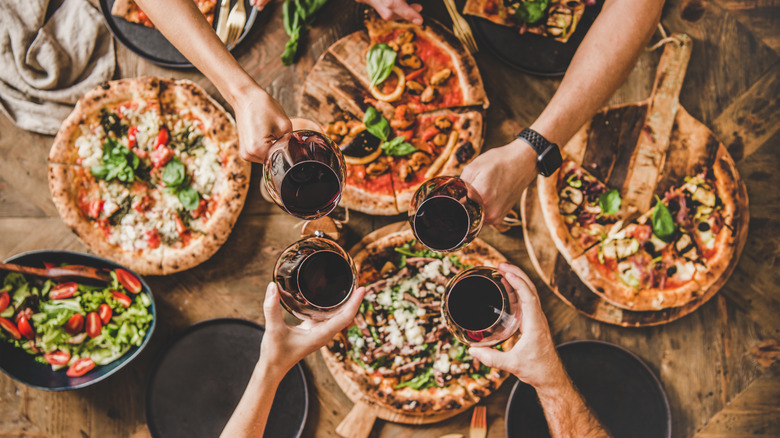 Shutterstock
In order to make the kind of pies that put both California Pizza Kitchen and California-style pizza on the map, CPK employees must first complete a certification program, reports FSR. Once they do, staffers are eligible to compete in the annual "Best Pizza Chef" contest. 
Here's how it works: Employees from different locations face off regionally. Ultimately, two finalists from each coast head to Las Vegas, where they get to stay in a resort and flex their skills in front of a live audience and celebrity judges. They're assessed in areas like hand-tossing, baking, creativity, and showmanship. Winners receive $25,000, and runners-up can win $5,000. 
The competition is a big deal for employees. It's an opportunity to embrace their talent and training, it can lead to rising up the ranks at CPK, and of course there's the prize money. CPK developed the competition as an extension of its overall mission to keep employees happy. Once they complete the pizza certification program, all employees are welcome to submit ideas, many of which make it onto the menu. 
With new employees competing each year and coming up with fresh ideas in the meantime, that means CPK fans can continue to look forward to creative pizza twists.