How To Beat Bobby Flay, According To Jonathan Waxman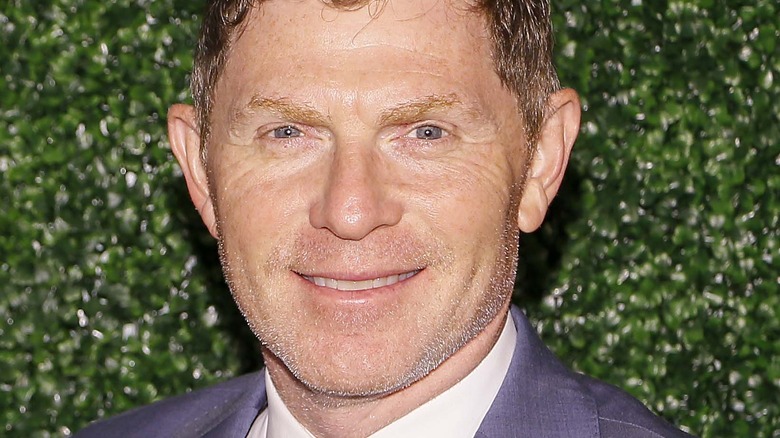 Paul Morigi/Getty Images
Bobby Flay may come at opponents with an intimidating, in-your-face attitude on the Food Network show "Beat Bobby Flay." Even so, some of his challengers, friends, and colleagues say it's not impossible to beat him in the kitchen. In fact, Flay's mentor, Jonathan Waxman, says it's pretty easy. The key is to keep it simple and not get too excited, according to Waxman, who has appeared on "Beat Bobby Flay" several times himself (via Rotten Tomatoes). 
"They think they need to over-amp the situation," Waxman told the Food Network. "I think the way to do it is to really zone in and put blinders on and cook the best you can cook within your comfort zone." Other chefs have weighed in with advice about how to beat Bobby Flay. Anne Burrell offered a similar tip to Food Network: "Cook from what you know." Flay's longtime friend Giada De Laurentiis advised, "You need to kind of get under his skin."
The premise of "Beat Bobby Flay" is pretty simple. As outlined by Showbiz CheatSheet, Food Network pits chefs against one another in a race to showcase an ingredient chosen by Flay. The twist in "Beat Bobby Flay" is its two-part setup. After two chefs compete head-to-head, the winner then throws down with Flay. The star chef's challenger gets the advantage of choosing the dish Flay will cook.
Bobby Flay has won 66% of the challenges on Beat Bobby Flay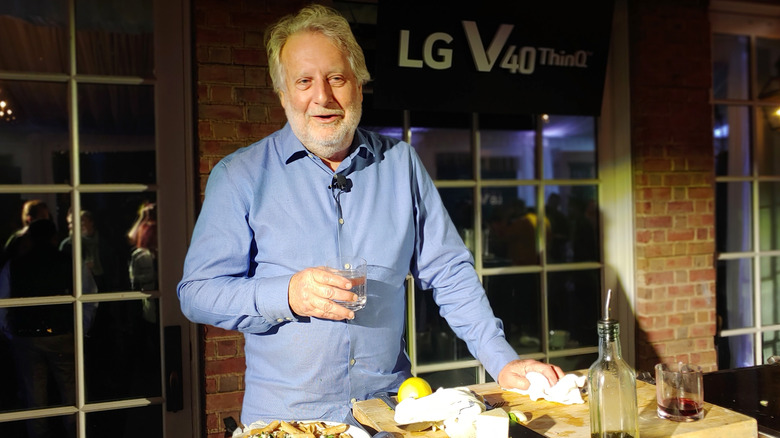 Dave Kotinsky/Getty Images
Despite his cocky swagger and intimidating air of confidence, Bobby Flay wins just 66% of the challenges on "Beat Bobby Flay" (via Showbiz Cheat Sheet). In one notable Flay loss on a different show, Boston-area chef Stephen Coe took Flay down at the end of a five-part "Chopped" competition that required Coe to beat 15 rivals before getting to Flay (via InsideHook). Judges deemed Coe's freeform lobster ravioli the winner over Flay's more traditional take on the dish. Coe went far beyond Jonathan Waxman's advice about how to beat Flay. He sharpened mind and body by working out and studying old episodes of "Beat Bobby Flay." He also told himself not to overthink things — an approach that did align with Waxman's advice.
Flay's swagger has earned him his share of detractors. "Iron Chef" opponent Masaharu Morimoto famously called him out in 2000 for jumping onto a cutting board at the end of a competition (via Variety). GrubStreet reported producers were shocked and alarmed when Flay announced he was quitting "Iron Chef America" by revealing a T-shirt emblazoned with the words "This is my last Iron Chef battle ever" during a live segment that couldn't be edited out. Despite Flay's reputation, Coe said the celebrity chef was gracious in his loss. Coe told Wicked Local, "Bobby was humble. He congratulated me and gave me a hug."
Maybe there's heart behind that swagger after all.