Everything We Know About The New Kids Competition Show, Disney's Magic Bake-Off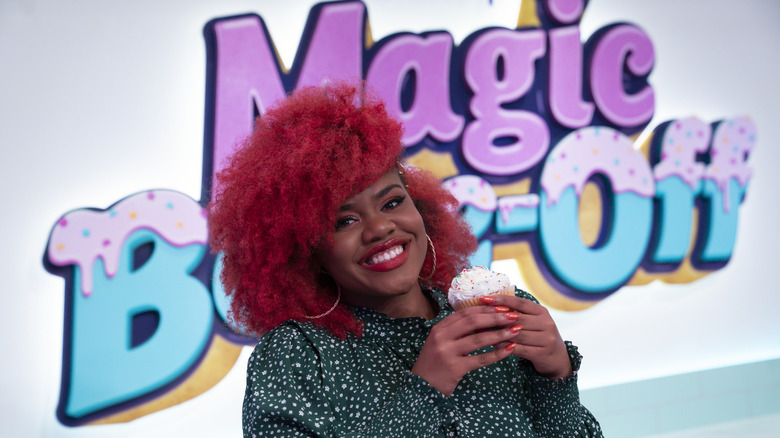 Disney General Entertainment Content Press
Cable television and streaming services have been bountiful with baking shows since the blossoming popularity of programs like "Cupcake Wars" and "The Great British Baking Show." Now Disney Channel is joining the freshly-baked fun with "Disney's Magic Bake-Off," a sugary contest for kids ages 6 to 14. The 13-episode series is in production now and is set to premiere this summer, according to a Disney press release.
Disney and video network Tastemade are partnering to create the competition series, which asks three teams of two young bakers to create a Disney-themed dessert using the contents of an "enchanted pantry," the help of a professional pastry chef, and hints from Tastemade's recipe videos. The winning masterpiece of each episode will be demonstrated in a signature Tastemade recipe video available on both Tastemade's and Disney Channel's social media, so you'll be able to watch the wee protégées in action and then recreate their cakes at home.
About the hosts of Disney's Magic Bake-Off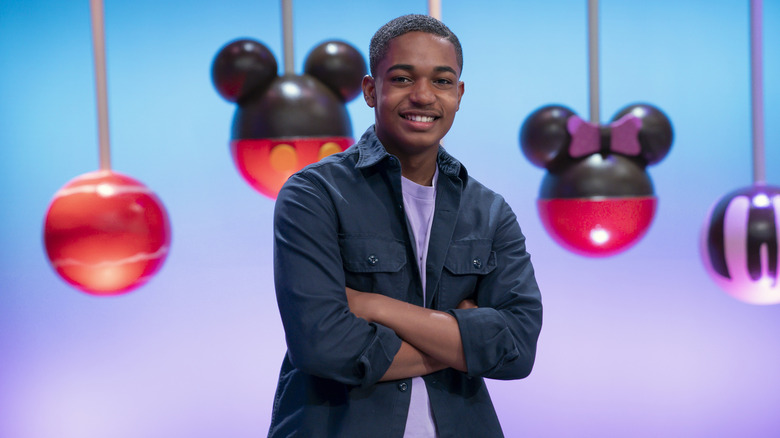 Disney General Entertainment Content Press
Actors, singers, and Disney Channel stars Dara Reneé and Issac Ryan Brown will co-host "Disney's Magic Bake-Off." Reneé is known for her roles in "High School Musical: The Musical: The Series" and "black-ish," and recently tweeted, "I'm beyond excited for this! These young bakers will have you in awe and amazement while me and Issac Ryan Brown will have you dying laughing!" Brown was on "America's Got Talent" at the age of 6 and has since had recurring roles in "black-ish," "Puppy Dog Pals," "Raven's Home," and more.
Besides its bakers and its hosts, "Disney's Magic Bake-Off" has another key character: Disneyland resort pastry chef Graciela Gomez, who will be assisting the mini masterminds as they realize their Disney-inspired cakes, according to the Disney press release. "You'll love the show once you see how sweetly talented these bakers are," Gomez said in an Instagram post. Until the series premieres this summer, you can prime your spatulas and practice your fondant Mickey ears.