Gluten-Free Aldi Fans Need To Know About These Products Coming In May 2021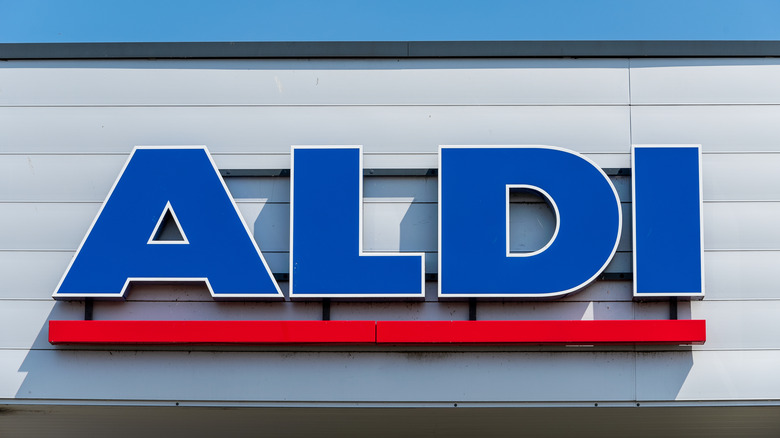 Shutterstock
If you're an Aldi shopper who doesn't eat gluten, then you're well versed in the low-cost grocery chain's line of celiac-friendly products called LiveGfree. Popular offerings include frozen pizzas and General Tso's chicken, snacks like crackers and chocolate-covered pretzels, bakery items such as bagels and spinach wraps, and pantry essentials from macaroni and cheese to brownie mix. The line enhances Aldi's naturally gluten-free products — like produce and proteins — and makes the store an approachable place to shop for those whose diets can't include gluten. And it's about to get bigger.
We got a sneak peek of Aldi's new LiveGfree foods arriving in May and can confidently report that nothing costs more than $9 or skimps on flavor. The products range from sweet to savory and fresh to frozen and will be available at Aldi stores nationwide beginning May 5. Sample them at your leisure or pick them all up at once to create a gluten-free Aldi feast with appetizers, mains, and desserts.
LiveGfree Gluten Free Seeds & Grains Bread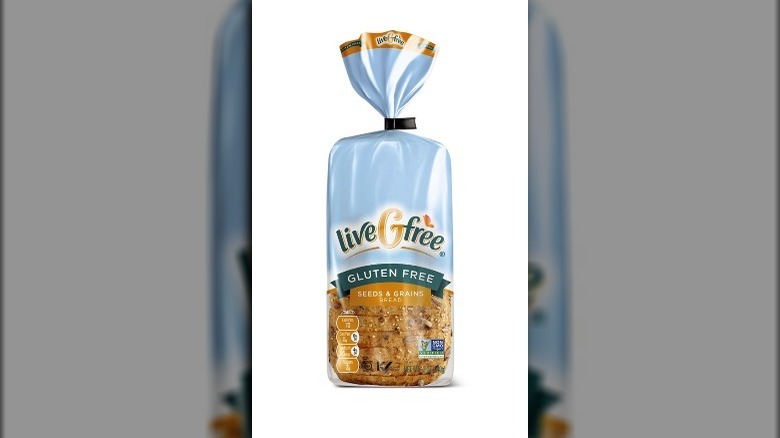 Aldi
Gluten-free shoppers know that tracking down gluten-free bread that is both affordable and non-cardboard-y is like finding a unicorn. Aldi's new compliant option, priced at $3.99 per loaf, is studded with a variety of lightly crunchy seeds and made with non-GMO ingredients. Toast a slice for breakfast with your favorite nut butter or jam, or sandwich two together with last night's leftovers for an easy lunch.
LiveGfree Chocolate Gluten Free Donuts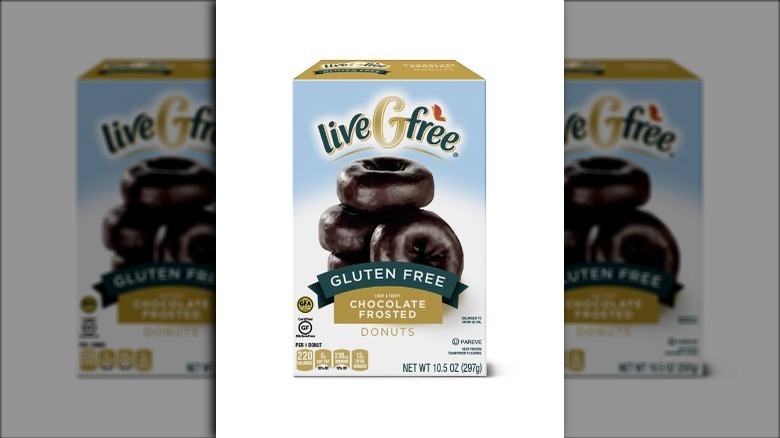 Aldi
Cue the nostalgia for Saturday morning donuts after movie nights with friends. These glossy treats are light, fluffy, and so thoroughly coated that each cakey bite has a generous slick of rich chocolate frosting. The donuts, also available in a glazed version, are $4.49 a box and are small enough to be eaten on the go or arranged into a fanciful donut pyramid for your next afternoon tea party.
LiveGfree Gluten Free Egg Rolls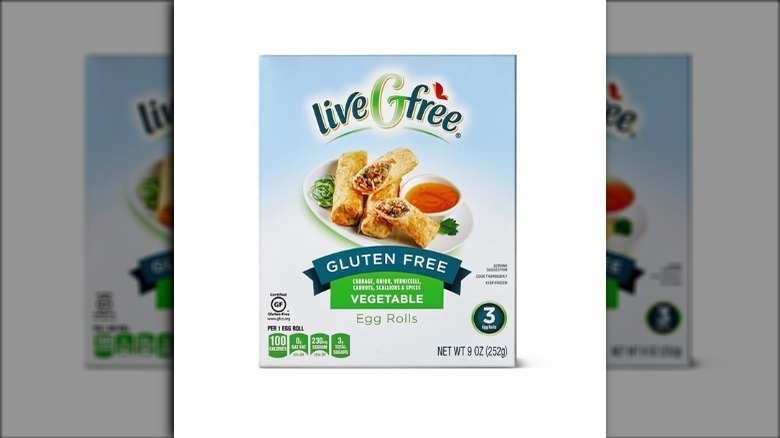 Aldi
Few small bites beat the earth-shattering crispiness of a freshly fried egg roll — except, maybe, for a freshly fried egg roll that's frozen and ready to be reheated at your convenience. LiveGfree's vegetarian egg rolls are stuffed with cabbage, onion, carrots, vermicelli, scallions, and spices. Each $4.99 box has three generously-sized egg rolls, and there's also a chicken version.
LiveGfree Gluten Free Cheesecake Sampler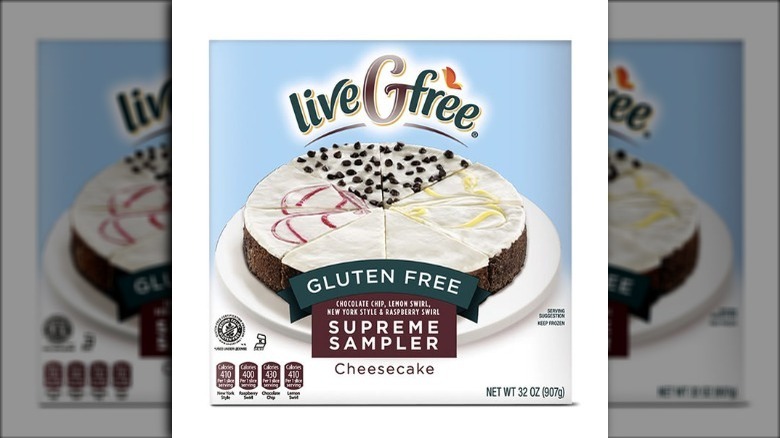 Aldi
Good at eating cheesecake but bad at making decisions? This pre-sliced sampler packs four types of cheesecake into one shareable dessert. Appreciators of the classics will like the simple New York style, fruit fans will go for the lemon or raspberry swirl, and those craving a little extra sweetness will be pumped about the chocolate chip. Find the cheesecake in the freezer section for $8.99.
LiveGfree Gluten Free Stuffed Shells and Lasagna Roll-Ups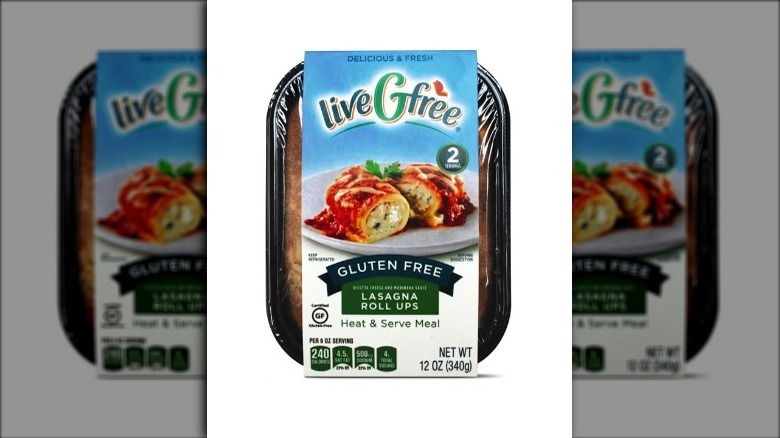 Aldi
These ready-to-heat meals make an easy Italian dinner for two. The lasagna roll-ups are filled with a creamy ricotta mixture and smothered in smooth tomato sauce, while the shells provide similar flavors in a smaller shape. Vegetarian and $5.99 per package, they're both more sustainable and more affordable than a meaty meal out.