Cinco De Mayo 2021: Where To Get The Best Food Freebies And Deals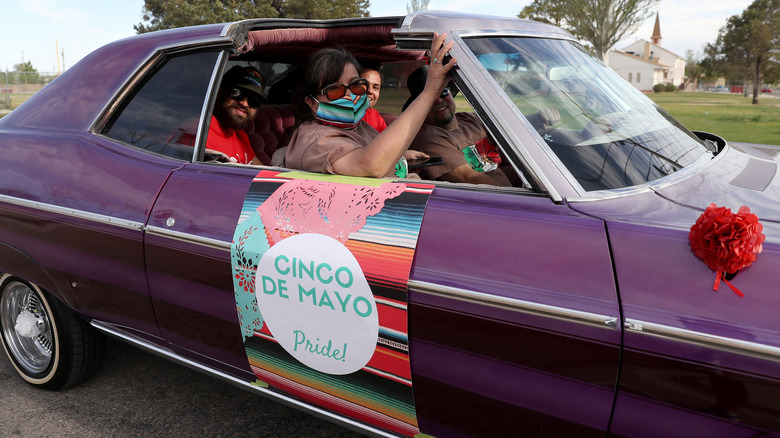 Matthew Stockman/Getty Images
Cinco de Mayo, many Americans' favorite appropriated holiday, is practically upon us and chances are you have tacos and margaritas on the mind. Luckily, Mashed received a press release detailing all of the amazing freebies and deals that are being offered for the holiday.
As it turns out, Offers.com put together a comprehensive list of all the deals you should be looking out for come Wednesday. From local restaurants to major chains and even a few Cinco de Mayo-ready products for a celebration at home, you'll find everything you need to mark the occasion. Taco kits, drinks deals and so much more are the menu for Cinco de Mayo 2021. 
So make your plans now, otherwise you'll have to wait until the next National Margarita Day to celebrate. And given the sheer amount of great Cinco de Mayo deals that will be available, you really won't want to miss out.
$5 Cinco de Mayo deals at restaurants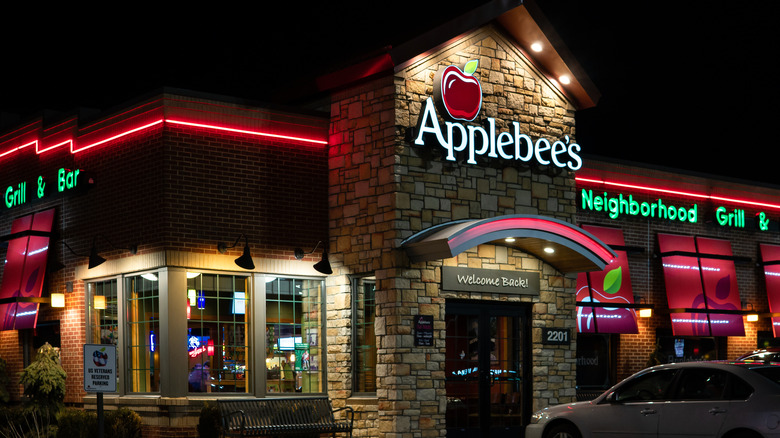 Shutterstock
Applebee's is kicking things off nationwide by discounting their Mucho Cocktails to $5, which also includes a new drink, the Tipsy Shark. It's made with premium tequila, blue Curaçao, pineapple juice, and margarita mix before it's served with a gummy shark on top.
Bahama Breeze is also offering a drink deal: For all of Cinco de Mayo, their margaritas will be just $5 as well. They restaurant is even hosting a virtual happy hour concert on its Facebook page at 7 p.m. on the 5th for those who feel safer celebrating at home.
Other $5 deals come from Bubba Gump Shrimp Co. and Burger 21. These $5 food deals include a shrimp and fries basket from Bubba Gump Shrimp Co. or Cinco burgers at Burger 21. Just use the Patty Perk's App for Burger 21. To round it out, Taco John's is offering soft-shell tacos for $5.55 for five days, from May 1 to 5. That's a whole five days you can take advantage of tacos for a low price.
Cinco de Mayo drink deals at restaurants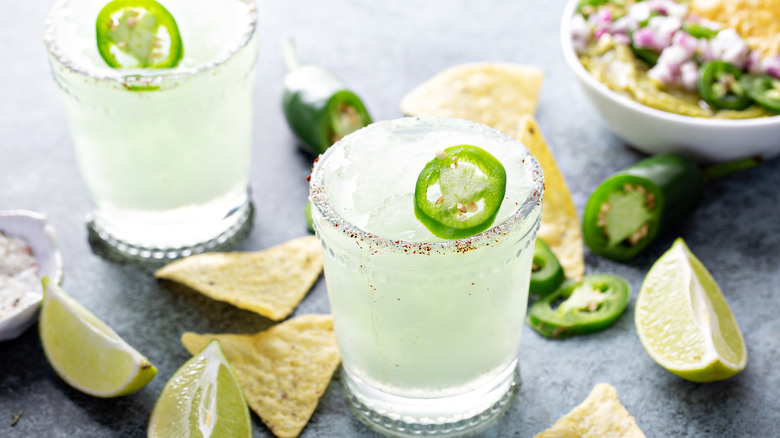 Shutterstock
Descanso Restaurant is all about the drinks specials this Wednesday. From happy hour specials to Wine Wednesday options, there's a lot to choose from at this haunt. One thing to look out for to celebrate Cinco de Mayo here is the Tequila Cart which has quite a few unexpected bottles to choose from. Additionally, El Pollo Loco will be giving away five-ounce bottles of Tapatío when you place an order using their app for curbside pick-up or delivery. They're also running a buy two get five Tacos al Carbon deal too, which is hard to pass up.
Meanwhile, Tocaya Organica has 16 locations in California and Arizona, and all of them are offering great drink deals. You'll find margaritas for $5.95, bottled beer for $2.95, and to-go bottles (which hold three margaritas) for just $17.95. And Kona Grill will have $3 fish tacos, but the real reason to go is the margarita deals. They'll have flights priced at just $11, as well as a to-go margarita kit for $49. Other $5 drinks deals include their other popular margarita options such as their Casamigos margarita, house margarita, a skinny version, a watermelon version and more.
Additional Cinco de Mayo food deals at restaurants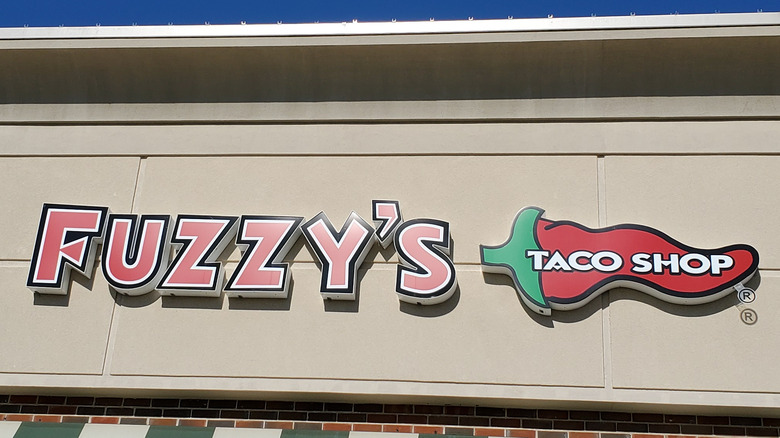 Shutterstock
For those who are less concerned with the drinks side of Cinco de Mayo and are more excited for the fare, several restaurants are hosting good deals. Fuzzy's Taco Shop is, of course, among them; Fuzzy's will offer family meals starting at just $35 and you can either eat-in or pick it up to take home.
Jimboy's Tacos will also offer 18 beef tacos and a bottle of salsa for the price of just 12 tacos. In other words, you get six free tacos when you order 12. With more than 40 locations, you might be lucky enough to have a Jimboy's Tacos nearby. It's another great option for family dining, too.
Margaritas Mexican Restaurant will have a $25 special that includes fajitas and an original margarita the day before Cinco de Mayo, Tuesday, May 4th. On Cinco de Mayo, they'll have plenty of margaritas and free swag to go around too.
Other Cinco de Mayo deals will be available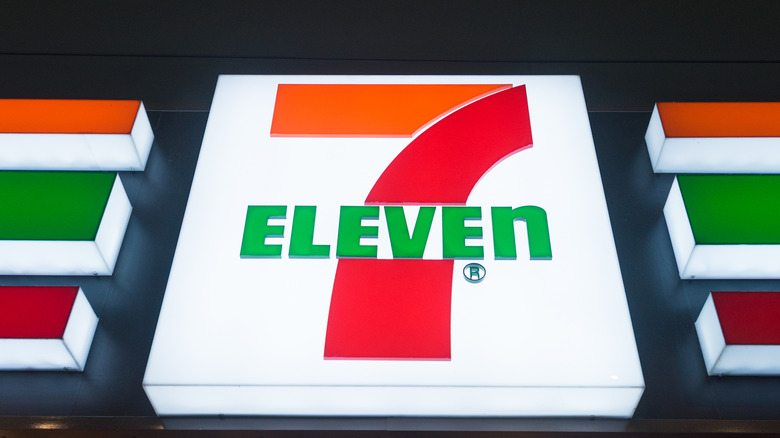 Shutterstock
In additional news, Bartaco is selling taco kits that can feed between four and six people. There's a veggie option for $77 or a meat version for $88, and both include 16 tacos, three sides, and chips and salsa. That's actually a lot of food for the price. To top it off, you'll also get a reusable tote, a cocktail shake (which is great if you opt to add on margaritas), two koozies, sunglasses, two 12-ounce plastic cups, a sheet of stickers, and even a couple of temporary tattoos. That's everything you need to throw a festive party. Just place your order by the end of the day on May 4th.
Jose Cuervo is, of course, celebrating too. They're teaming up with rapper J-Kwon and encouraging people to tip their delivery drivers 20%. Use the #TipsyForCinco hashtag and the tequila brand just might pick up your tab. Use the hashtag when you upload receipts with your 20% tip or more to cuervo.com/tipsyforcinco to potentially be a winner. Thousands will be reimbursed by Venmo courtesy of Cuervo.
Cholula is partnering with DoorDash to guarantee no one has a disappointing experience this Cinco de Mayo in the form of "burrito insurance." In a statement sent to Mashed, the brand explained diners can get $20 off any order containing a burrito through the DoorDash app or website using the code BURRITODOWN. Restrictions apply, so be sure to check the website before the 5th for full details.
Finally, 7-Eleven will have Slurpees and tacos on May 5th, and rewards members can get a small Slurpee for just $1. They can even get four mini tacos for free too. So if you aren't already a member, that's incentive enough to join for Cinco de Mayo.