Trader Joe's Shoppers Say Its Jalapeno Limeade Is Perfect For Margaritas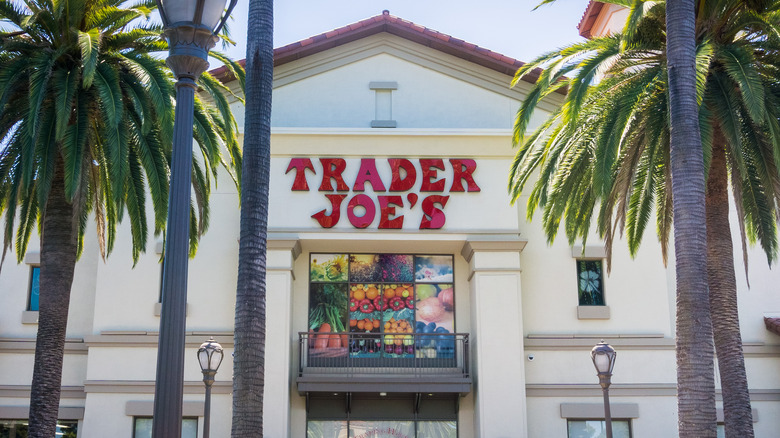 Shutterstock
Since Trader Joe's has now helped streamline your shopping experience by rolling out its website's cool new "Shopping List" feature, we thought we'd make a suggestion as to one product that should definitely be at the top of your own TJ's shopping list this week: Trader Joe's Jalapeño Limeade. This seasonal jalapeño-infused sweetened lime juice isn't a new product, but it's back on shelves just as customers were clamoring for it – and just in time for "Margarita Season" (which obviously begins on Cinco de Mayo, hello!...or, rather hola!). 
Trader Joe's has made no secret of the fact that its Jalapeño Limeade makes the perfect margarita enhancement. They even published a recipe for a "Mango Limeadita," which makes excellent use of this spicy, sweet and sour infusion, along with fresh limes, mango chunks, orange juice, and, of course, Trader Joe's private label tequila. What you may not have realized is that a bottle of this "lime juice beverage with a kick of jalapeño" is your shortcut to a pitcher of perfect spicy skinny margaritas. 
The key to the easiest, skinny margaritas this summer is Trader Joe's Jalapeño Limeade
Instagram's Trader Joe's List (@TraderJoesList) has over 1.6 million followers who hang on its every word when it comes to unaffiliated (i.e, unbiased) Trader Joe's shopping tips. So, when this intrepid Insta-influencer posted photos of Trader Joe's Jalapeño Limeade along with the world's simplest skinny margarita recipe, you can be sure of one thing: that there's going to be a run on this product. (Before you head on over to your local Trader Joe's outpost, you'll want to be sure to bone up on Trader Joe's secret shopping hacks.)
The next step is to pop into Trader Joe's and purchase your 32-ounce bottle of Jalapeño Limeade, a couple of limes, and a bottle of Trader Joe's Chili Lime Seasoning, and get to mixing. According to @TraderJoesList, simply mix equal parts of the Jalapeño Limeade with your favorite tequila or mezcal, and pour into a rocks glass, the rim of which has been rubbed with lime and dipped in salt or Chili Lime seasoning. Happy Cinco de Mayo, and as Instagram user @Lighten_Up_Cat suggests, let's remember to "celebrate Mexican culture without appropriating it"!