How Rich Is The Panera Bread CEO And What's The Average Pay Of Its Employees?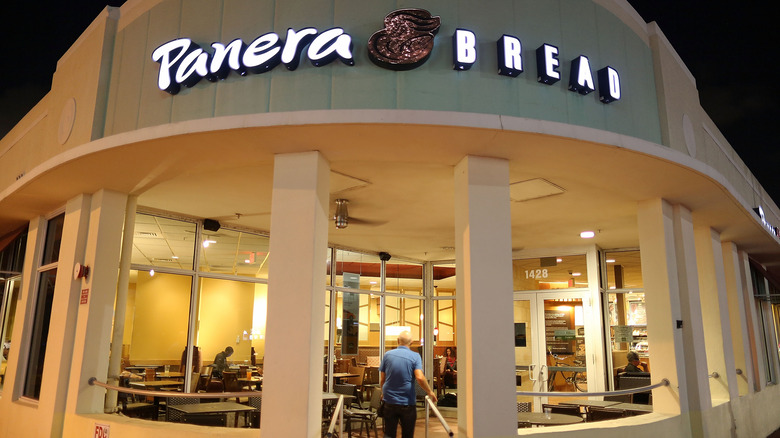 Joe Raedle/Getty Images
When you're in the mood for a good sandwich or tasty pastry, Panera Bread might be the first restaurant that comes to mind. Since its inception, the company — which its website notes as being founded in 1980 in a Boston-based 400-square-foot bakery — has grown to become a leading resource for delivering fresh-baked pastries and comfort-style food. Fueled by an "unending desire to bring to life fresh ideas about living and eating well," some may be curious if the company pays its employees well enough to enable them to live and eat well, too.
Depending on what you consider to be "good pay," you may think that employees at Panera Bread are raking in good dough. According to Indeed, employees working as cashiers make between $9.76 and $11.28 per hour while those who work as restaurant staff make an hourly amount of around $11.60. Sandwich makers, however, make a bit less with $10.42 being their average hourly wage. Full-time delivery drivers and restaurant managers, on the other hand, make similar amounts with their pay being $38,168 and $38,761, respectively. And while these all sound like pretty decent salaries, if you're wondering just how they compare to the pay the CEO of Panera Bread makes, the real answer is, they don't.
Not much information is available on Niren Chaudhary's current net worth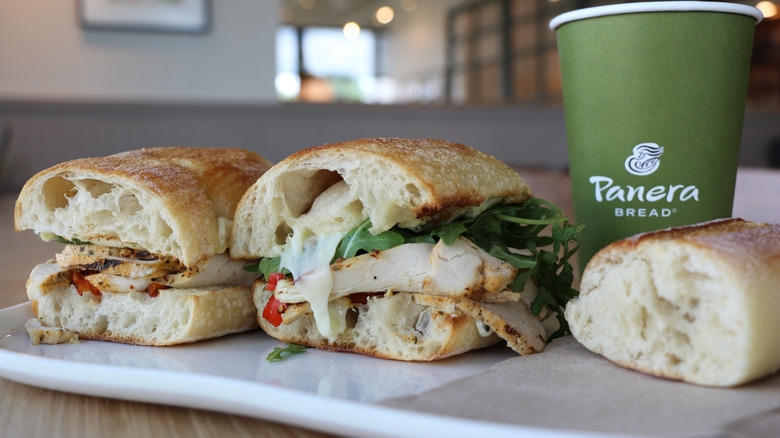 Shutterstock
If the net worth of Niren Chaudhary is one that has piqued your interest over the years, unfortunately, there's not much information on what he's worth. As Restaurant Business notes, Chaudhary took on the CEO title in May 2019 after Blaine Hurst retired. And just two short years later, he landed a spot on the 2021 installment of Nation's Restaurant News' Power List. Establishing what the outlet deemed as "brand leadership," Chaudhary's strategy (one which he had to pivot to as the onset of the ongoing COVID-19 pandemic hit impacted the food industry less than a year after he took on the role) "has been to focus on continued innovation to strengthen customer relationships as the company continues to grow."
Although a solidified net worth cannot be calculated without knowing his actual current salary, Comparably notes that the highest-paid executive at the company makes an annual amount of $700,000. And since Chaudhary's title is technically the highest of those on staff, one can assume that this amount will belong to him. That doesn't mean, however, that this amount is all he's worth. According to Restaurant Business, prior to taking on the CEO role at Panera, Chaudhary was COO and president of Krispy Kreme International as worked with Yum Brands for over 23 years. And with that much experience and association well-known brands, stocks, investments, and savings could be assumed to have resulted from those relationships, too. So while we may not know his exact net worth, it's easy to believe that he's comfortably sitting on millions.