The Vanilla Brand Ina Garten Swears By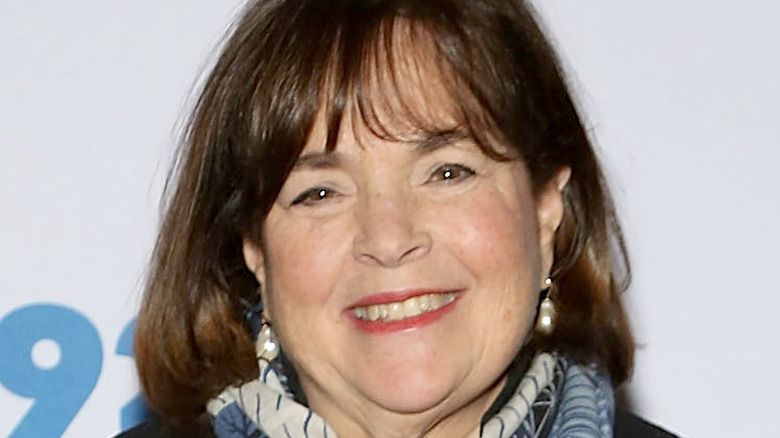 Manny Carabel/Getty Images
We may receive a commission on purchases made from links.
Ina Garten's career in food has taken her from Long Island shop owner to cookbook author and Food Network superstar. Garten and her cooking style have always been the picture of simple, elegant Hamptons perfection, so it's not surprising that Garten has a recipe for making her own vanilla extract. All it takes is some vanilla beans, vodka, a mason jar, and, of course, the inclination to actually make your own vanilla extract (via Food Network).
So, if Garten makes the flavoring from scratch, why then do we see her using store-bought bottles of vanilla extract on her show? This brave question was brought forth by one of her fans who submitted it to the "Ask Ina" section on the Barefoot Contessa website.
Garten's answer was comforting for those of us who just aren't extra enough to extract our own vanilla. As perfect as Garten can seem, she deserves credit for understanding that most of her fans live in the real world, with jobs, social lives, kids, and other things that stand between them and making every ingredient from scratch. The Barefoot Contessa's response to the fan from Houston is a refrain she's used before: "Store bought is fine." It's a permission slip that applies to more than just vanilla extract.
Ina Garten favors this pricey brand of vanilla extract
In response to a fan's question of why the Barefoot Contessa uses bottled vanilla extract on her television show (when we all know she makes her own in rustic little mason jars), Garten responded "I don't assume that people at home have homemade vanilla on hand, so I use store-bought vanilla in my recipes." She adds that (mercifully) she uses ingredients we can find in our local supermarkets as much as possible.
That said, what type of vanilla extract is good enough to stand in for Garten's own scratch vanilla on "Barefoot Contessa?" On her website, she recommends Nielsen-Massey Madagascar Bourbon Pure Vanilla Extract. It's pricey ($29.95 for a four-ounce bottle, via Cassandra's Kitchen), but hey, it has the Garten stamp of approval. The website PureWow shopped around and found that $7 per ounce is about average for this "good vanilla" product. However, Mashed found the same four-ounce bottle on Amazon for just $19.95. Sure, it's still a lot to spend, but a worldwide vanilla shortage makes this already-pricey ingredient even more valuable. (Side note: did you know that vanilla is second only to saffron when it comes to pricey spices?)
Remember, as Garten tells us, store bought is fine. You might just need to shop at a fairly fancy store.