The Real Reason Ina Garten Prefers Charcoal Grills To Gas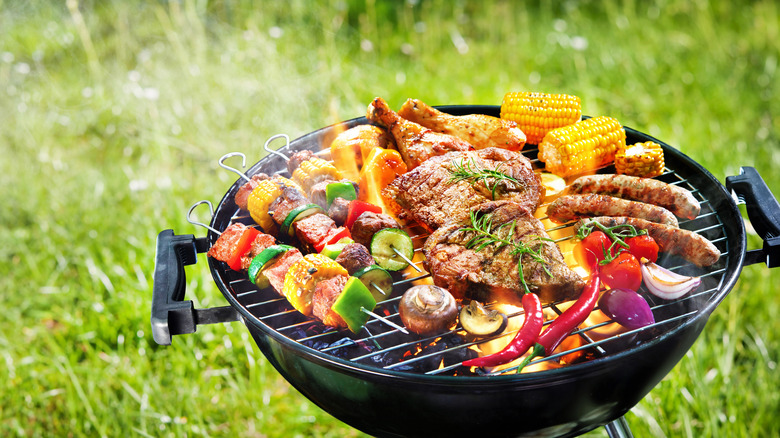 Shutterstock
Fans of the "Barefoot Contessa" are always aspiring to channel more of Ina Garten's breezy style and classic cooking in their own lives. Whether it is finding the fig leaves she uses on cheese boards or keeping spoons on their counter tops, there's always something new to learn from Garten. Today, it's all about kitchen equipment. While we already know she loves her cast iron skillets, the expert cook has also revealed what type of grill she prefers to use.
Teresa Hughes, a fan from Westminster, Maryland, reached out to the celebrity chef through her website. Hughes asked, "Do you prefer to use a charcoal or a gas grill? What are the advantages of each one? I noticed many of your recipes call for outdoor grill." Garten replied to the fan, "I prefer a charcoal grill because I like the flavor, but if you prefer the ease of turning on a gas grill, that's perfectly fine, too!" Garten even specified the model she prefers too, proving she knows her way around grills.
This is the grill Ina Garten uses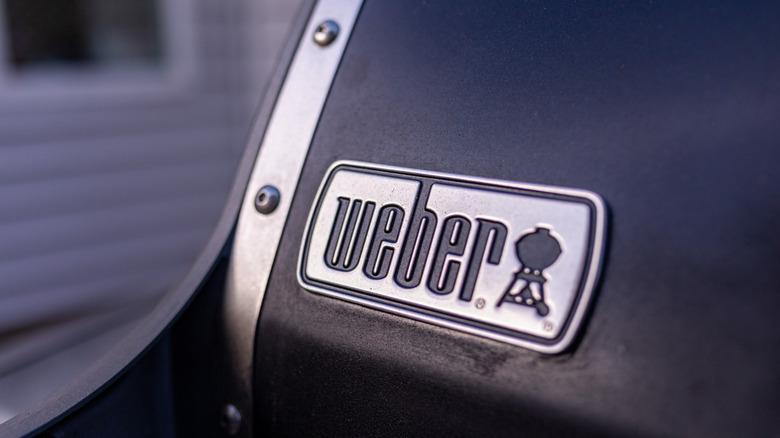 Shutterstock
According to Cheat Sheet, Garten loves a very specific model of charcoal grill. She apparently swears by the 22.5-inch Weber grill, which she recommended to a viewer. While she clearly stands by this model and enjoys using a charcoal grill to get the aromatic flavor into her grilled foods from the charcoal, her grilling techniques and choices also came highly recommended to her. Garten learned and adopted her grilling techniques from grill master, Mark Lobel, who co-owns fifth-generation butcher shop, Lobel's of New York. Needless to say, her methods and recommendations were learned from someone with serious chops.
However, if you already own a gas grill, but would like to have the same flavor that Garten loves, there's still hope. No need to buy a new grill. According to Bon Appétit, you can simply buy a smoker box to set on top of your grill. It will give your food the same great flavor of a charcoal grill thanks to its use of wood chips.