The One Condiment Ina Garten Thinks You Should Never Make At Home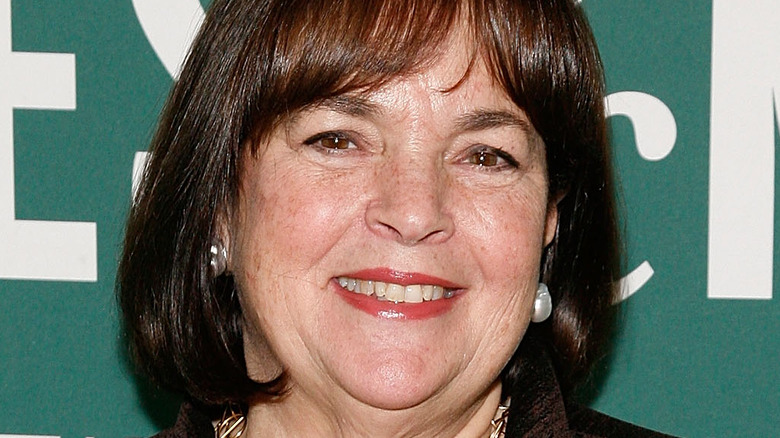 Andy Kropa/Getty Images
While many home cooks turn to Ina Garten for her culinary insight and affable personality, the celebrated chef and television personality often makes food approachable. As she shared with Food Network's The Dish, "from time-to-time store bought is just fine." While that statement has a slight asterisk, the truth is that Garten believes that some foods are not worth the extra effort of homemade versions. Instead, a store-bought version can be just as tasty and a lot less cumbersome in the kitchen. One example is mayonnaise. Garten shared to Food Network, "Don't make your own mayonnaise. Just buy good mayonnaise." According to Ina's website, her preferred mayonnaise is Hellmann's. 
While people might debate the definition of a "good mayonnaise," the convenience of just opening a jar far outweighs the flavor difference of a homemade mayonnaise. Even Bon Appétit leans towards the store-bought version of this condiment. As its writer explained, the differences between a homemade and a store-bought version are minimal. From cost to shelf life to convenience, the effort to make an emulsified sauce for a little dollop on a sandwich really isn't justified. Unless there is an extra 20 minutes in the schedule to whip oil, eggs, vinegar, lemon juice, and salt into a creamy consistency, it is best to listen to Garten. Buy a good mayonnaise and focus your cooking time elsewhere.
The store-bought condiments that Ina Garten always has in her pantry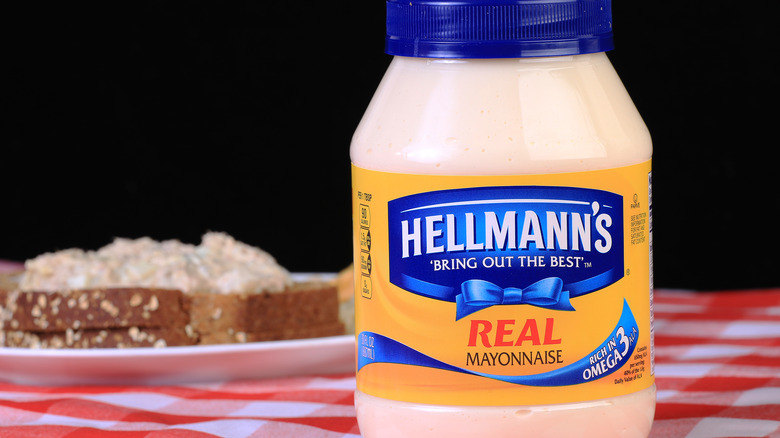 Shutterstock
"Store-bought is fine" is a phrase that has become meme-worthy. Ina Garten has often referenced certain store-bought condiments that make a cook's life easier (via EatingWell.com). While this concept makes Garten relatable and approachable to many home cooks, the truth is that some ingredients do not need that "homemade" attribute. From convenience to cost, some store-bought condiments are just a pantry staple.
As seen on the Barefoot Contessa website, Garten shares a variety of her recommended store-bought products. On that list, the four condiments that she recommends are Maille Whole-Grain Dijon Mustard, Hellman's Mayonnaise, Grey Poupon Dijon Mustard, and Sriracha. In many cases, these ingredients could be staples on many home cooks' shelves. From the condiment for a sandwich to a flavor booster for a sauce, the uses for these food items are many. More importantly, Garten's recommendation shows that sometimes the secret to becoming a stronger home cook is knowing when to use a shortcut. A store-bought condiment could be that ingredient hack that not only makes a recipe easier but brings a familiar flavor to the table. Even though the kitchen may not need another "store-bought is fine" meme, it is a mantra that could make your next recipe a little less tedious.