Why Paul Hollywood Has A Deep Connection To Cyprus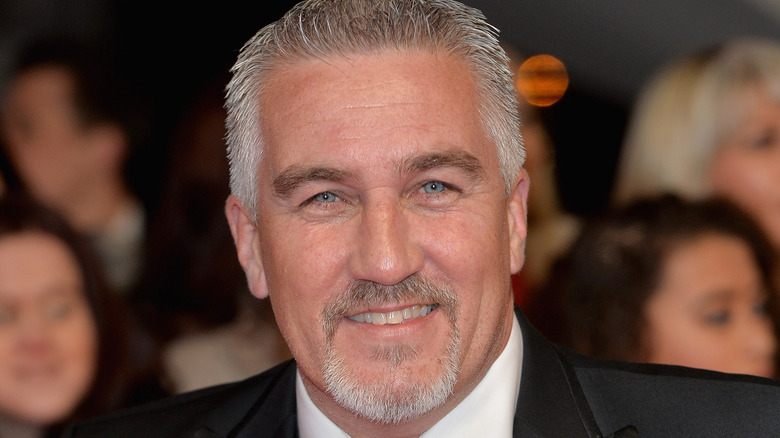 Anthony Harvey/Getty Images
Paul Hollywood, the steely-eyed and sharp-tongued judge of the popular cooking competition The Great British Baking Show, has terrified many a home baker since the series began more than a decade ago.
But there's more to Hollywood than the brutally honest television personality with the make-it-or-break-it handshake. Born to a working class family in Merseyside, Northwest England, baking came naturally to Hollywood. The family home was located above Paul's father's bakery, and Paul worked in the family business as a teenager. After a dabbling in sculpting (via the BBC), Hollywood went on to take head baker roles at several hotels in the UK and eventually launched his own business, selling bread to the exclusive Harrods department store.
On a whim at age 28, Hollywood took a job in Cyprus. The island nation located in the Eastern Mediterranean is home to about 800,000 residents (via Britannica) and its culture is heavily influenced by Greece and Turkey.
It was there that Paul met his former wife Alexandria, whom he married on the island in 1998, and with whom he shares a teenage son (via Smooth Radio). He shared with viewers of his show "City Bakes" (on YouTube) that Cyprus still remains close to his heart. The episode shows a more personal, even vulnerable side to the gruff star.
Hollywood fell for Cyprus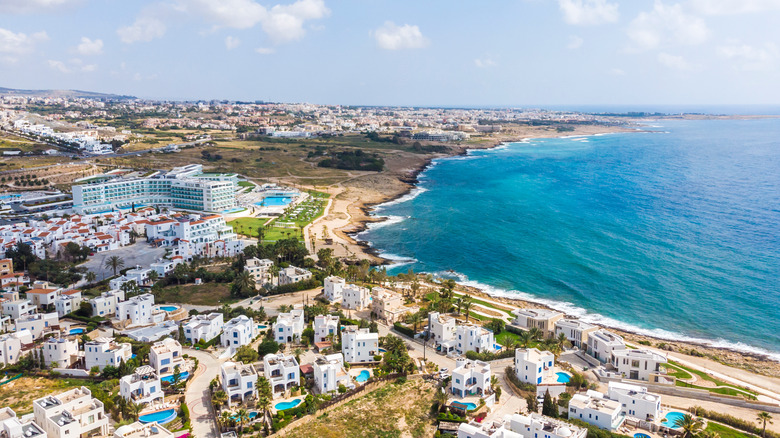 Shutterstock
Hollywood threw "caution to the wind" in 1996 and left a very good job at the Dorchester Hotel in London to make a "new life in the sun" on the Mediterranean island of Cyprus. He still calls Cyprus his "second home."
Hollywood lived and worked in the beautiful coastal resort city of Paphos. On "City Bakes," Hollywood walks along a pristine beach and a perfect blue sea and reflects about how, when learning to bake at 17, he never imagined his trade would take him there. "I took it into my heart. Paphos was running through my veins," he said of his arrival in Cyprus. Hollywood worked at the five-star resort, The Annabelle, where he was head baker. He is still close with the resort's owners.
Hollywood dove into Cypriot baking, which is similar to that of many Middle Eastern and Mediterranean countries, especially that of Greece. It's rife with sesame seeds, olives, and sweet syrups. He introduces viewers to the ingredient mastic, a gum which, when ground, exudes the essence of pine, cumin, and anise.
"The Cypriot people always make me happy," Hollywood says as he and friends tuck into an olive bread loaf, one of Hollywood's recipes he developed while at The Annabelle. "What they produce is unique to this island and it should be celebrated."