Whatever Happened To Jack In The Box's JBX Grill?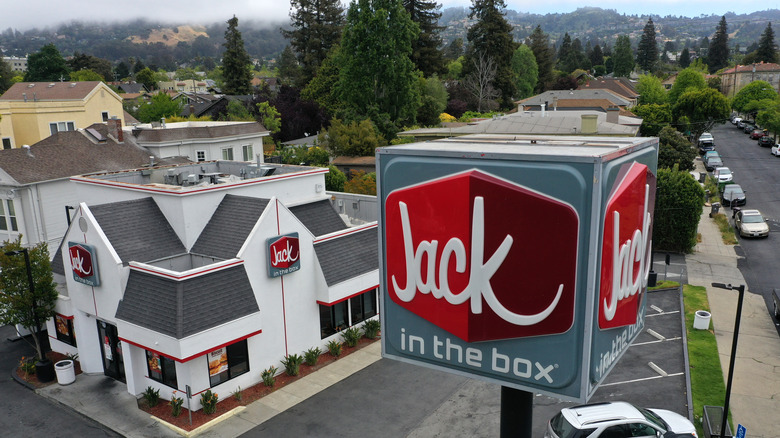 Justin Sullivan/Getty Images
Since its first official location opened in 1951 (per The Daily Meal), Jack in the Box has been an innovator in the fast food restaurant sector. In fact, the California-based chain was the first to use a two-way intercom in its drive-thru system, which is now an industry standard that allows customers to place their orders before driving up to the pickup window. 
In one of the more surprising ways Jack in the Box tried to do something new, the chain attempted to launch a fast-casual dining option — but this idea didn't fare as well.
In 2004, Jack in the Box began testing the concept in San Diego with more modern architecture outside and more upscale offerings inside. Called JBX Grill, it was meant to appeal to a wider audience, says The Daily Meal. Compared to traditional Jack in the Box restaurants, this menu was generally healthier, with more refined café-style fare such as salads and ciabatta sandwiches. And, true to the fast-casual format, JBX Grill offered a hybrid service style, in which customers placed orders at a counter but were served tableside by restaurant staff. Results were strong enough early on that the Grill initially extended its run in Bakersfield, California and Boise, Idaho, as reported Fox News.
All locations of JBX Grill were closed by 2005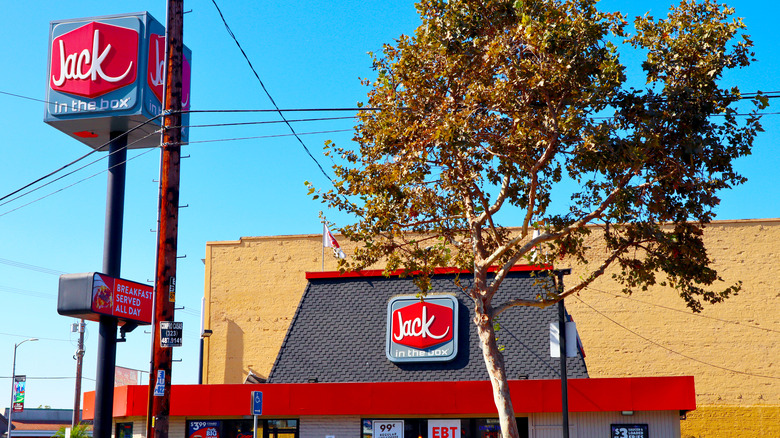 Shutterstock
By late 2005, however, Jack In The Box's fast-casual experiment petered out. As The Daily Meal surmised, JBX Grill was simply overpriced, and failed to capture the interest of its target fast food audience. In September of that year, Jack in the Box announced plans to phase out all JBX Grills, citing steep investment costs and general underperformance (via Fox News). In total, it cost about $2 million to close, and Jack in the Box preemptively lowered its fourth quarter earnings estimates as a result. Unsurprisingly, the chain's stock dipped 14% around that time as well.
The last JBX Grill was converted into a regular Jack in the Box location in 2006. The concept did live on through menu changes, however. With the announcement of the closures of JBX Grill, Jack in the Box confirmed that it intended to incorporate elements into current and forthcoming locations, which today is about 2,220 spots around the US, according to The Daily Meal. 
Even after the failed Grill concept, Jack in the Box remained active in the fast-casual segment, having acquired Qdoba Mexican Eats in 2003. That ownership lasted 15 years, before Qdoba was sold to another parent company, Apollo, in 2018 for $305 million (via Nation's Restaurant News).