What We Know About Rachael Ray's New Cookbook This Must Be The Place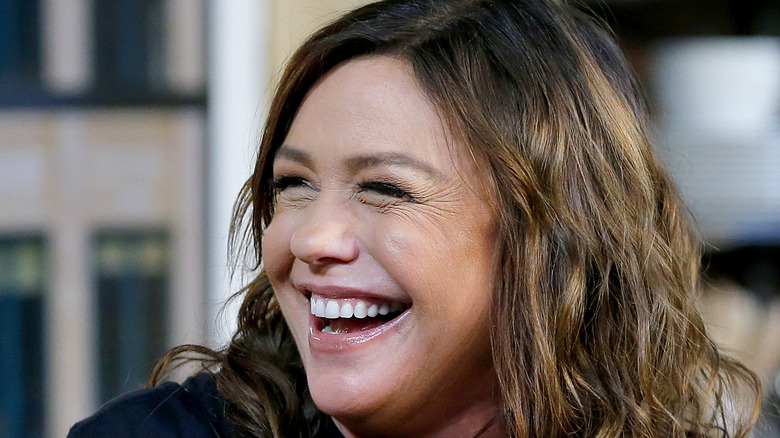 John Lamparski/Getty Images
To the benefit of home cooks everywhere, many celebrity chefs turned to writing during the pandemic. Last October Ina Garten released her "Modern Comfort Food" three weeks early, citing urgent need, as Delish reported. Anthony Bourdain's posthumous volume on food, "World Travel: An Irreverent Guide," hit shelves April 2021, in time for loosening travel restrictions. And now, here to help us reflect on and process the pandemic, is a new work from Rachael Ray: "This Must Be The Place."
Ray already has close to 30 books published (via Thriftbooks), but "This Must Be Place," due out in October, will share a new side of the celebrity chef, according to Penguin Random House, the publisher. Written during the pandemic, the 125-recipe cookbook is interspersed with personal essays in which Ray reflects on the experience (and emotional toll) of converting her Lake Lucerne, New York home into a makeshift TV studio for her daytime TV show. Like many live shows, broadcasting of "The Rachael Ray Show" was interrupted by the pandemic. As Showbiz Cheatsheet points out, Ray was one of the first TV chefs to resume production –– after setting up shop in her house, and enlisting her husband, John Cusimano, as an "iPhone cameraman" (and her pit bull as a studio audience). In between recipes for the over 125 dishes demoed on the at-home "Rachael Ray Show," "This Must Be The Place" chronicles the sometimes fraught experience of opening her family's home to public view.
Rolling with the punches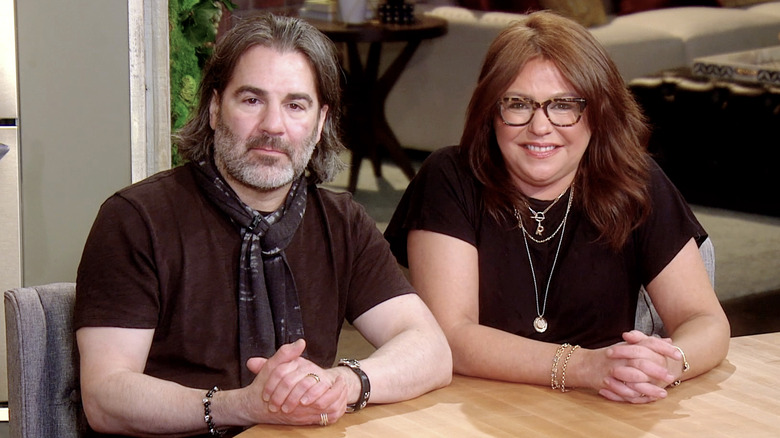 Jamie Mccarthy/Getty Images
In fact, the first at-home episode had Ray "bursting into tears" (via Showbiz Cheatsheet). As she discussed in a recent "Life is Short" interview with Justin Long (posted at Wondery), blurring the boundaries between work and personal life came with unexpected difficulties, sacrificing spaces dedicated to "relax[ation] ... close friends and ... family" to the daily grind of producing her popular talk/cooking show. Variety reports that as of October 2020, "Rachael Ray" had over a million daily viewers, which is quite a crowd to host on a daily basis –– in a household kitchen, no less. But as Ray alluded to in a recent tweet promoting the book, converting her house into a TV studio ended up being the least of her troubles: Ray lost a beloved pet to cancer, mid-pandemic, and then, in August 2020, her house burned down. Ray and her husband were forced to relocate to a guest house –– where the "Rachael Ray Show" is now currently shot.
Despite the losses, and the stress of sacrificing her privacy, Ray came out stronger, and counts the completion of "This Must Be The Place" among her proudest accomplishments of 2020. Fans will have to wait until October to get their hands on it, but are invited by the author to pre-order now.