Here's How To Get Cast On The Great Food Truck Race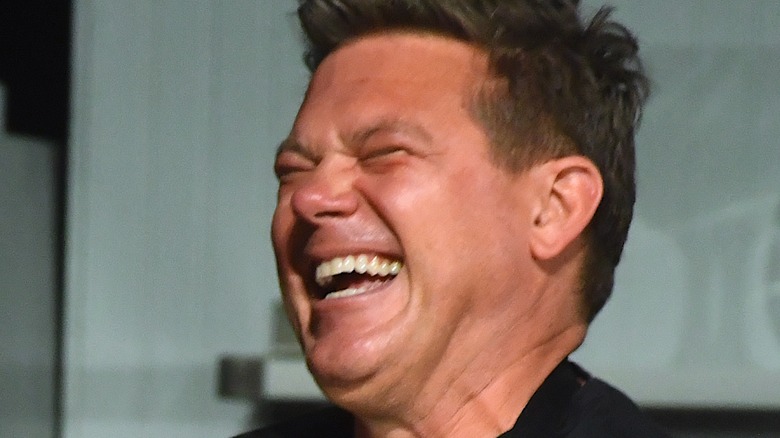 Jason Davis/Getty Images
Food Network's "The Great Food Truck Race" is a series that pits teams of food truck operators in a series of challenges that test their culinary skills and teamwork. Hosted by chef Tyler Florence (above), the show travels across the country each season, with the competing food trucks on the road and shining a spotlight on different cities. At each location, the food truck teams set up shop and compete for the most sales. The team that earns the least will have to drive home. The show varies from time to time, with this year's competition being filmed entirely in Alaska. 
The competition isn't easy, with each food truck team having to advertise their food on social media, draw a crowd, and make delicious food. The rewards, though, are worth it. The winning food truck team drives off with $50,000 and bragging rights of being on "The Great Food Truck Race."
Even if a food truck team doesn't make it to the finale, the benefits of being spotlighted on national television can lead to increased sales, local press, and a financial gain for the food truck owners who participate in the show.
How to get on the show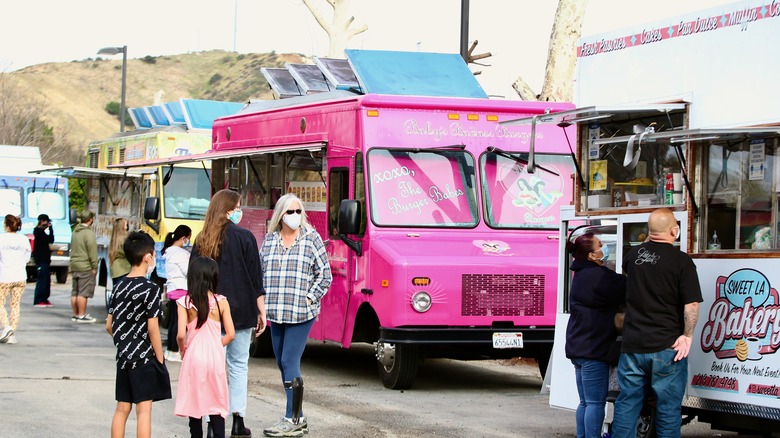 Robin L Marshall/Getty Images
Even though the show is about food trucks, you don't actually have to own a food truck to be cast for the show. According to Auditions Free, depending on the season's theme, the Food Network might also look for "food truck wannabees." If you have culinary skills and always dreamed of operating a food truck, you can still try out for the popular show.
Mobile-Cuisine suggests the best way to get Food Network casting directors to take notice of you is to make an audition tape. The goal of an audition tape is to let the casting directors know why you want to be on the show. Think outside the box, though, and make your reasons personal and unique. Your audition tape is also a good time to describe your food truck — or the concept for your dream food truck.
You don't need a lot of fancy equipment, and you don't need to hire a videographer (though you certainly can). Many phones have high-quality video capabilities, and there are many free editing suites. The most important thing is to show your personality.
Mobile-Cuisine adds that if the show producers and casting directors like you, you'll be contacted for an in-person audition. From there, it's up to you to wow them with your personality and culinary skills.