Here's How To Get Cast On MasterChef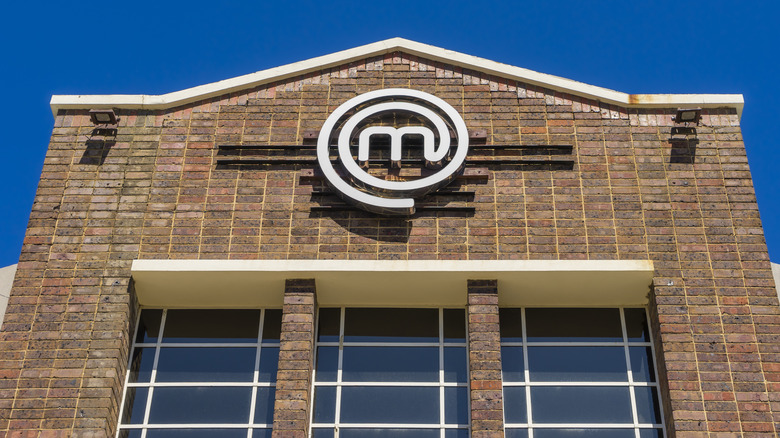 Shutterstock
When the very first version of "Masterchef" aired in the U.K. in 1990, little did anyone expect that it would turn into the reality TV show that it is today. With 58 countries across the world now airing their own version of the show, and various spinoffs, it is one of the most sought-after reality shows for aspiring home cooks.
And why wouldn't it be? Winners get a $250,000 prize, a trophy, and the prized title of being a Masterchef that comes with its rewards of its own. Previous seasons winners have gone on to write cookbooks, open successful businesses and restaurants, and host food shows. In fact, Season 4 of "Masterchef Australia" winner Andy Allen is now one of the three "Masterchef" judges on the show himself.
However, with all the perks of being a Masterchef contestant, comes a grueling process of being cast on the show. In an interview with A.V. Club, former contestant Elise Mayfield confessed that it takes months for the auditioning process to complete and that there's a lot of back and forth, submissions, and deadlines before you actually make it on to the show.
You have to attend an open call to audition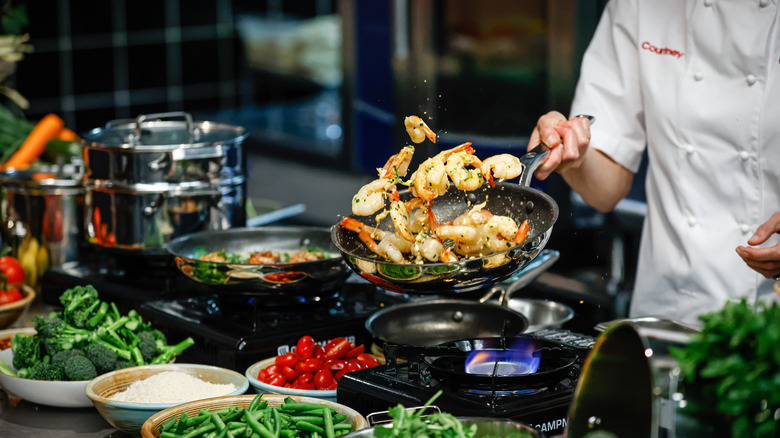 Hanna Lassen/Getty Images
To audition for "Masterchef," you have to pre-register by filling out a lengthy form, according to A.V. Club. The form asks you all sorts of questions including your cooking style, what you would cook for the judges if they happened to come over for dinner, what your personality is like, and even requires you to submit a short video about why you think you should be the next Masterchef.
Once you work your way through the application, you must then attend an open call in one of the locations of your choice and cook your signature dish in person. If you can't physically attend, there's the option of applying via a video submission from home.
However, there are certain criteria all aspiring contestants must meet. You must be older than 18 and a citizen or a legal permanent resident of the United States. Anyone who has ever worked as a professional chef or cooked in restaurants, hotels, catering companies, or other professional environments to earn their primary source of income, cannot apply. But that's not all. Once you do manage to get through the first stage, according to Salon, you must then undergo a personality psych test, a meeting with a psychiatrist, and another one with a private investigator as well!