Trader Joe's Returning Patio Potato Chips Are Turning Heads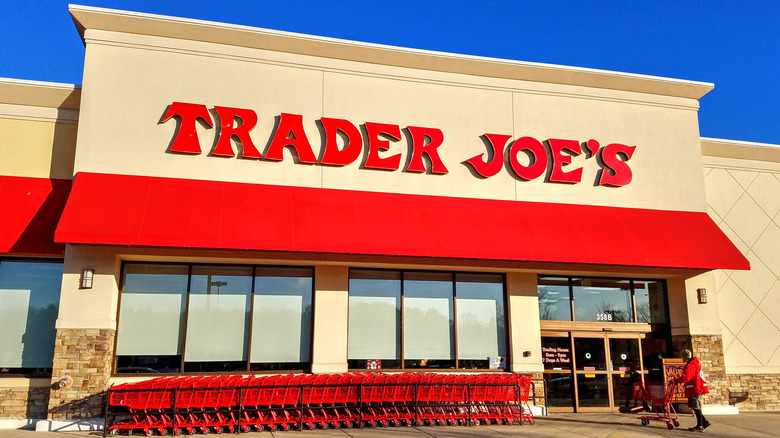 Shutterstock
Trader Joe's shoppers are used to having a wide selection of delicious snacks to choose from, but many have their favorites that they return to time and time again. For many, that was the store's Patio Potato Chips, but some shoppers were left disappointed when the snack disappeared from the shelves at the end of the season.
However, the good news is, the popular Patio Potato Chips are now back on shelves for the summer, and they are selling for just $2.29, according to an Instagram post from @traderjoeslist. The chips come in an assorted bag of interesting flavors, including homestyle ketchup, sweet BBQ, dill, and salt and vinegar, making them the perfect snack for a party, to share with friends, or for anyone who just likes a little variety in their snacking experience.
Trader Joe's fans are obsessed with these flavorful chips, and many were too excited to keep the good news to themselves, so they took to social media to share the news of the chips' return with their followers. "This bag of chips gives back so much flavor with each chip! Each time you reach in you never know what you're going to get: ketchup, dill, bbq, or sea salt & vinegar! Pro Tip: open this bag upside down and benefit from all the yummy seasonings!" wrote the popular Instagram account @traderjoeslist in their caption.
Trader Joe's fans couldn't wait to stock up on the chips
Fellow fan-favorite Instagram user @traderjoesobsessed made a post suggesting pairing the chips with Trader Joe's smoky, spicy Bloody Mary Salsa. Followers of both accounts were equally excited to get their hands on a bag of these tasty chips. Some Trader Joe's shoppers had never gotten the chance to try the snack, and they couldn't wait to see if the chips lived up to the hype. One follower wrote: "I just got these for the first time! Easily one of my fave TJ snacks," while another replied: "Ooo, these sound delish! Let's get some!"
Other shoppers had been hoping for the return of these chips for a while and were determined to stock up now that they were back. "Been waiting forever for these. I always check and always get disappointed when they're not in stock. Definitely going to stock up proper this time," explained one follower. So no matter if you are trying these Patio Potato Chips for the first time or the 100th time, you won't want to miss your chance to get a bag for yourself on your next trip to Trader Joe's.