Here's How Much Guy Fieri Is Really Worth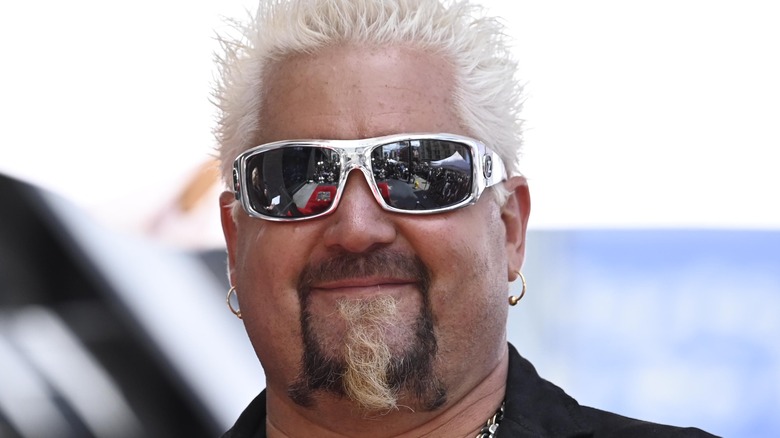 Frazer Harrison/Getty Images
The Mayor of Flavortown has been a long-time chef and television phenomenon — since 2006, to be exact. Guy Fieri first launched his career after winning Season 2 of "Food Network Star." Now, he's known for his spiked blond hair and his red Camaro, which he drives around as he tours greasy spoon restaurants for his hit show "Diners, Drive-Ins and Dives," according to Insider.
Over the years, Fieri has grown his brand with restaurants, sauces, and merchandise, according to Celebrity Net Worth. He's set up Flavortown ghost kitchens at 170 locations throughout the U.S., and the 53-year-old Columbus, Ohio native also co-owns Santo Tequila with Sammy Hagar.
His long-time fame and good name have led him into the Barbecue Hall of Fame, and he's even earned his very own star on the Hollywood Walk of Fame. It's safe to say that Guy Fieri is not stopping his cooking adventures anytime soon. It is no wonder after all these years, Fieri is worth millions — with a brand new contract giving his income a recent boost.
The Mayor of Flavortown is worth $40 million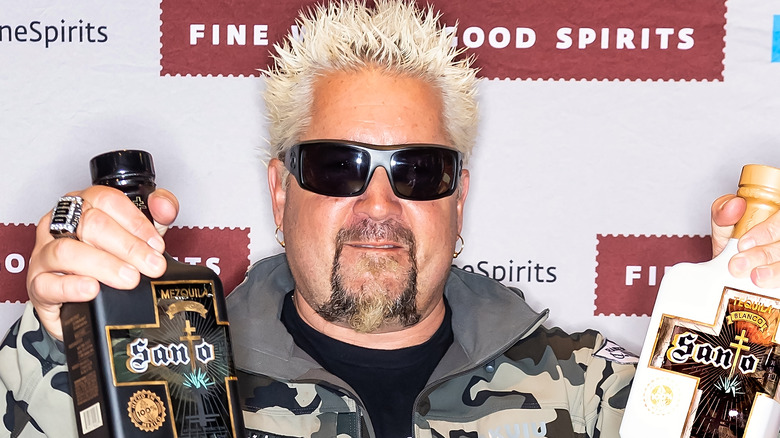 Gilbert Carrasquillo/Getty Images
Celebrity Net Worth estimates that Guy Fieri is currently worth $40 million. And, after a new deal with Food Network signed in May 2021, Fieri is now the highest paid chef on cable TV. Forbes says his hit show "Diners, Drive Ins and Dives" brought in $230 million in 2020 alone, solely on ad revenue. 
Before becoming the face behind one of the most popular and profitable food TV brands, Insider says that Guy Fieri used to work for an auto-parts maker. That was five years before he won "Food Network Star" in 2006. The Food Network probably didn't know then just how big of a star he would turn into.
According to Forbes, the celebrity chef will be making a whopping $80 million over three years for his new renewed contract for both "Diners, Drive-Ins and Dives" and "Guy's Grocery Games." This contract is a $50 million raise from the previous agreement. Fieri is now Discovery's top-paid host — ahead of his hugely successful peers like Ree Drummond and Chip and Joanna Gaines. With his salary bolstered by this recent negotiation, it's likely that Fieri's net worth will only continue to grow.