Guy Fieri's Wife Has To Stop Him From Buying Too Many Of These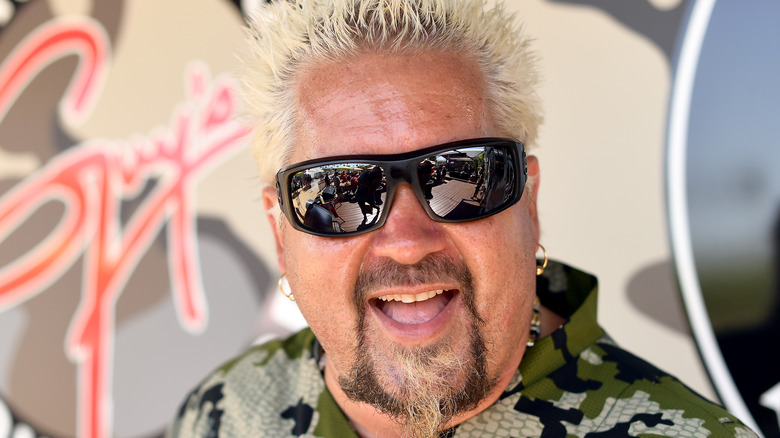 Matt Winkelmeyer/Getty Images
Guy Fieri is well-known as a celebrity chef. According to Mental Floss, he was always drawn to food. At just 10 years old he got a cart and sold fresh pretzels to his customers and later worked as a dishwasher on the side, which allowed him to save enough cash to study the culinary arts in France. This started the food legend that is Guy Fieri.
As an adult, Fieri made a name for himself and became the face of shows such as "Guy's Grocery Games" and "Diners, Drive-Ins and Dives." And while he may be known for loving all-things meat, that's not the only category of food he's obsessed with. "I'm a huge vegetable junkie," he confessed to Business Insider. "That's one of the things people don't even know about me. I'll make six different types of vegetables for dinner." And when it comes to fruits and veggies in particular, there is one thing Fieri can't get enough of — so much so, his wife has to stop him.
He's a big fan of tomato sauce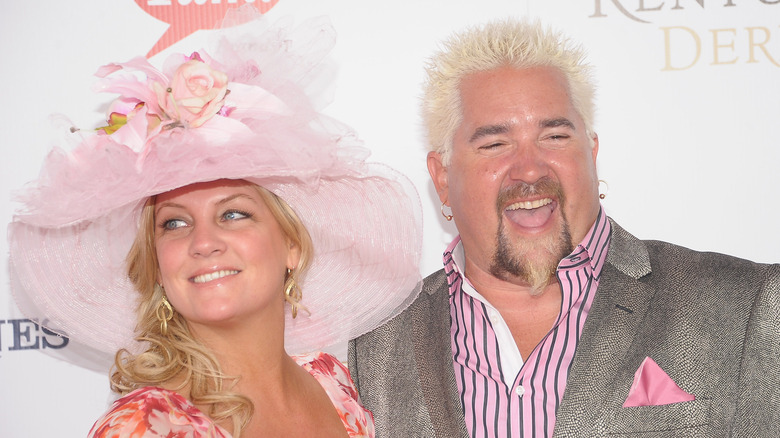 Michael Loccisano/Getty Images
When it comes to food, Guy Fieri definitely has a weakness for certain items, something that his wife, Lori Fieri, knows all too well. Guy told the Food Network that Lori often has to keep track of her husband's shopping habits or he may go overboard with the stuff he buys. "You know what I always get busted for? Tomato sauce. Every time I see San Marzano tomatoes and I buy them, she's like, 'Enough,'" he told the site.
Who can blame him? Giada De Laurentiis, Anne Burrell, and Ina Garten are also self-proclaimed fans of this type of tomato. But to keep his San Marzano love at bay, Guy added that Lori is smart and sneaks the extra cans out of the shopping cart when Guy isn't paying attention. But when they're cooking at home and need tomato sauce for a dish, only to realize they don't have any left, Fieri never misses the opportunity to pull his wife's leg and jokingly remind her of whose fault it is.