Costco Shoppers Are Loving These Almond Toffee Clusters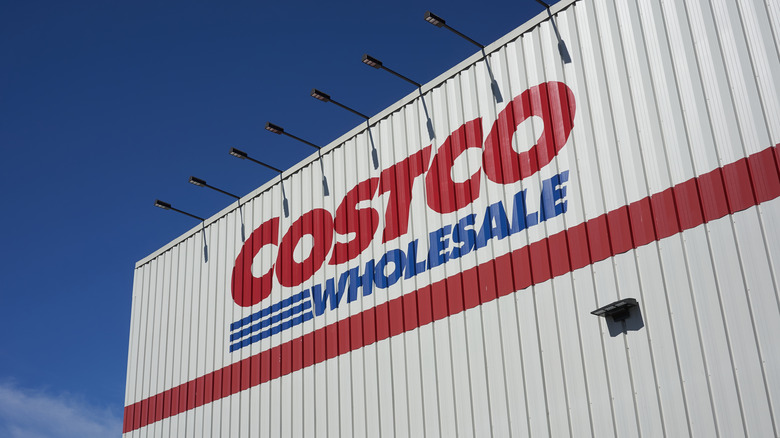 Shutterstock
Costco knows just what snack fans want when a craving hits. According to Buzzfeed, the store consistently outdoes itself thanks to offering up some seriously delicious treats that range from organic dried mangoes all the way to Kirkland's organic applesauce. These time-tested favorites have stuck around thanks to their versatility and unparalleled flavor, but a new Costco snack has hit the scene that has the potential to dethrone these classic goodies. 
Instagrammer @costcobuys found out that Costco now carries OMG! Milk chocolate toffee almond clusters and had to snatch up a bag on their latest grocery run. They posted a picture of the score, alongside the caption "Milk chocolate almond toffee clusters look AMAZING! Get 24oz for $9.99!" Followers couldn't hold back their excitement, awarding the post over 2,000 likes and a ton of positive comments. Excited fans chimed in with comments that ranged from "Well those look freaking amazing," all the way to "my sweet tooth is screaming." The only thing that can beat the taste of these new toffee clusters is the price.
A Costco snack for anyone with a sweet tooth
If you have searched high and low for a new treat, these almond toffee clusters have your name all over them. According to Thirsty Run, this item typically retails at $13.99, making the Costco purchase a real steal. With a lowered price tag, you can try out this snack and see if it hits the spot without having to worry about paying the extra cash you might have to dole out at another grocery chain. Thanks to the product using Fair Trade ingredients, you can also feel confident grazing on these morsels whenever a sweet craving hits.
When you want to take your snack game to the next level, make sure to get your hands on a bag of OMG! Milk chocolate toffee almond clusters from Costco while this deal lasts. With a taste sensation like this, you might have to move quickly. This snack guarantees to inspire some shopping sprees, and you should plan to pick up a bag before others swipe up this sweet treat. Keep an eye out for these chocolaty toffee morsels on your next grocery run and send your taste buds on a journey they won't forget anytime soon.