How The Great Food Truck Race Prize Keeps Changing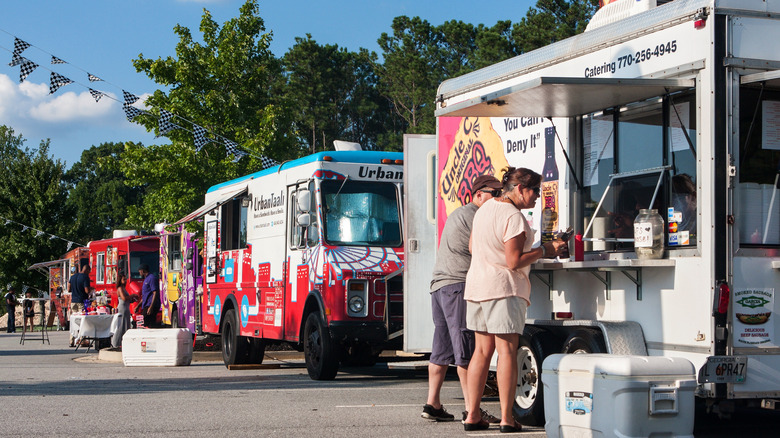 Shutterstock
No one can deny that grabbing a quick bite at a food truck can make any day better. This modern way of dining took off back in 2008 as a business method to protect against loss during the great recession (via The Balance). While food carts and mobile restaurants have graced cities and towns since the 17th century, this restaurant model has truly taken off in the past few years, and now rakes in at least $1 billion in profits annually. With so much staying power, it just makes sense to figure out which food trucks rank as the best of the best and "The Great Food Truck Race" plans to find out exactly who should receive the title this year. 
The reality show returns to Food Network on June 6, and features winners from past years in an All-Stars season. Season 14 takes place exclusively in and around San Francisco, marking the first time the show has set up shop exclusively in one locale. Expect teams to travel from Fisherman's Wharf all the way to Napa Valley and everywhere in between in hopes of snagging the grand prize of $50,000. If you have followed the series for years, you might notice that the award amount has once again shifted from previous iterations, a trend that has come to feel like a hallmark for "The Great Food Truck Race."
A chance to win it all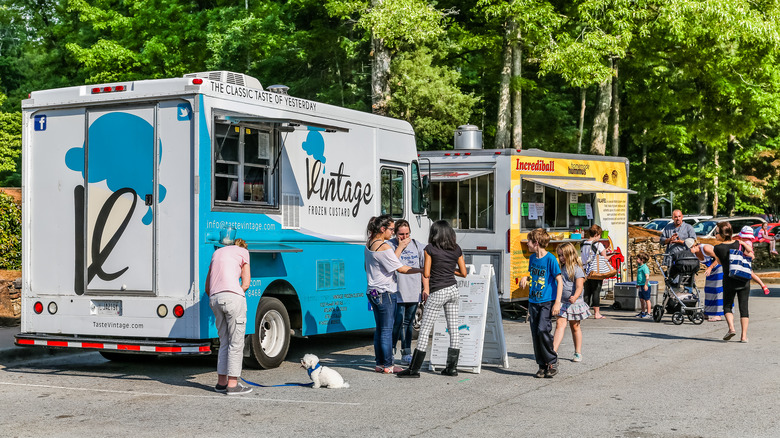 Shutterstock
According to TVOvermind, the latest season of the Food Network program offers up a prize that gives a nod to the very first season, which also offered up a grand prize of $50,000. This amount changed over the years, as season two dished out a sum total of $100,000 to the champion, while seasons three to five awarded $50,000 and a food truck. Ever since season six, winners went back to taking home $50,000, while competitors also got to keep any winnings they made during challenges. 
With the potential to score a massive windfall of cash, the stakes couldn't feel higher for anyone looking to win it all this year. If you can't wait to watch the challenges unfold, make sure to tune in on Sunday, June 6 at 9 p.m. (EST) on the Food Network to catch the season premiere. With a bit of luck, your favorite winners from past seasons might just end up taking home the final cash prize and come out on top.