Cat Cora Wants Another Go At This Food Competition Show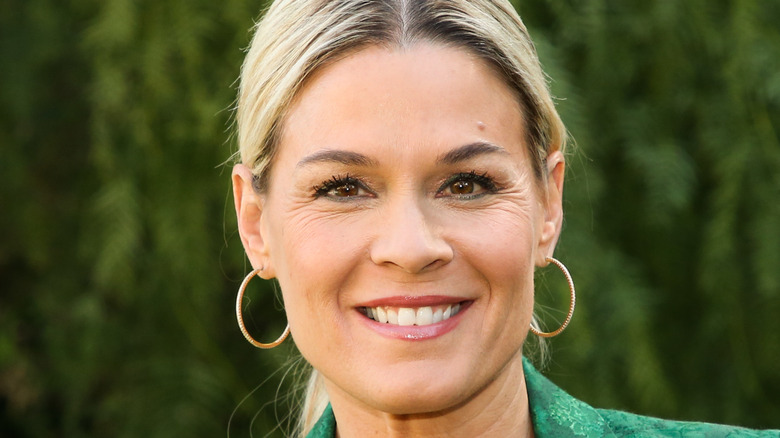 Paul Archuleta/Getty Images
Cat Cora is a name well established in the food world, namely for her ability to kick some major butt in the kitchen. Her website notes that, along with a number of other "'firsts' for women in the culinary industry," she was the world's first female Iron Chef. She's been featured on many food shows that, at the time, were dominated by men, including "Around the World in 80 Plates" as well as FOX's "My Kitchen Rules" and ABC's "Family Food Fight."
There is no denying Cat Cora is a beast in the kitchen. In addition to "Iron Chef America," she has competed as a mentor on "America's Best Cook" according to CBS News, and has been a guest judge on a variety of Food Network competition shows, according to Spoon University. Though Cora's "Iron Chef" presence seems to be a thing of the past, she's not quite done with competing in the food space. In fact, the chef hinted that she would be up for another go at one show in particular.
She's a champ!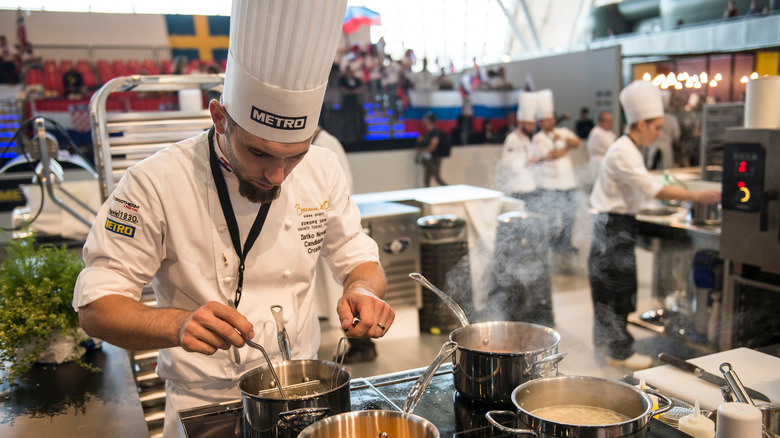 Shutterstock
Cat Cora was announced as a competitor on "Tournament of Champions" for their return in March of 2021. As Food Network notes, Tournament of Champions is a competitive cooking show hosted by Guy Fieri in which 16 of America's best culinary masters evenly split between east and west coast compete in one-on-one challenges. A randomizer selects the chefs involved and also outlines what they'll be making and how they have to make it. According to the site, "they'll be asked to make a certain protein, for example, in a particular style of cooking in a specified amount of time. Each option is unique and, yes, totally random, which means that it's anyone's game how things land." Once the food is prepared, the winners are chosen in a blind taste test.
According to The Pioneer Woman, the last winner was Chef Maneet Chauhan, who impressed with a dish using langoustine, fresh wasabi, and liquid nitrogen. Though she didn't take home the gold, this was Cora's first competition in about 10 years and according to her Twitter feed, she is ready to return to the battlefield ASAP! "Still on cloud nine from being back in the competition kitchen from #TournamentofChampions 2," she wrote. "Psssst, @GuyFieri, I'm ready to go back in!"