The Number Of Times Masaharu Morimoto Has Lost Iron Chef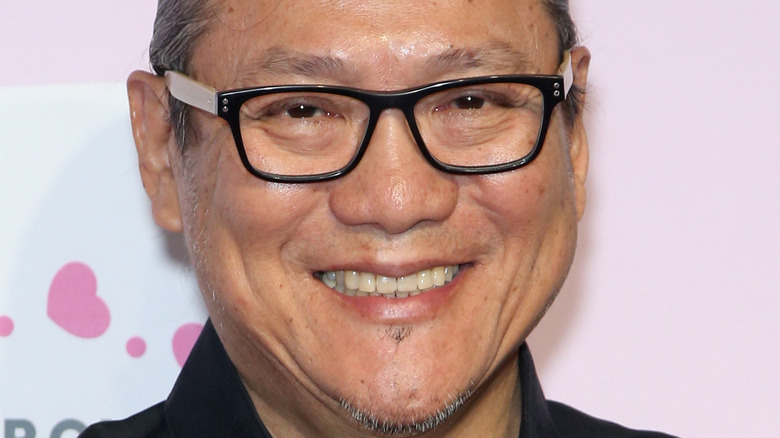 Gabe Ginsberg/Getty Images
Discerning "Iron Chef" fans remember Hiroshima-born Masaharu Morimoto as a cast member of the original competition series from Japan. Starting in 1998, the precision-driven chef went head-to-head with many of the country's best cooks, ideating creative ways to present mystery ingredients like red snapper, abalone, and spiny lobster (via Iron Chef Battle Database). Later invited to join the American version of "Iron Chef" on Food Network, Morimoto competed against stars, including Geoffrey Zakarian, Michael Symon, and Jet Tila.
And he won — 60% of the time, at least, according to Food Network Fandom statistics. Of 44 battles on "Iron Chef America," Morimoto won 26, lost 17, and drew one. He's in good company; his win rate is similar to Cat Cora's (63%) and Zakarian's (64%). These days, the award-winning restaurateur — known for Japanese-American cuisine and his striking plating and restaurant design — is hanging up his contestant hat to be a judge on "MasterChef: Legends."
Masaharu Morimoto is now happy to be a competition judge, instead of a contestant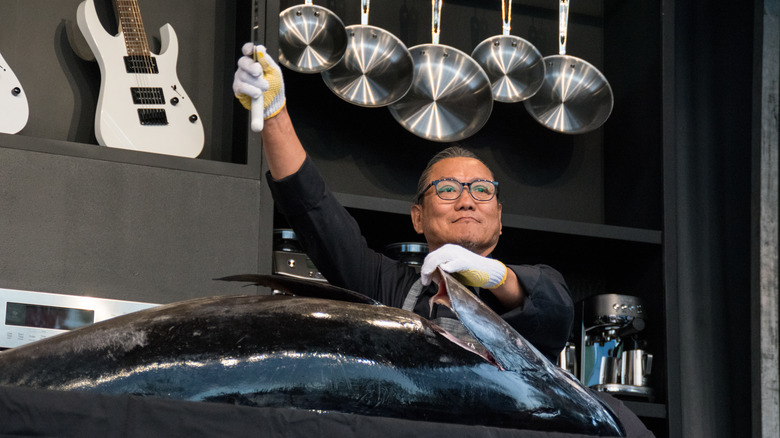 Shutterstock
Masaharu Morimoto fans will be interested to see the chef trade his contestant role for a judge role on "MasterChef: Legends" — especially because Morimoto never wanted to be an Iron Chef in the first place. He declined an invitation to compete on the original Japanese program because it seemed too high pressure, but he eventually accepted when encouraged by friends. Still, he told Haute Living, he got nervous before every battle.
"When I competed on 'Iron Chef America,' I would be very focused on the challenge at hand and always wanted to win," Morimoto told Mashed in an exclusive interview. "Now that I've appeared as a guest or guest judge on many different types of TV shows, I get to have fun and be myself without the stress of winning a fierce competition." 
While viewers didn't often get to watch Morimoto laugh or smile on TV in his "Iron Chef" days, he said they'll see a more genuine, relaxed version of the chef on "MasterChef: Legends."