This Is Oprah's Favorite Cocktail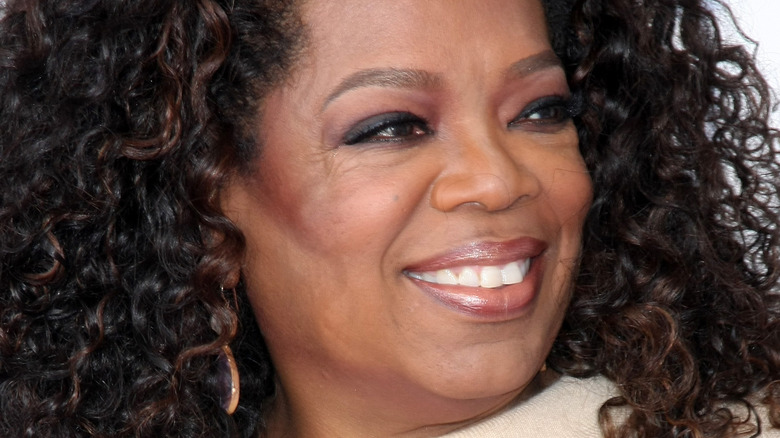 Shutterstock
Oprah Winfrey fans know that the media mogul is not shy about sharing her favorite things. In fact she puts out a list every year just in time for the holiday shopping season filled with gift recommendations based on items she loves (via Oprah Daily). Oprah's Favorite Things list for 2020 included giftable bottles of whiskey and vodka, so it might be no surprise that Oprah is a big fan of cocktails. But when it comes to stirring up a tempting tipple, which is her favorite?  
According to a video segment called "Campsite Cooking with Oprah" posted on Oprah.com, Oprah's favorite new drink at the time was a Moscow Mule. If you'd like to try your hand at making Oprah's version of this classic cocktail, there is a recipe available on her website. All you will need is vodka, sugar syrup, ginger beer, mint, and a lime. Ideally you will have some sort of kitchen tool to juice the lime, but if you're in a similarly rustic situation as Oprah was in her camping video, then you will just have to make do with your own teeth!
Other delectable drinks Oprah has served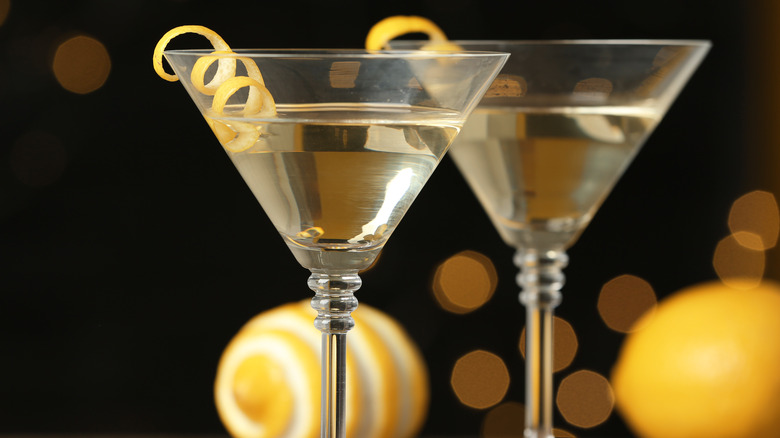 Shutterstock
You can't be in the entertainment industry for as long as Oprah Winfrey has without learning how to make a few drinks. According to Oprah.com, in addition to the Moscow Mule she whipped up for the camping trip at Yosemite in 2010, Oprah has made quite a few more impressive cocktails over the years. One of those drinks is the lemon drop martini she served at her 2005 Legends Ball. This is another vodka-based cocktail, and, in addition to vodka, you will need lemons, sugar, and mint leaves if you want to try out this recipe. No formal attire required!
Another delicious-sounding cocktail Oprah has put her mark on is a fruity concoction based on a drink she had at Liquiteria, a former juice bar chain in New York (via Eater). In addition to the elements in the drink's original version, Oprah's enhanced concoction uses pineapple and mint. She calls her drink the "O' Mai Mai" and the recipe says you can add "vodka if you wish" — to which we respond with a hearty, "O" heck yes.