Here's What The Bachelor's Matt James' Kitchen Really Looks Like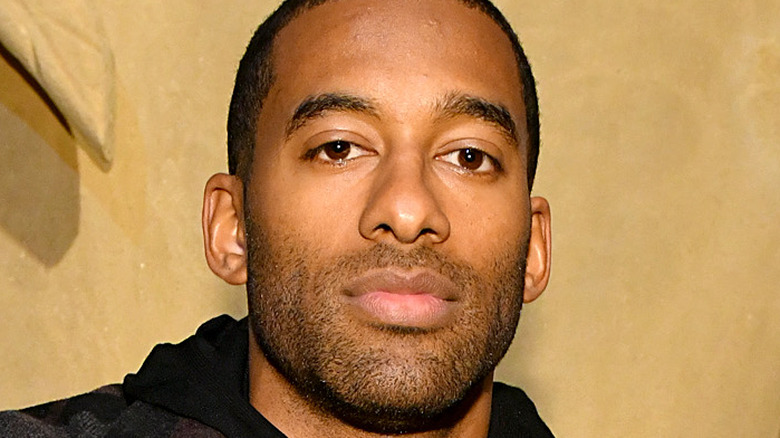 Craig Barritt/Getty Images
The former "Bachelor" star Matt James lives a pretty sweet life up in the skies of New York City. Delish recently paid the reality TV star a visit and he gave the food outlet an inside look into his city sleek apartment, which he shares with longtime best friend Tyler Cameron, a finalist on Hannah Brown's season of "The Bachelorette." The tour commenced with one important rule: Leave your shoes at the front door. "That's how we roll," stated James, who appears barefoot in the video.
James continued the tour through the entranceway and stopped to show off his streamlined kitchen. He revealed he's very strict about keeping the area spotless — as he's preparing a smoothie or snack, he'll already have one hand in the sink scrubbing the dirty dishes. Though, James can't speak the same truth for his roommate. "I'm constantly cleaning up his mess. Tyler, if you see this, get the hint and do your part here," he joked into the camera.
The bachelors' apartment is roomy and quite laid out by NYC standards, and the kitchen has newer-looking appliances and beautiful countertops that would make anyone envious. But what caught our eye the most was what was in the James-Cameron fridge.
The Bachelors' refrigerator has lots of smoothie ingredients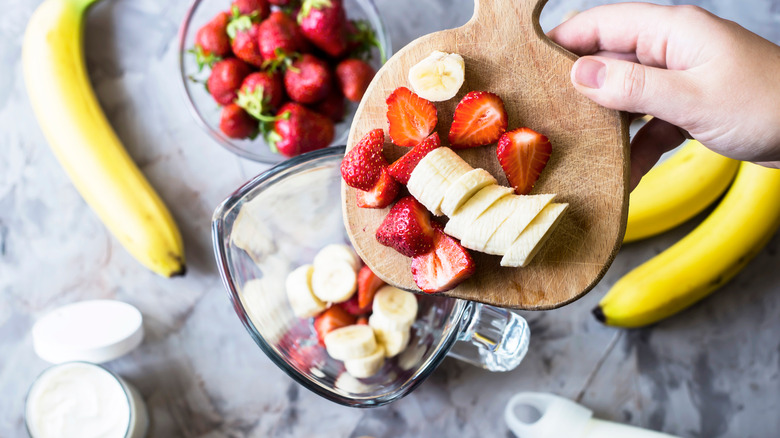 Shutterstock
Here's what you won't find in Matt James' refrigerator — anything substantial to make a hearty meal with, besides eggs. The reality TV personality told Delish that, because he's always running around town and traveling, he never has time to cook and prefers to get takeout. Which begs the question, how is his kitchen still stocked with so much food?
"Everything is centered around snacking, breakfast, and smoothies," James explained while opening up the refrigerator door. Inside is every flavor of Ithaca Hummus under the sun, his favorite coconut water Vita Coco, yogurt, frozen fruits, bulletproof coffee, chocolate milk, and his latest snack invention, "brolives," which he makes by stuffing broccoli pieces into the olives. 
The pantry shelves are also filled with protein and granola bars, peanut butter, pasta noodles and sauce (James' date night dinner of choice), and his favorite childhood snack, Teddy Grahams. The star added that almost everything in the kitchen is individually packaged or designed to be eaten on-the-go because he needs foods that are equipped for traveling and busy work days. When he or Cameron do whip up a meal at home, it's usually family-style, he says — something they probably learned living in a house with 25 guys.