This Viral TikTok Shows What Getting Married At Taco Bell Is Really Like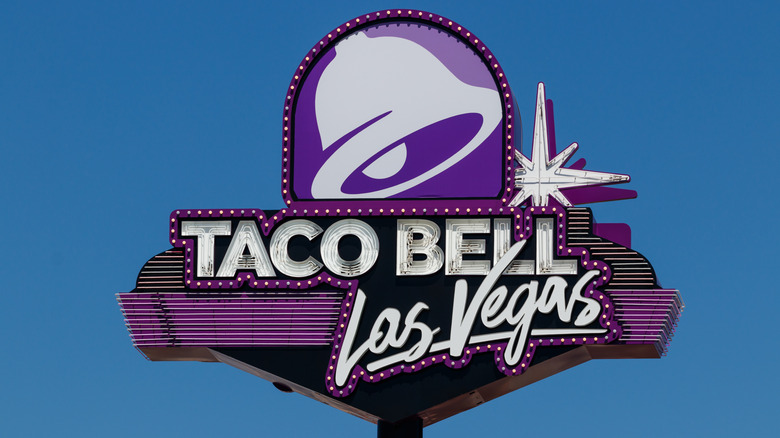 Shutterstock
Most people choose between a church, the beach, or a scenic field for their wedding venue. But did you know you could also add Taco Bell to your list of nuptial location options? Lots of future spouses are apparently doing just that, thanks to a viral TikTok video that shows how to throw a Taco Bell wedding in Las Vegas. The package includes tacos, t-shirts, and a sauce-packet bouquet — and it can cost you $1,500 or less.
The basic Taco Bell Cantina wedding package costs $600 and includes a ceremony with an ordained officiant inside the flagship Las Vegas location's chapel, the website elaborates. The fee covers a 15-person guest list, four-hour reservation slot, and Taco Bell swag. For an extra $1,500, you can wine and dine up to 40 guests. "Usually most of that [money] goes to alcohol because the food is very affordable," the TikToker says, capturing views of the dimly lit reception area with booth seating, flat-screen TVs, and large windows overlooking the Strip.
How to host a wedding at Taco Bell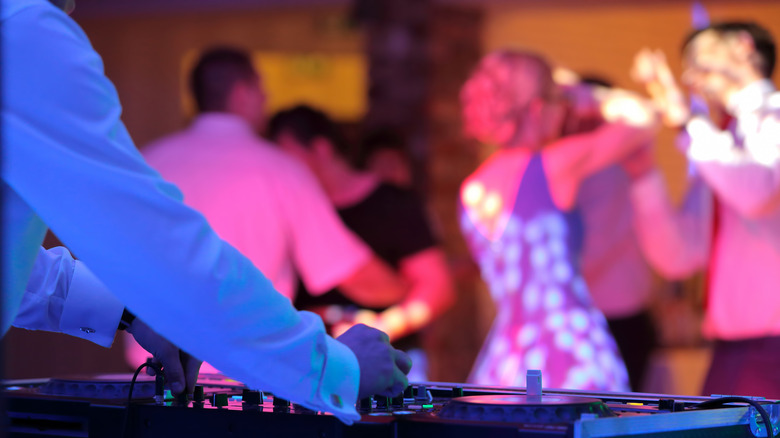 Shutterstock
Want to tie the knot in front of an illuminated Taco Bell archway? Just book your wedding online at least four hours in advance. All you need to bring are your spouse, your Nevada wedding license, and at least one guest to serve as your witness. The $600 package gets you at least half an hour in the chapel and comes with a sauce-packet bouquet, bow tie, and garter, as well as two Taco Bell champagne flutes, "Just Married" T-shirts, a dozen tacos, and a Cinnabon wedding cake.
If you want to customize your Taco Bell wedding, just reach out to the contact email on the website. You also might want to take a cue from the viral TikTok user and upgrade the package, so your guests can sip on vodka-spiked Twisted Freezes and share platters of Cheesy Bacon Jalapeño Dippers. For more inspiration, check out the website's wedding stories, which details how two former Taco Bell coworkers celebrated their 25th wedding anniversary at the cantina, among other taco-themed tales.