The July 2021 Kitchen Products Aldi Fans Need To Know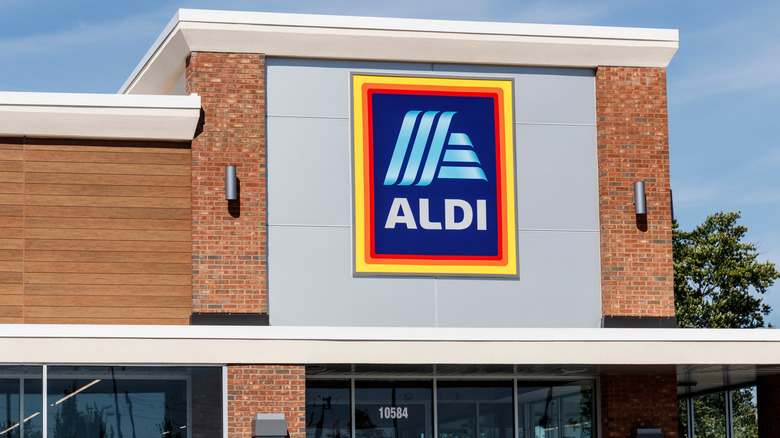 Shutterstock
A trip to Aldi always spells fun. The grocery chain has a wide selection of products you never knew you needed, ranging from violet sea salt all the way to frozen cocktail popsicles, and every shopping trip has the potential to end with a cart full of fantastic food and cooking supplies. The scores never stop slowing down and Aldi has the habit of updating its stock each month with more items you just can't live without.
July proves no different, and Aldi has unveiled some plans to start selling new kitchen apparatuses and supplies. If you love saving time in your daily cooking routine, or just want a fun way to whip up new recipes, each of these incoming items has your name on it. According to a statement sent to Mashed, the new products range from insulated wine glasses, waffle makers, and much more that really make the summer feel special.
Crofton Cold Brew Coffee System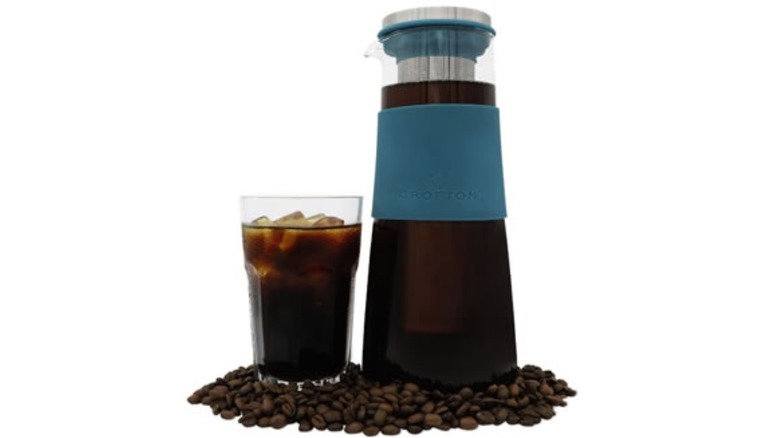 Aldi
When you want to craft some perfect cold brew coffee, you have your work cut out for you. Luckily, Aldi makes it easy with their new brewing system that drops into stores on July 7. Retailing for $12.99, this optimal way to start your day comes in light blue, gray, or blue versions that can match any kitchen aesthetic.
Ambiano Belgian Waffle Maker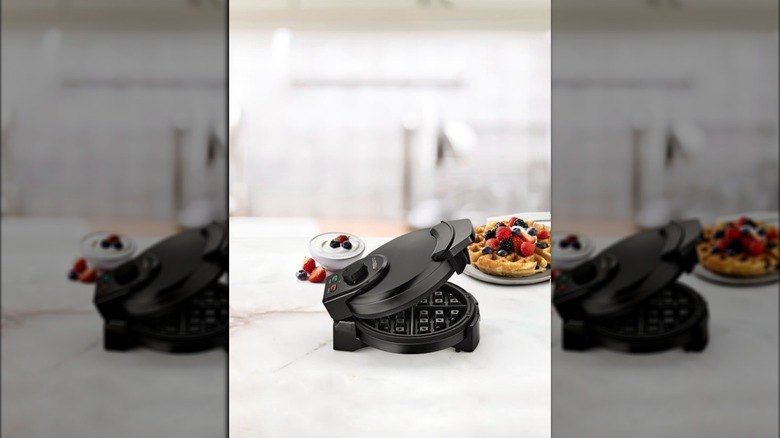 Aldi
Frozen waffles taste great, but nothing can match a homemade waffle fresh out of a hot waffle iron. Aldi has heard your pleas and, according to the statement, has a waffle maker coming to stores nationwide on July 7. These devices go for $14.99 and can whip up the perfect waffle. Just make sure to prep enough batter for the week, and you can end up with a fresh waffle each morning to start your day.
Crofton Double Wall Low Ball or Wine Glass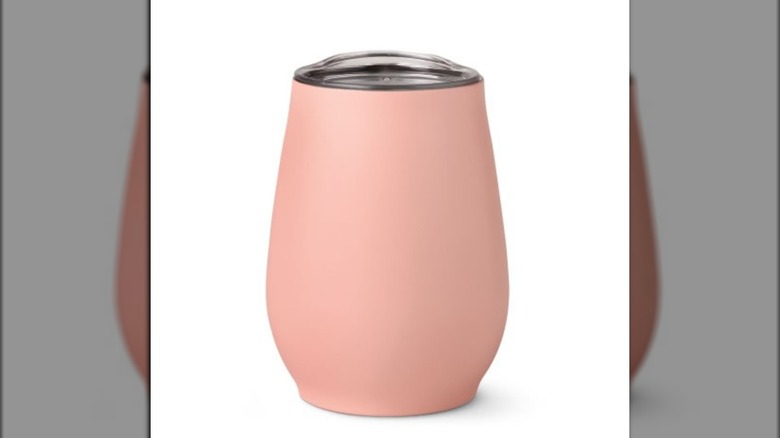 Aldi
Nothing beats sipping a cool glass of wine on the porch or next to the pool on a sunny day, but with temperatures rising, keeping your glass cool proves challenging. No one can beat the heat like Aldi, and the store plans to start selling insulated wine glasses and low balls on July 7. These new glasses individually go for $5.99, with the wine glasses coming in peach, white, and teal, while the low balls sport black or blue exteriors.
Crofton Beechwood & Silicone Utensils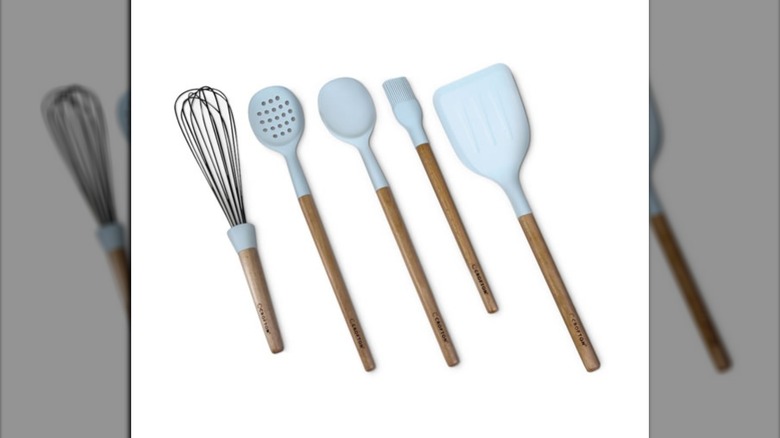 Aldi
With a new crop of fruit coming into season, it just makes sense to break out the baking gear and start putting the new produce to good use. If your kitchen utensils need a revamp, Aldi provides one-stop shopping for all your utensil replacements thanks to their beechwood and silicone utensils hitting shelves on July 21. These white, gray, and blue utensils go for $2.99, making them a real steal.
Crofton 2 Pk Berry or Produce Keeper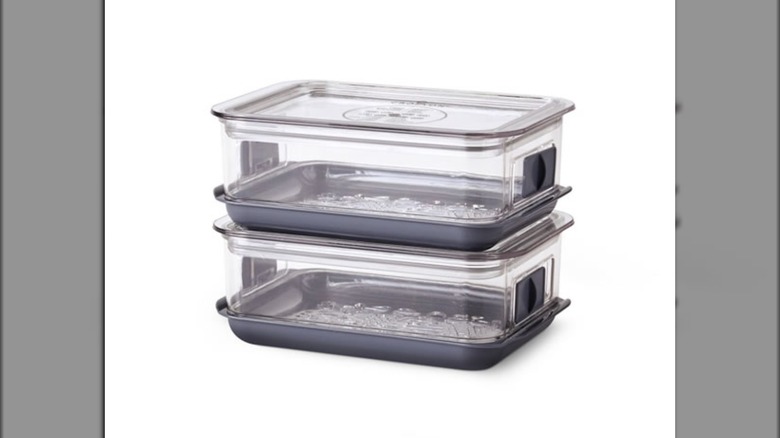 Aldi
With berries and new fruit hitting grocery shelves, nothing feels easier than loading up your shopping cart with fresh produce. Eating the fruit proves more challenging, but Aldi has an easy solution to keep you stocked up. Their new produce keepers guarantee to keep your produce hauls fresher longer and appear in stores on July 28. With each item going for $8.99, you don't want to sleep on this deal.
Ambiano Stick Hand Blender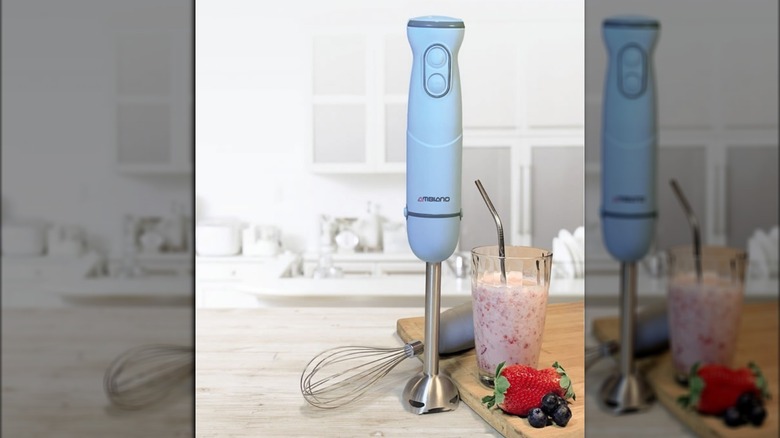 Aldi
When you want a silky smooth batter or smoothie, you just can't beat a stick hand blender. According to the statement, Aldi has the perfect version coming to stores on July 28 for $14.99. With each appliance coming in light blue or white exteriors, you can't go wrong with these stylish and efficient blenders that take any recipe to the next level.