Clif Bar Just Gave Cereal Fans Something To Smile About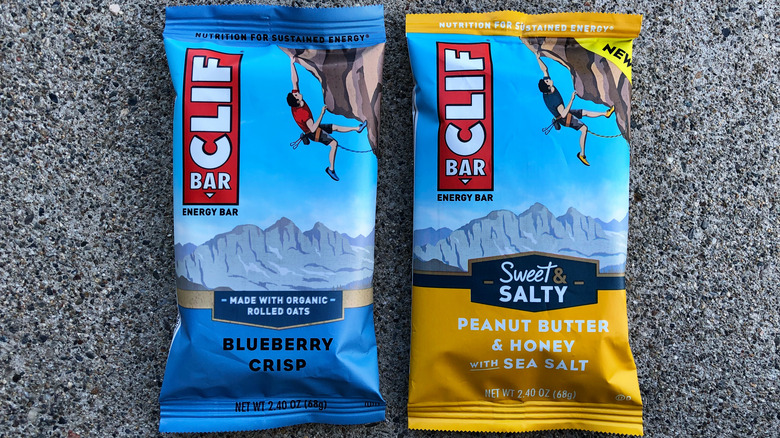 Shutterstock
Clif Bar has been a beloved energy food brand for years now, and while the company has introduced new products over that time, they've rarely departed from their go-to bars with the exception of granola. That is until now. Clif Bar shared some very exciting news on June 28 that will have breakfast enthusiasts and fans of the brand very excited. According to Food Dive, the energy bar company has released a new line of clean label cereals including four enticing flavors.
The first is a blueberry and almond butter flavor that includes organic almonds, dried blueberries, and almond butter (via Baking Business). Next up is apple cinnamon and almond butter that also has organic almonds, almond butter, almond meal, dried apples, and organic cinnamon. The last two flavors are peanut butter-based. There's peanut butter and honey and chocolate and peanut butter. The honey version is made with peanuts, peanut flour, peanut butter, and organic wildflower honey. The chocolate version includes the same ingredients but instead of honey it has Rainforest Alliance-certified cocoa and unsweetened chocolate. All of the cereals are made with organic grain flakes, oats, and granola clusters, too.
The nutrition in these cereals sounds just as good as the flavors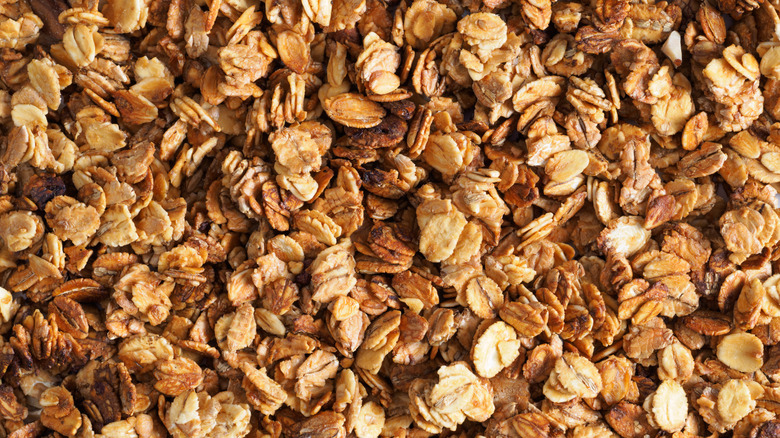 Shutterstock
If the flavors alone are not enough to make you want to give Clif Cereal a try, then the nutrition facts might be enough to win you over. While many cereals are loaded with sugar, Clif wanted to create something a little cleaner. According to Food Dive, their new line of cereals has 30% to 40% less sugar and packs in a surprising amount of fiber and protein. It's even packaged in materials that serve to meet Clif's goal of reaching totally reusable, recyclable, or compostable packaging by 2025.
A 3/4-cup serving of this new cereal contains 240 to 250 calories, between 7 and 8 grams of protein and fiber, as well as 6 to 7 grams of sugar. That makes this cereal quite a winner for many people. It also includes a great list of ingredients such as wheat bran, quinoa, sorghum, organic rolled oats, organic cassava fiber, and pea protein, among other nutritious ingredients (via Baking Business).
So if you're ready to shake up your morning cereal routine with something healthy and delicious, give Clif cereals a try.