This Walgreens Pringles Deal Shouldn't Be Ignored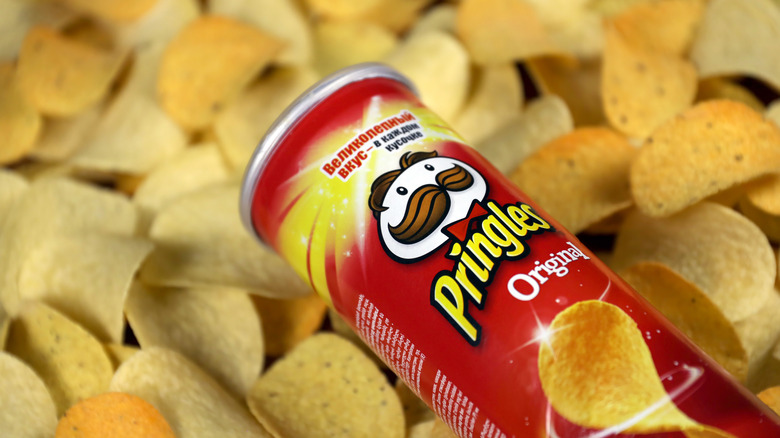 Shutterstock
Nothing hits the spot quite like Pringles. We have a very specific craving for that balance of salt and flavor, that coarse texture and saddle-shaped chip, and the fun of reaching into the bottom of the tube for the last few chips. Maybe you're a Sour Cream and Onion aficionado or a Cheddar Cheese fanatic. Possibly, you prefer Pizza-flavored or plain old regular Pringles. In any case, Pringles have your cravings covered with their many flavors. Perfectly seasoned with a satisfying crunch, Pringles are one of our favorite snacks and we're not alone: According to Statista, 4.4 million American consumers ate eight or more containers of Pringles in 2020.
If you've got a hankering to crack into a tube of Pringles, and maybe perch two chips between your lips to mimic a bird beak, you're in luck. Walgreens currently has a special deal on the delicious snack that makes now the perfect time to load up your pantry.
The super deal on Pringles at Walgreens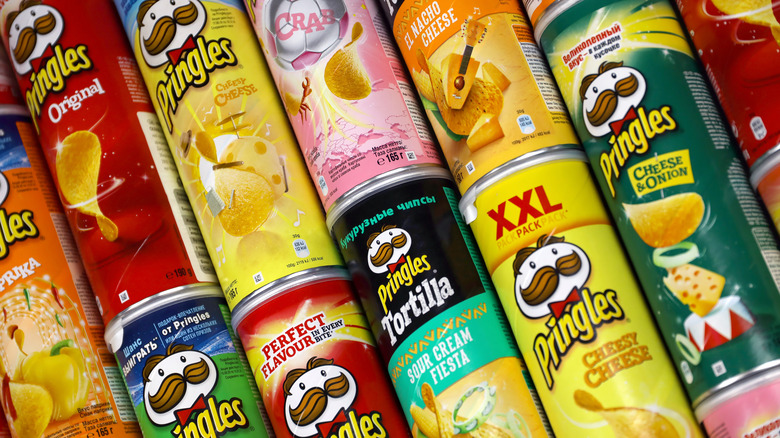 Shutterstock
If you're ready to chow down, this Walgreens deal on Pringles brings the price per tube down to $0.90. According to The Krazy Coupon Lady, the incredible price is available by purchasing Pringles on the Walgreens website with a combination of coupon codes.
First, be sure to sign up for the myWalgreens benefit program if you're not already registered, as some of the coupons are only available to members. Add three cans of Pringles to your cart, which are currently on sale for $4. When you check out, use the coupon code SUMMER10, which is the discount Walgreens offers for all summer essentials purchases. Now, search the coupon page on the Walgreens website or app for Pringles. There is currently a coupon for an extra $1 off three Pringles cans you can apply to your purchase for maximum savings.
The end price will be $0.90 per can. You can select in-store pickup to avoid shipping costs, or get free shipping on all orders that reach or exceed $35. What a great deal for Pringles lovers everywhere!