Everything We Know About Jerry Seinfeld's Pop-Tart Movie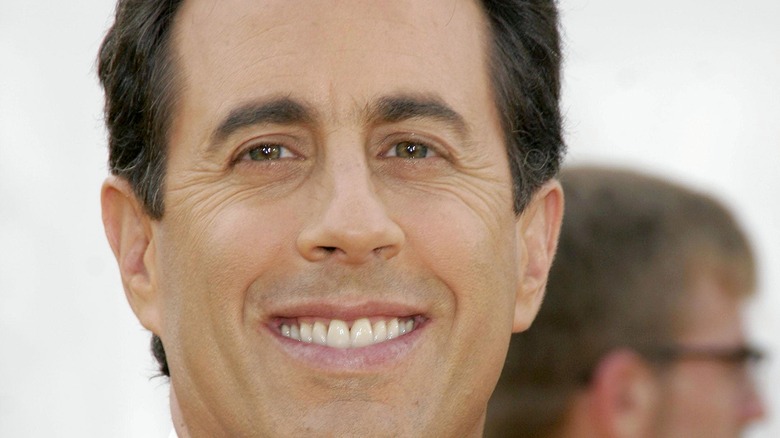 Shutterstock
If there's anyone who could successfully write a movie entirely about Pop-Tarts, it's Jerry Seinfeld for sure. Anyone who's seen his stand-up routines or watched his sitcom knows that observational humor is Seinfeld's strong suit, and Pop-Tarts are the subject of one of his longest running jokes.
Rolling Stone explains that Seinfeld has been telling the story of how he first discovered Pop-Tarts for years now, but it was only in 2012 when the bit really took off. In an interview with The New York Times, Seinfeld explained the process of writing a joke, using his Pop-Tarts story to demonstrate the importance of structure and timing in order to create successful punchlines. In 2020, a newly revamped Pop-Tarts story was incorporated into his stand-up special "23 Hours to Kill." And come 2022, it'll be adapted for the silver screen.
"What's the deal with Pop-Tarts?" may be the most obvious Seinfeld-esque title, but Seinfeld revealed on Twitter that his movie will actually be called "Unfrosted: The Pop-Tarts Story." According to Rolling Stone, not only will it focus on Seinfeld's personal relationship to the American toaster pastry, it'll also go into how it was invented.
Seinfeld came up with the Pop-Tarts movie during the COVID-19 pandemic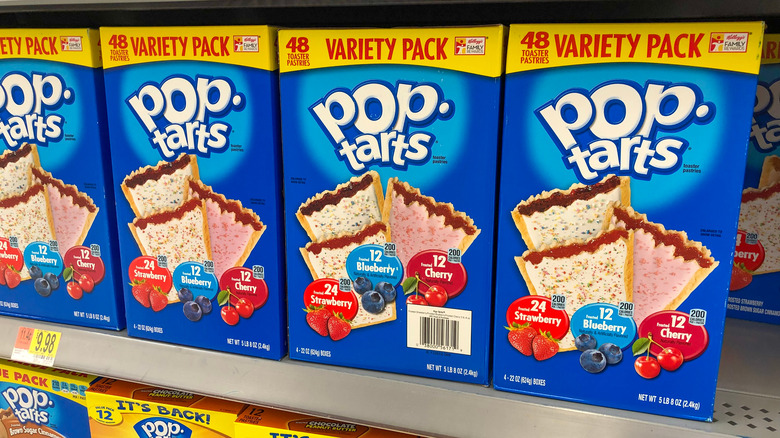 Shutterstock
Though the plot sounds like it could be an episode of the Food Network show "Unwrapped," it's as factual as it is "pure silliness," Jerry Seinfeld told Deadline. "We took my Pop-Tart stand-up bit from my last Netflix special and exploded it into a giant, crazy comedy movie." Seinfeld also shared with Deadline that he originally came up with the idea during the pandemic, after being bogged down by the depressing stories he saw all over TV. Determining that audiences everywhere needed a lighthearted comedy, the comedian decided to collaborate with Spike Feresten and Barry Marder, who he confirmed on Twitter is "the same lunatic writing team that gave you the uncomfortable hit Bee Movie."
Much like "Bee Movie," the DreamWorks film released in 2007, Seinfeld will both produce and star in "Unfrosted." While it's not quite the "Bee Movie" sequel fans have been demanding since it gained a cult following in 2016 (via Vanity Fair), Netflix is sure it'll be just as much of a hit, as Deadline reported the streaming service eagerly greenlit it for distribution. Though the official release date hasn't been announced, Rolling Stone notes production for "Unfrosted" is scheduled to begin in spring 2022.