Aldi's Fans Are Psyched For Its New Birthday Cake Crispy Rice Treats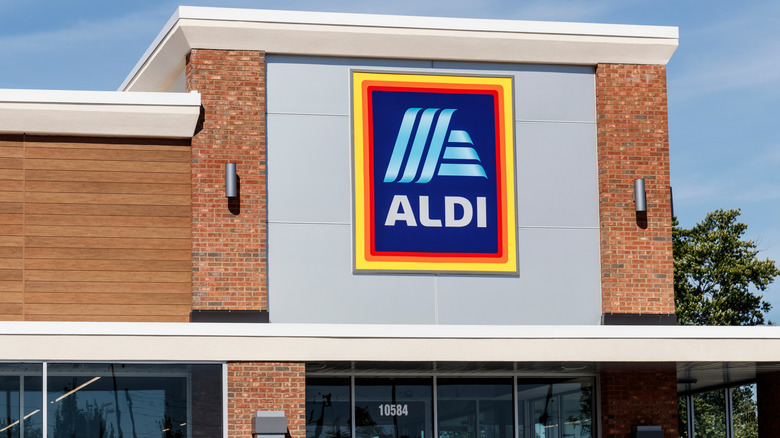 Shutterstock
No matter what age you are, rice crispy treats are an indulgence that never gets old. While the treats are super cost-effective and easy to make at home, it can be so much easier to just buy them and avoid the sticky marshmallow pot. Now Aldi is rolling out a new spin on the classic that makes picking up a box all the more tempting. 
On July 4, while most people were seeing red, white and blue, an Aldi fan account on Instagram, @Aldi.MadeMeDoIt, was seeing rainbow sprinkles. As it turns out, Aldi is currently selling birthday cake crispy rice treats that are topped with colorful sprinkles, too. The post received 829 likes and the caption read, "now let us all pray together these taste just like birthday cake and that it's not just a rice crispy with sprinkles. We are a rice crispy loving family so, really we will love it either way. Who is excited to try these?!" Of course, tons of Aldi customers were excited to find a box or two of these at their store locations.
These are the thoughts Aldi fans have
To make the treat even sweeter, each box of birthday cake crispy rice treats has eight bars which are just 100 calories each for just $2.19 (via Aldi). That makes each crispy rice treat just $0.27 each. The only drawback is that the verdict is still out as to whether or not these actually taste like birthday cake. According to @Aldi.MadeMeDoIt, they thought there was a slight birthday cake flavor, but others thought it was just the sprinkles. So, you'll have to taste them for yourself to find out.
That didn't dampen the excitement for most Aldi fans, though. One person wrote, "Yassss I am here for those!" Someone else said, "OMG, yes please." Another comment simply read, "Aldi coming through." But one unfortunate follower said, "darn, didn't see those today!" That just means these new crispy rice treats will have to be on their grocery list the next time they shop. So don't forget to check the aisle at your store with the weekly specials.