The One Vegetable Kelly Clarkson Can't Stand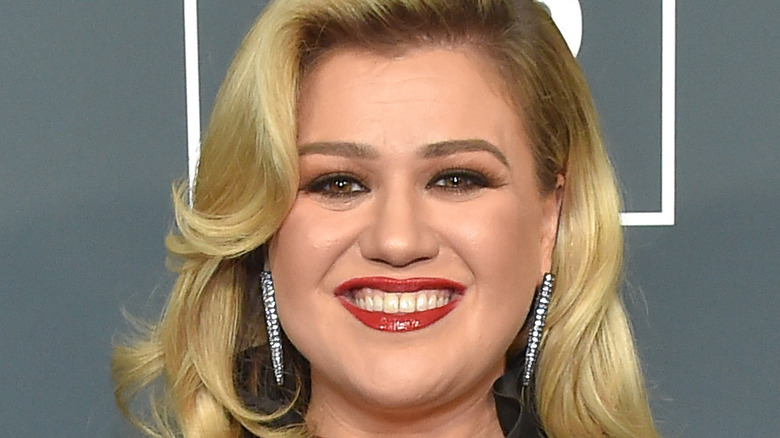 Shutterstock
It can be a real delight when you find out that you share a favorite cocktail or comfort food with your Hollywood crush or idol, like Kelly Clarkson, who is no stranger to having devoted fans who feel connected to her. "The Voice" judge is so adored by her fans that just recently many reached out, as if having an invested relationship with her, sending messages of concern and offering relationship advice in light of her recent filing for divorce from husband Brandon Blackstock (via The Blast).
While it's normal to feel a connection with a celebrity, especially when it appears you have so much in common, Taste of Home reports that superstars like Clarkson can also have idols they feel connected to themselves. The "American Idol" winner has her own celeb idol: none other than the Queen of Soul, Aretha Franklin. Taste of Home relates that the two singers not only share a love for soul music and rock 'n roll, but also for fried chicken. And while there are many other foods that Kelly Clarkson loves, from gluten free pasta to sweet tea, there is one particular vegetable that she steers clear of.
Clarkson takes a hard pass on this green veggie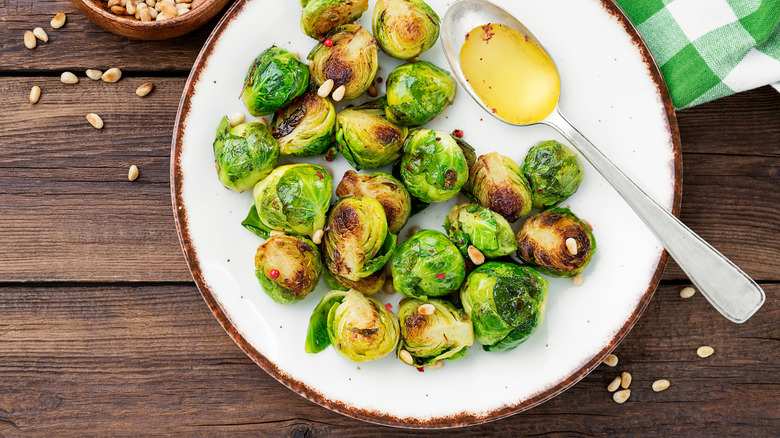 Shutterstock
In 2015, US Weekly published an article containing 25 fun facts that fans may not have known about Daytime Emmy winner (three, so far) Kelly Clarkson. Among those, we learned that she is "addicted" to making and drinking coffee and tea, and she says the process of making it "soothes her." She also admits to loving long baths, liking animals more than she does people, and hating Brussels sprouts. 
The talk show host and Grammy winner (three of those, too — so far) states, "I hate Brussels sprouts and can't stand that every time I say that, somebody always says, 'Oh, but you've never tried mine!' I love and eat every kind of vegetable, but not that one." While Clarkson does have a broad range in foods she loves, she just can't bring herself to love the sprouts, not even with bacon. We just hope this isn't too much of a disappointment to all her Brussels sprouts-loving fans.