Queso Fans Need To Know About Qdoba's New Queso Pass Promo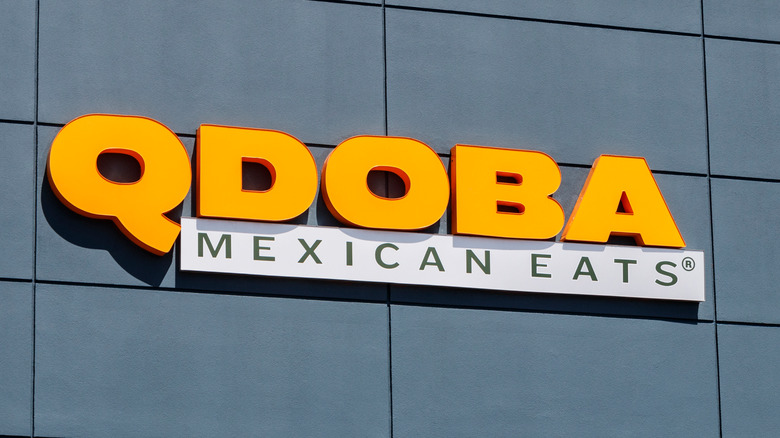 Shutterstock
There's not a lot that's better than hot, melty queso. Your mouth just started watering as you read that, right? Is there a better way to cure a case of the blues than dipping a perfectly crispy chip into a pool of cheesy, melty goodness and delivering that bad boy straight to your taste buds? Good luck convincing us if you think so.
Our love of queso is why Qdoba's new Queso Pass is so gosh darn exciting, and we think you'll think so, too. Qdoba already has our hearts with its quick-and-easy, totally customizable burritos, bowls, and quesadillas, among other menu items — but the "Mexican Eats" chain is taking our love to a whole new level with this queso pass. We're talking free crispy, salty chips and three-cheese, melty poblano queso. Cue the drool. All it takes to secure the goods is filling out a few fields for the Qdoba Rewards loyalty program (via Qdoba Mexican Eats).
What's included in the Qdoba Queso Pass promo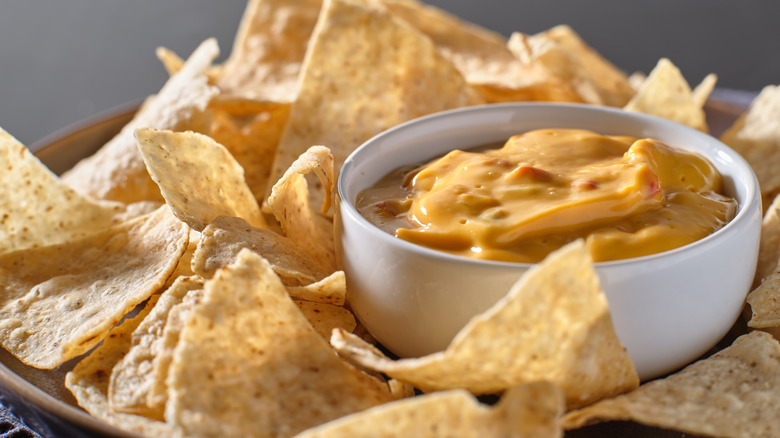 Shutterstock
For those lucky lads and lasses who have yet to sign up for the Qdoba Rewards loyalty program, boy are you in for a treat. Folks who sign up for the program receive a pass valid for a free order of chips and queso with every entree purchase through a 30-day period, which starts when you sign up, according to Brand Eating.
That means that, yes, if you decide to order Qdoba for lunch for 30 days straight, that's 30 days of a free side of chips and queso. It might not be a diet suggested by your doctor, but hey, free chips and queso is free chips and queso.
Just be sure you don't miss out on the offer: QSR makes a note that the free side is only available for those who sign up before July 31. That said, July and August are looking pretty good to us.