Did Roadrunner's Director Actually Know Anthony Bourdain?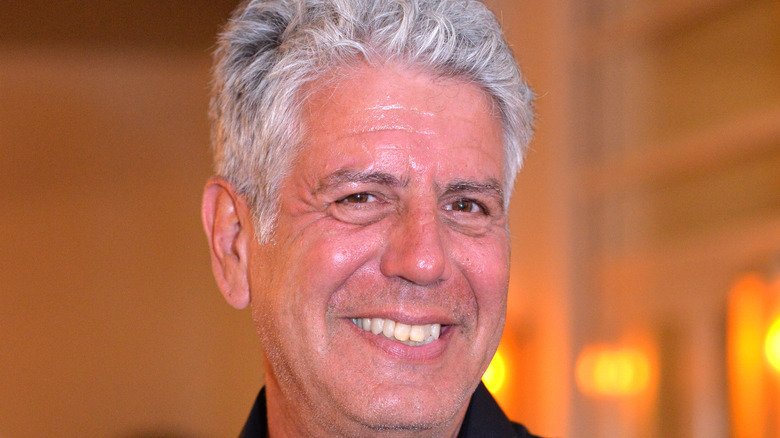 Dylan Rives/Getty Images
For anyone with even a passing interest in food, travel, or the people and the cultures outside our bubbles, Anthony Bourdain's death in June 2018 was especially sad. He showed viewers so much of the world through its food, telling stories with his trademark straightforwardness and a voice that was unique and universally captivating. His style was both deeply insightful and intellectually heady, yet accessible to all.
If you miss watching Bourdain as much as we do, you're probably looking forward to the upcoming "Roadrunner" documentary, which examines the complicated figure behind the iconic and genre-defining shows "Parts Unknown" and "No Reservations."
According to The New Yorker, filmmaker Morgan Neville, who won an Academy Award for his 2013 film "20 Feet from Stardom" and was nominated for an Emmy Award for his "Ugly Delicious" television project starring chef David Chang, began the Bourdain project in 2019. The magazine hails Neville as a director who is adept at "unknotting the real story from the public narrative." We hope this means we can look forward to insightful storytelling about the great storyteller Bourdain.
Neville told The New Yorker that in creating "Roadrunner," he talked to those closest to Bourdain, and the 53-year-old director described the experience as "the hardest interviews I've ever done, hands down." With friends, family, and colleagues still raw from Bourdain's suicide the year prior, "I was the grief counselor, who showed up to talk to everybody," he told the magazine.
If you or anyone you know is having suicidal thoughts, please call the National Suicide Prevention Lifeline​ at​ 1-800-273-TALK (8255)​.
Neville never met 'Uncle Tony'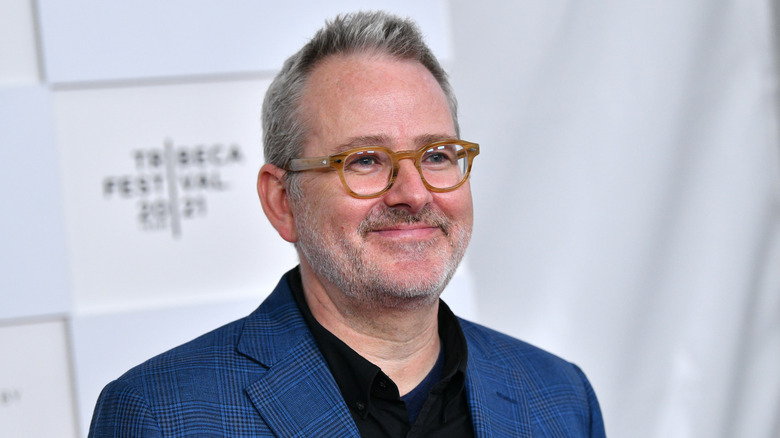 Bryan Bedder/Getty Images
Spending two years producing a documentary about the life and career of chef, author, and television host Anthony Bourdain, filmmaker Morgan Neville learned a lot about his larger-than-life subject. But, in an interview with Fine Dining Lovers, Neville shares that he never actually crossed paths with the "Kitchen Confidential" author, despite having traveled in intersecting circles, no doubt, as accomplished figures in the entertainment industry.
"I never met him," Neville said. Through the "Ugly Delicious" production, however, Neville became close to several people, including David Chang and David Choe, who were Bourdain's friends. "I knew from one step away how important he was to them," says Neville. "Uncle Tony," as Chang and Choe called him, "was kind of the godfather of the alternative food media scene. Everybody had utmost respect for him. When he died, I knew that he meant so much more than just being a guy on TV that people liked, that he was actually important, both in front of and behind the camera."
Talking to those closest to Bourdain provided fascinating insights, Neville says, such as the fact that Bourdain was both really smart (not surprising) and actually shy (surprising given his career in front of the camera).
The New Yorker says Bourdain emerges as "both the hero and the villain of his own story." We're eager to learn more about this fascinating, and ultimately tragic, life.
If you or anyone you know is having suicidal thoughts, please call the National Suicide Prevention Lifeline​ at​ 1-800-273-TALK (8255)​.