Why Twitter Is Already Disappointed By SpongeBob's Ice Cream Truck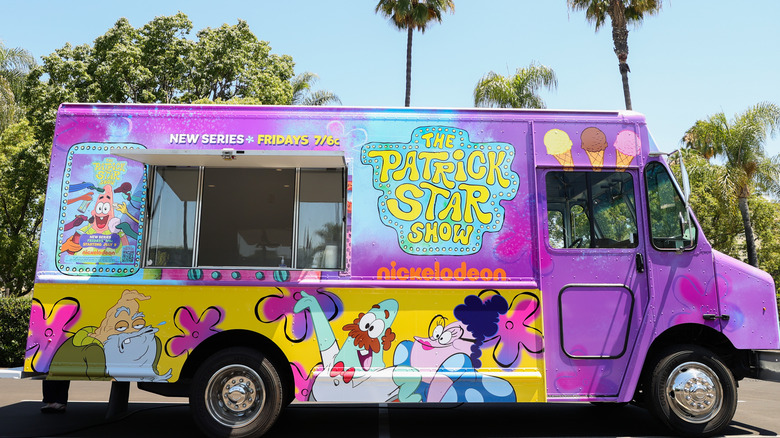 Rich Fury/nickelodeon Patrick Star/Getty Images
The launch of the "The Patrick Star Show," Nickelodeon's second SpongeBob spin-off following "Kamp Koral: SpongeBob's Under Years" (via Nickelodeon Press), is being commemorated with special edition traveling ice cream trucks, which debuted Friday, July 2, and will continue their run through late July. The two brightly colored trucks, donning Patrick and the cast, have hit the streets with special brand ambassadors who can be found giving out custom pink popsicles, and the best part is they are free while supplies last.
A press release from Nickelodeon (via The Futon Critic) reveals that the popsicles come in different flavors, such as strawberry, pineapple mango, watermelon, root beer float, coffee roast, and even frozen hot chocolate, but they will all be the color pink, like Patrick. In addition to the complimentary pops, the trucks will provide an augmented reality (AR) experience, meaning fans can use their smartphones to activate the QR codes included on the truck wraps, and the AR will then play some fun animations of the series' star, Patrick, in behind-the-scenes footage. Sounds cool, right? So why is Twitter unhappy?
The special edition truck is limited to only two locations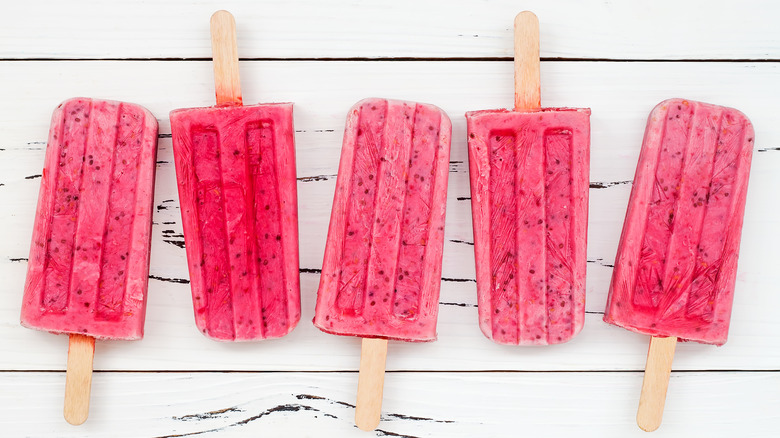 Shutterstock
Unfortunately, the ice cream truck will only be traveling through two locations, New York City and Los Angeles. The official SpongeBob Twitter account posted two photos of a special edition "Patrick Star Show" ice cream truck, captioned, "NYC & LA! It's never too late for ice cream... especially on #NationalIceCreamDay Keep an eye out in your neighborhood for #ThePatrickStarShow ice cream trucks to get a free popsicle now thru July 24."
Clearly disappointed, fans took to the comments with statements such as "I hope there's one in Louisiana" and "Aw, I live in Britain." Of course, with such a fun and free celebratory event, super SpongeBob fans not residing in either city are bound to be saddened by this news. One follower of the Twitter page replied, "Dang, I live in Texas." Another lamented, "*cries from Missouri*."
Patrick ice cream pops might make the summer a little sweeter for SpongeBob fans in the two participating cities, but for now, fans everywhere else will have to enjoy their own ice cream pops while watching new episodes of "The Patrick Star Show" on Nickelodeon.