What Rachel Bilson Really Eats In A Day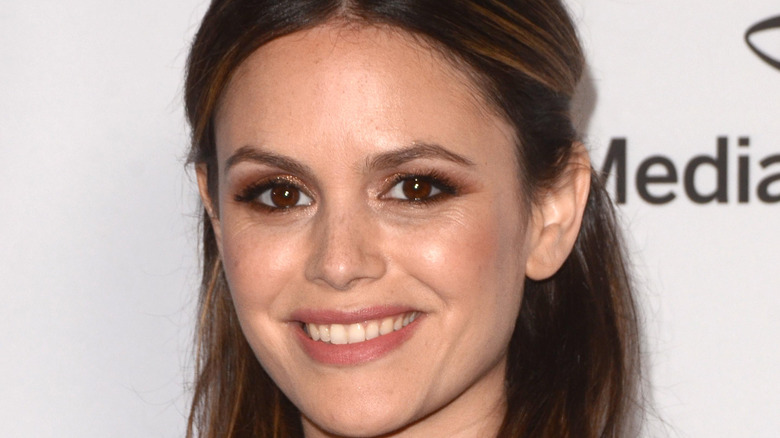 Shutterstock
Rachel Bilson is best known for her role as Summer Roberts on the teen drama "The O.C.," a role that was so notorious it prompted her to create a podcast later in her career, in which she paired up with a former co-star to rewatch episodes of the series and share her thoughts and commentary. While Roberts was a California girl who chowed down on salads, many of Bilson's own favorite dishes seem to veer more towards the comfort food side of things. 
As a busy mom who wants to get a strong start to the day, the actress and her daughter typically kick things off with overnight oats, which she revealed she often prepares ahead of time so they can conveniently be grabbed from the fridge (via Eat This, Not That!). Rather than opting for dairy, she prefers to embrace plant-based liquids and soak the oats in oat milk, topping them with healthy selections like green apples, toasted nuts, and berries. 
On a day where there's a bit more time in the morning, Bilson uses that same oat milk to whip up a batch of whole wheat pancakes instead. Though she gets a plant-based start to the day, the star definitely loves to pack in animal protein later on. Some of her favorite staples for lunch are hearty dishes like turkey chili and chicken parmesan, although she'll sometimes add zucchini noodles for extra vegetables.
Slow-cooking meats and sweet treats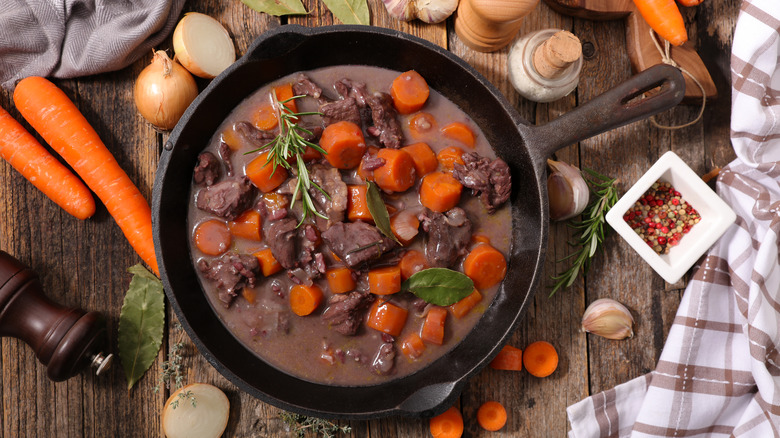 Shutterstock
While many celebrities seem to prefer a lighter approach to dinner, favoring lean proteins like fish accompanied by vegetables, Bilson isn't afraid to indulge her carnivorous side with some delectable dishes. As she told Eat This, Not That!, she enjoys cooking the types of meals that can cook "forever in the oven so you don't have to worry about it," favoring things like roasts and beef bourguignon. After all, the working mom and actress likely doesn't have time to spend hours stirring something on the stovetop.
However, there are a few things that won't ever make their way into her oven, if she has anything to say about it — apparently beets and mushrooms are two foods she simply cannot stand. And when it comes to satisfying her sweet tooth, Bilson once again reaches for what appears to be a plant-based staple of hers — oat milk. While her breakfast fare, from overnight oats to pancakes, likely requires regular oat milk, she also keeps some chocolate oat milk on hand to pour into molds and freeze for frosty, plant-based chocolate popsicles.