What We Know About The Most Recent Dippin' Dots Facility Explosion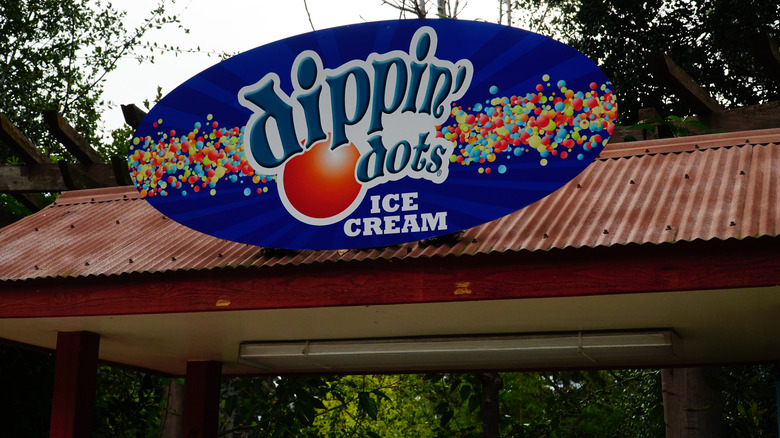 Shutterstock
In a hauntingly similar event to the 2019 Dippin' Dots factory explosion, 10 people were injured in an explosion at a Dippin' Dots facility on Wednesday, July 21, 2021. Dippin' Dots opened the $3.2 million, 6,000-square-foot factory in question just last year, in order to take advantage of its patented cryogenics technology to produce products for third parties  (via Food Business News). As per Paducah Police spokeswoman Robin Newberry, who talked to WPSD Local, a truck was unloading liquid nitrogen at the time of the accident — although much like the 2019 explosion, the cause of the blast has yet to be determined. 
In a written statement, Dippin' Dots assured Newsweek that "We are working with local officials and have contacted state and federal authorities in preparation for a complete investigation" into the incident.  As per the Paducah Sun, the fire department hopes that by Thursday afternoon they'll have some more clarity into the explosion. It happened at 4:03 (p.m.). We got the call," Paducah police spokesman Newberry told the local paper, further confirming that, to the extent of her knowledge, all injured employees left the factory "on their own steam." The extent and nature of their injuries are still unclear.
What caused the 2019 Dippin' Dots factory explosion?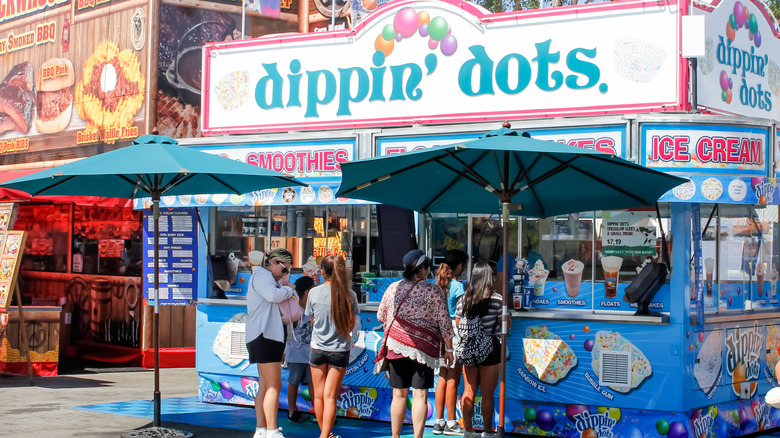 Shutterstock
Could the November 2019 Dippin' Dots explosion give some insight into what happened this time around? Two years ago Dippin' Dots CEO Scott Fischer announced that the explosion had occurred around 10 p.m. in a factory production area, injuring four employees (via ABC News). All four were hospitalized for under 24 hours. Similar to the 2021 blast, in 2019 Paducah city spokeswoman Pam Spencer confirmed that there was a nitrogen leak at the factory during the explosion. Spencer did not go so far as to directly link the leak to the accident, and few media outlets followed up. How serious was it?  Reconstruction efforts in the aftermath of that explosion lasted into January of 2020 according to KFVS 12, but the factory took months longer to reach full production capacity.   
At this time, there is relatively little information available as to working conditions Dippin' Dots  Kentucky factories. In an April 2021 job opening posted by the Paducah Chamber of Commerce, however, Dippin' Dots lists weekly safety meetings as a company requirement. Employees working in product distribution and loading at their Charter Oak Drive facility (where the 2019 explosion took place) are required to be able to lift between 40 to 55 pounds and are asked to work long hours.