37% Think This Is Cracker Barrel's Worst Dinner Menu Item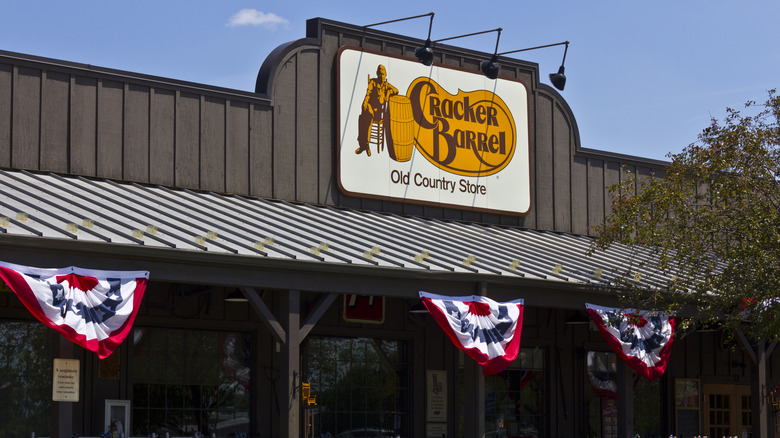 Shutterstock
Chain eatery Cracker Barrel has a menu packed with all kinds of comforting fare, from pillowy pancakes served up with sizzling bacon to cozy fare like meatloaf with mashed potatoes and biscuits. The sheer variety and amount of items on the menu can make it challenging to decide what exactly you want to order — however, if you're going with the consensus of a crowd, there's one particular dish you may wish to steer clear of. Mashed surveyed 593 individuals in the U.S. and found that a staggering 37.44% of respondents agreed that one particular dish was the worst on the Cracker Barrel dinner menu — the lemon pepper rainbow trout. 
The meal is certainly one of the healthier options on the menu, with the protein portion of the meal clocking in at just 330 calories, a number that is shockingly low for restaurant fare (via Cracker Barrel). Diners ordering this dish can expect two seasoned boneless trout fillets, grilled, and served up with either buttermilk biscuits or corn muffins, as well as a choice of two sides. Though you can certainly keep things healthy with sides like broccoli, carrots, or turnip greens, you can also indulge a bit with side choices such as mashed potatoes and gravy, loaded hashbrown casserole, or macaroni n' cheese.
A few other dinner menu items that don't have a lot of fans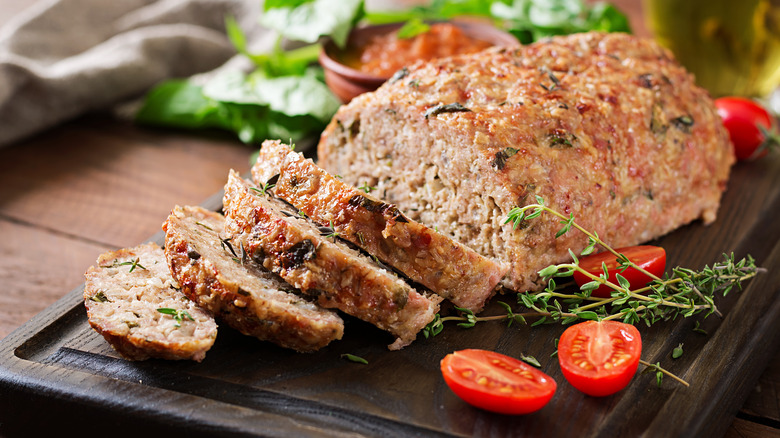 Shutterstock
Whether it's because they don't come to Cracker Barrel for grilled fish, or perhaps the lemon pepper seasoning isn't to their liking, the lemon pepper rainbow trout is by far the dish that survey respondents liked least. However, there are a few others that you may want to think twice about ordering, according to the opinions of the public. Coming in second in the survey was the meatloaf, a comfort food staple that 21.25% of respondents indicated was the worst dish on the menu (maybe they just don't make it like mom did when you were a kid). Other cozy dishes such as the chicken pot pie and roast beef were disliked by about 9% of respondents. 
And, it's not just the baked or roasted items that were met with some dissatisfaction — the chicken BLT was voted the worst dish by 7.08% of respondents, and the homestyle chicken salad received 9.27% of votes. It seems that when it comes to comfort food, diners want to indulge in a serious way, as only 5.73% of survey respondents flagged the chicken fried chicken as their least favorite dish on the dinner menu. For those who may be unfamiliar with the standard Southern dish, it consists of fried chicken slathered in gravy, and served up with both biscuits or corn muffins as well as several sides.