The Best Breakfast Items Coming To Aldi In August 2021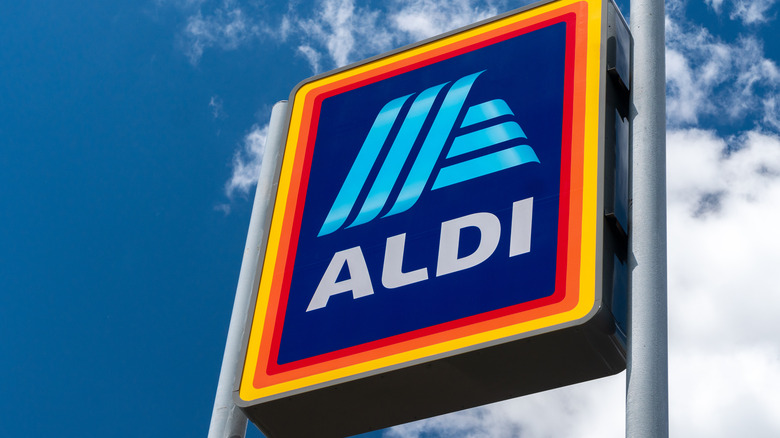 Shutterstock
There's just something about Aldi supermarkets that Americans seem to love. Founded across the pond in Germany, the chain has rapidly expanded across the U.S., currently counting more than 2,000 locations across 36 states (via Aldi). So what is it that sets Aldi apart? Shoppers appear to love its range of low-priced and often unusual items, such as its coveted house brand of chocolate as well as an everything bagel seasoning blend that's similar to the one folks love at Trader Joe's.
Here at Mashed, we like to keep a close eye on new items that will soon grace Aldi shelves. We recently gave you the scoop on the chain's yummy new frozen dessert offerings, and today we have some intel on new breakfast items you'll soon be able to find at an Aldi near you. Read on to find out how the best meal of the day is about to get even better.
Barissimo Coffee Cups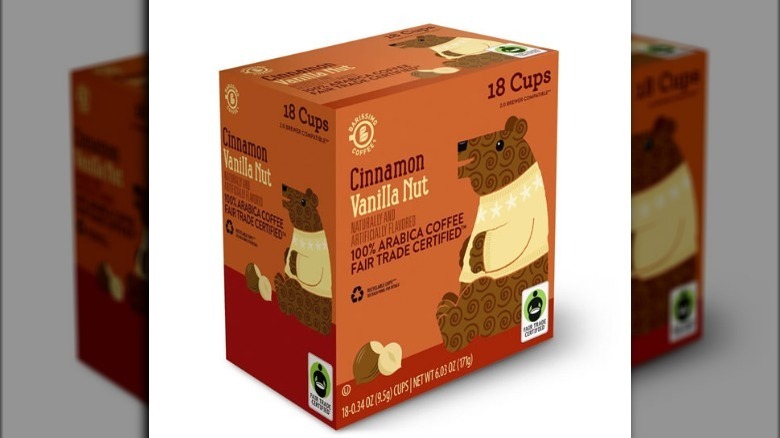 Aldi
If you have a K-Cup coffee maker at home, you'll want to keep your eyes peeled for these new Barissimo coffee cups on offer at Aldi starting on August 4. You can get 18 cups of cinnamon vanilla-nut flavor or crème brulee flavor. The coffee is fair trade certified and will run you just $5.79 per box.
Barissimo Ground Coffee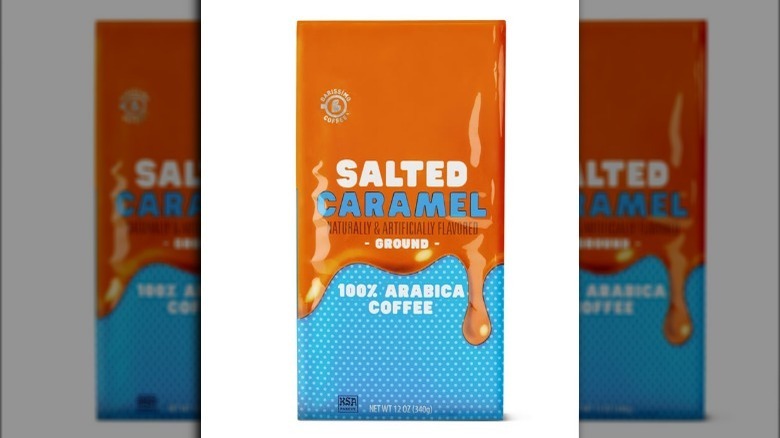 Aldi
No K-Cup coffee maker? Don't worry: Barissimo's got you covered there, too. Their salted caramel and toasted coconut ground coffee varieties will bring some sweet, smooth caffeine to your mornings starting on August 11. A 12-ounce bag will retail for $3.79.
Simply Nature Organic Acai Bowls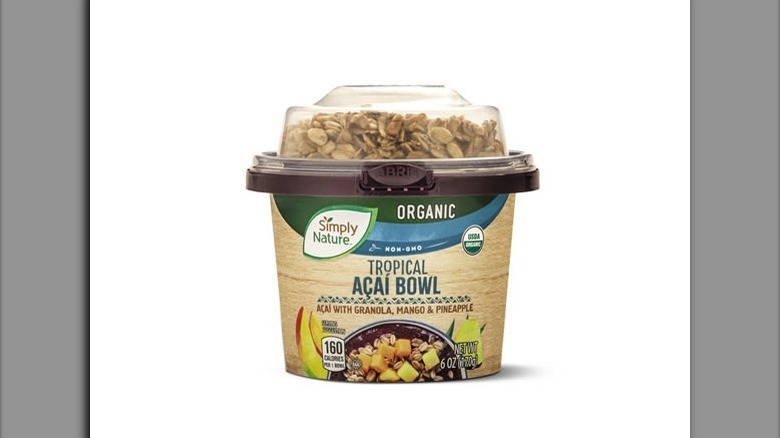 Aldi
Are you down with açaí bowls? We're certainly fans of this trend, which is basically an ingredient-topped smoothie boosted with the superfruit açaí, a purple berry known for being nutrient-dense and brimming with antioxidants (via Healthline). We often make our own at home, but Aldi is streamlining the process with its new packaged acaí bowls, on sale starting August 4. Available in both tropical and berry flavors, the certified organic smoothies from the Simply Nature brand feature a crunchy layer of granola that you can top your bowl with when you open it. The bowls will retail for $2.49 each.
Breakfast Best French Toast Bites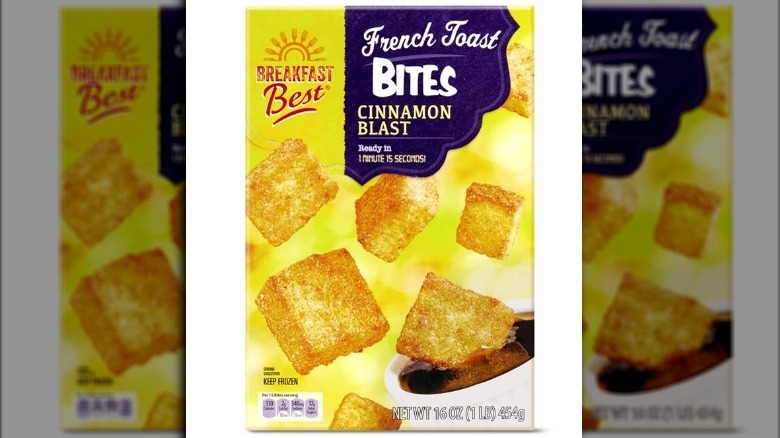 Aldi
If there's one homemade breakfast we make again and again, it's French toast, that classic way to use up slices of about-to-stale bread. But for those times when we don't have any old bread kicking around — or no eggs, or milk — we like the idea of these frozen French toast bites from Breakfast Best, available at Aldi starting on August 4. Little cubes of French toast in "Cinnamon Blast" flavor, they're ready to eat after just about a minute in the microwave. A one-pound box will retail for $2.49.
Mama Cozzi's Pizza Kitchen Breakfast Pizza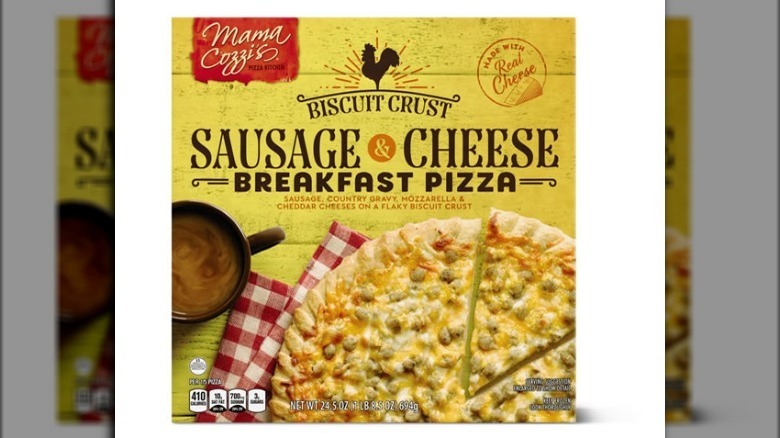 Aldi
If you love pizza in the evening and pizza at suppertime, chances are you'll love pizza in the morning — especially when said pizza is built atop a flaky biscuit crust. This new freezer section offering from Mama Cozzi's Pizza Kitchen, available at Aldi starting on August 4, is a perfect heat-and-eat breakfast option, topped with mozzarella, cheddar, country gravy, and breakfast sausage. An additional flavor features uncured bacon, peppers, and onions. Each pizza will retail for $3.99.
Season's Choice Hash Brown Sticks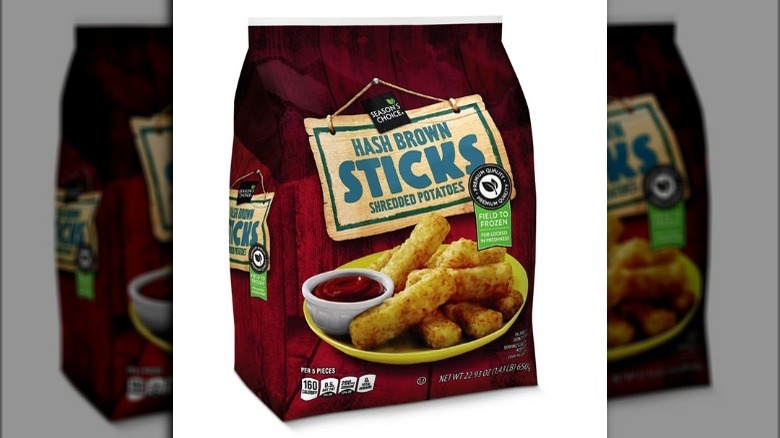 Aldi
Sometimes there's nothing more satisfying than hash browns: crispy, salty, oily fried potatoes that are the perfect accompaniment to savory breakfast items such as eggs and bacon. It's not exactly a picnic to grate, salt, and fry the potatoes each time you're craving hash browns, and these frozen hash brown sticks from Season's Choice streamline the process. Available for $2.49 per bag starting on August 4, they're sure to bring some dippable fun to your weekday breakfasts.
Millville Granola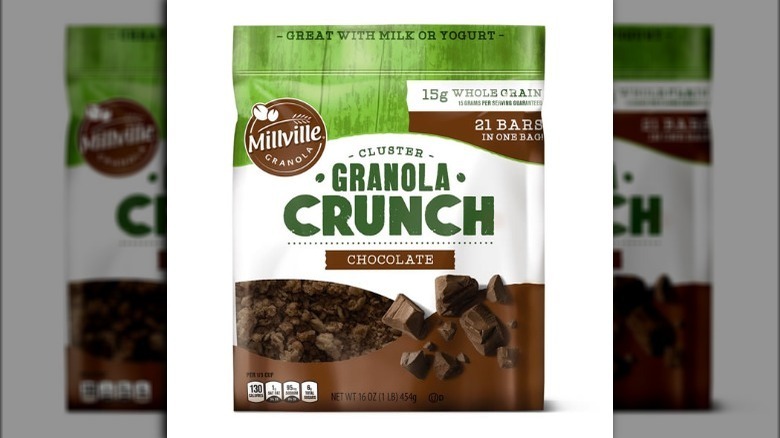 Aldi
One of the most versatile of breakfast foods — ready, willing, and able to top a variety of dishes, from yogurt to smoothies to pancakes — granola is a standby in our pantry. Starting on August 4, Millville will offer two yummy varieties, chocolate and peanut butter, for $2.99 per one-pound bag.
L'oven Fresh Keto-Friendly Bagels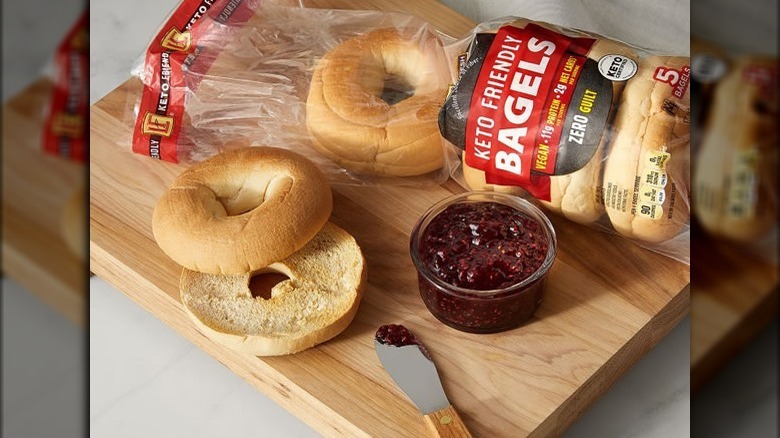 Aldi
If you're an adherent to the low carb keto diet, you know that morning meals can be challenging, with common options such as bread, pancakes, and porridges off the table. Luckily, L'oven Fresh is here to save the day with its keto-friendly bagels, available at Aldi stores starting on August 11. Keto-approved at only two net carbs per serving, a bag of five bagels will retail for just $3.49.
Kite Hill Dairy Free Cream Cheese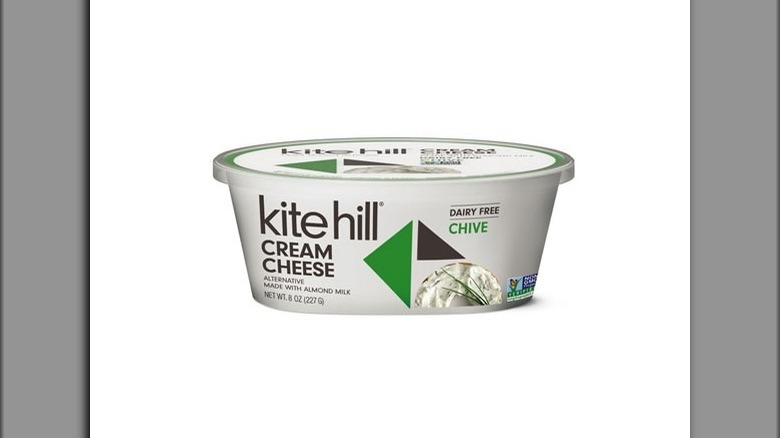 Aldi
To say many of those who adhere to a dairy-free diet are fans of Kite Hill's nut-based dairy substitutes would be an understatement: This brand has attracted a cult-like following for its high-quality offerings, which some say are better than their lactose-containing counterparts. So Kite Hills fans will be thrilled to find its popular plain and chive "cream cheeses" available at Aldi stores starting on August 18, retailing for $5.89 each. The perfect complement to the keto bagels mentioned above!
Wahlburgers Hickory Smoked Bacon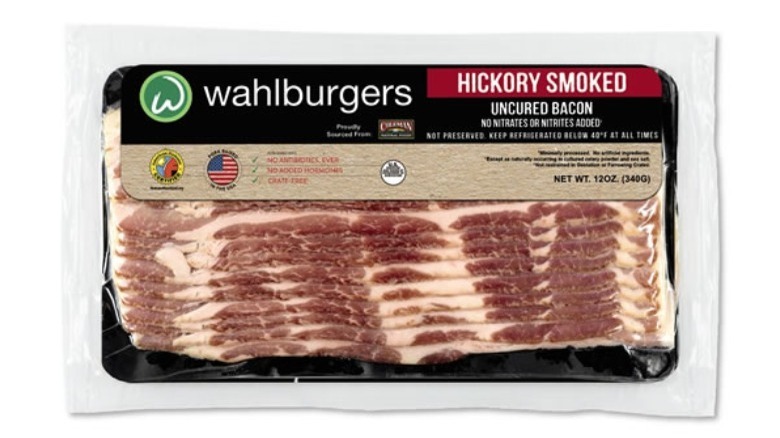 Aldi
The pièce de résistance of any savory breakfast — at least if you're an omnivore — has got to be bacon, and Aldi is meeting the demand, starting on August 25, with the sale of Wahlburgers hickory-smoked, uncured bacon. These thick, meaty strips are nitrate and nitrite-free, and will retail for $5.99 per 12-ounce package. Get the skillet ready!