Nearly 33% Agree This Is The Worst Cracker Barrel Breakfast Item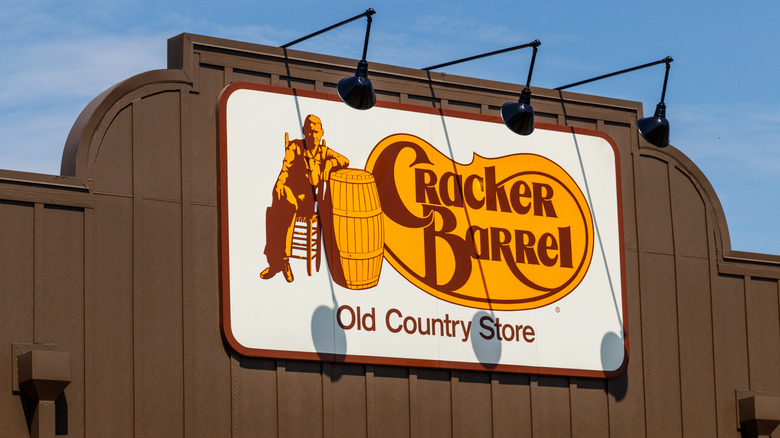 Shutterstock
Chain restaurant Cracker Barrel serves up all kinds of comfort food dishes, and while they have an extensive dinner menu packed with classics like meatloaf and fried chicken, they also have plenty of breakfast fare available for hungry diners for their all-day breakfast option (via Cracker Barrel). However, according to 592 individuals surveyed by Mashed, there are a few breakfast dishes that just aren't worth ordering, many of which have a hint of Southern flair found throughout the chain establishment's menu.
The absolute worst breakfast dish, according to 32.94% of respondents surveyed, is the grits. While the Southern staple has many fans who consider it a beloved carb-packed comfort food, apparently the recipe that Cracker Barrel uses doesn't quite elicit the same response. Even though it's only offered as a side and isn't even a dish of its own on the menu, it made a huge impact (in a bad way) on Mashed survey-takers.
In fact, grits received over double the amount of votes that some of the other breakfast menu options did, making it the clear winner (or loser, depending how you look at things) of the worst breakfast dish crown. There's just something about it that Cracker Barrel diners can't seem to stomach.
A few other options you may want to think twice about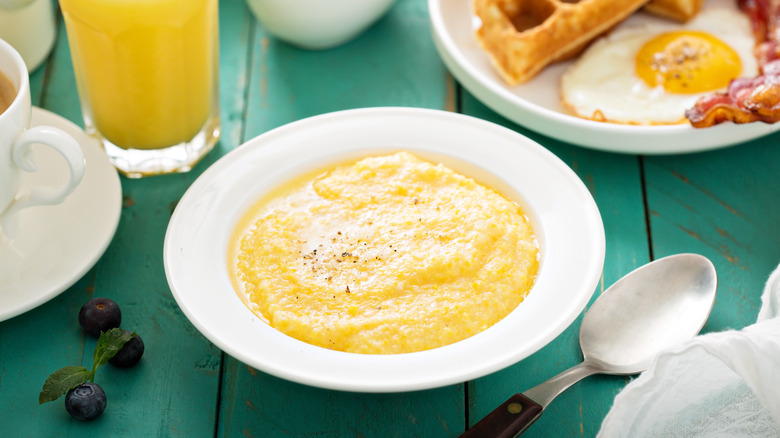 Shutterstock
The Cracker Barrel breakfast menu boasts everything from carnivorous plates overloaded with sausage and bacon to the Southern staple biscuits and gravy — but there are a few dishes in particular you may want to think twice about ordering, according to the respondents Mashed surveyed.
If you're in the mood for pancakes, you may be better served ordering the classic buttermilk rather than the seemingly more elevated pecan pancakes, which received 12.84% of votes for the worst breakfast dish. If you're more of a meat-loving diner, while you can certainly indulge in some crispy bacon and maybe even sausage rounds, the country ham apparently isn't to many people's liking, having received 13.34% of votes from respondents. The Southern biscuits n' gravy isn't much worse, racking up 12.50% of votes.
The cheese and bacon-packed hash brown casserole, meanwhile, may seem like a winner (after all, it has cheese and bacon — what's not to love?), but that was also one option that respondents didn't seem to love. Finally, when it comes to considering the sides to add to your breakfast fare, there's one in particular to perhaps pass over — the fried apples. While having some cinnamon-sprinkled apples may seem like a refreshing, fruity addition to an otherwise heavy meal, there's just something about it that failed to impress survey respondents.