Everything You Need To Know About Gordon Ramsay's New Gin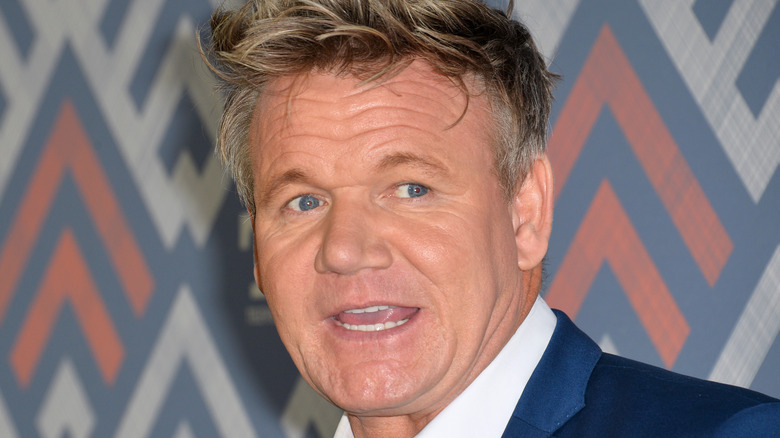 Shutterstock
While Gordon Ramsay is best known as a Michelin-starred celebrity chef and tough-talking, foul-tempered host of shows like "Hell's Kitchen," "MasterChef," and "Kitchen Nightmares," now Ramsay is adding to his broad portfolio of culinary work with a new liquor brand.
According to The Spirits Business, Ramsay has partnered with the Eden Mill distillery in St. Andrews, Scotland to create a small-batch gin that is inspired by the fertile Scottish land it was distilled on. Six Rivers: Eden Gin — which is named after the River Eden that flows past the distillery — is Ramsay's attempt to prove himself a formidable culinary figure not just in the kitchen, but in the beverage world as well. "The team at Eden Mill have an innovative approach to the art of distilling, it has been a joy to work with them and I really respect their passion for their craft," Ramsay said of his choice to work with the Scottish distiller.
While Ramsay has forayed into the booze biz before, with a cheekily named hard seltzer called Hell's Seltzer, the release of Six Rivers: Eden Gin represents a more thoughtful and sophisticated approach to the adult beverage business.
Ramsay's gin takes inspiration from Scottish ingredients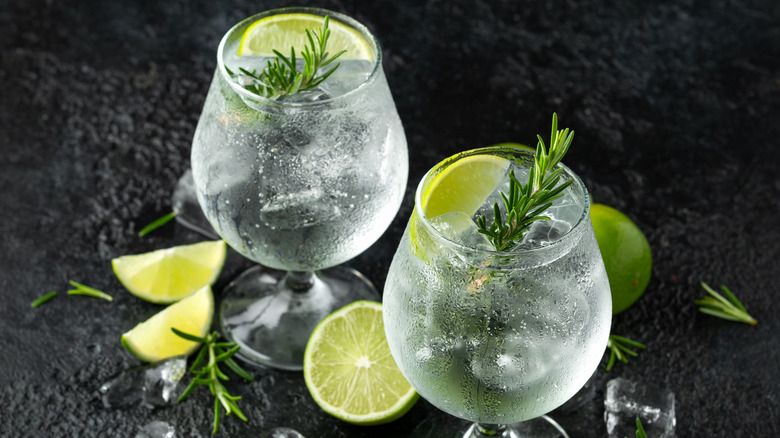 Shutterstock
With a flavor profile that takes inspiration from the "unique flavors of Fife" — a historic peninsula in eastern Scotland — Ramsay's gin is made with Scottish seaweed, native botanicals, and honeyberry (a Scottish superberry), according to The Spirits Business. According to founder Paul Miller, Eden Gin is "the first time the honeyberry has... been used in a gin of this scale before."
"We set out to create a narrative from the area around the distillery," Ramsay says of the deliberate choices of local ingredients that went into the unique gin. The chef notes that he worked with the distillery "to forage ingredients and develop flavors that told a story," in order to create a product "with beautiful native ingredients and stunning bottles." 
Miller notes that the gin will be made with "ingredients from the landscape of our home," utilizing "an ecosystem of small independent producers within 15 miles" of the distillery. According to Miller, who worked closely with Ramsay on the new gin, it was "an honor to work closely with Gordon to create the Six Rivers collection. His knowledge and understanding of flavor is incomparable, and it has been a real joy bringing our teams together."
Ramsay's Six Rivers gin will be available in select stores beginning in October 2021, and will be priced at $40 per bottle. After the initial run of Six Rivers: Eden Gin, the chef is poised to release additional gins in the Six Rivers line in the future.