Chick-Fil-A Fans Are Trying To Make Sense Of This Cryptic Warning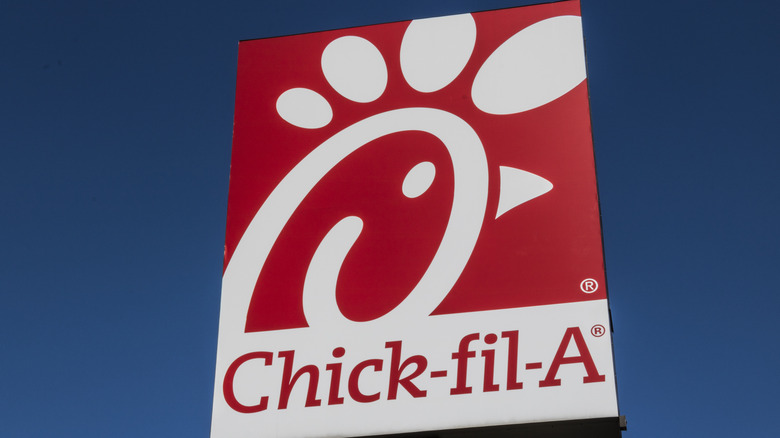 Shutterstock
Chick-fil-A is one of the most popular brands in the fast food industry, topping the American Customer Satisfaction Index for seven years straight. The fried chicken chain also has a strong health and safety record, ranking on Food Network's "10 Cleanest Restaurants in the U.S." list in 2019 — a selection made up of mostly higher-end, sit-down franchises.
In short, Chick-fil-A is an industry leader in terms of quality control — which is why a recent Tweet from an anonymous Chick-fil-A associate has people scratching their heads. "AVOID going to Chick-fil-A for a month," reads the post from Twitter user @KinggBreezyy, who claims to be a Chick-fil-A warehouse employee. "I seen some s*** in the warehouse this week that we shipped out to them & that's all imma say." The Tweet, posted on July 24, has already received over 30,000 likes, and about 13,000 retweets. A subsequent tweet from the same account clarified that the sub-standard warehouse shipment was of chicken nuggets, and would not impact other Chick-fil-A menu items.
An unsubstantiated claim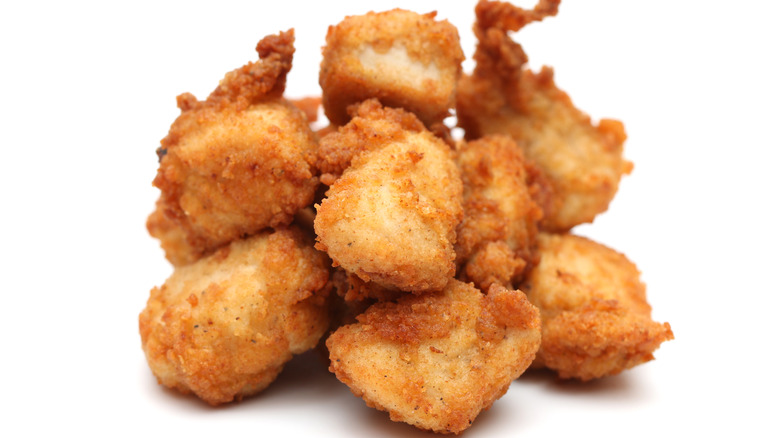 Shutterstock
A screenshot of the tweet soon after found its way over to Reddit. Users on the online forum don't shy away from letting their negative opinions on fast food be known (see, for example, just about any top-ranking post on the Taco Bell subreddit), but as soon as it landed on the Chick-fil-A board the cryptic chicken nugget comment was almost immediately called into question. A number of Chick-fil-A regulars confirmed they'd had no problems with Chick-fil-A's nuggets of late, with more than a few cautioning the sharer of the screenshot against giving any weight to unverified sources. Others speculated that the scare-mongering Tweet might somehow be the work of Popeyes, who debuted a new chicken nugget meal earlier this week.
For the record, Chick-fil-A has pretty rigorous quality control procedures for the industry. The chain's website proudly shares its chicken is sourced entirely from cage-free USDA-verified operations, is never mechanically ground nor separated, is clean of fillers, steroids, and hormones, and since 2019 has been guaranteed antibiotic free.