The Real Reason McDonald's Has Been So Successful Lately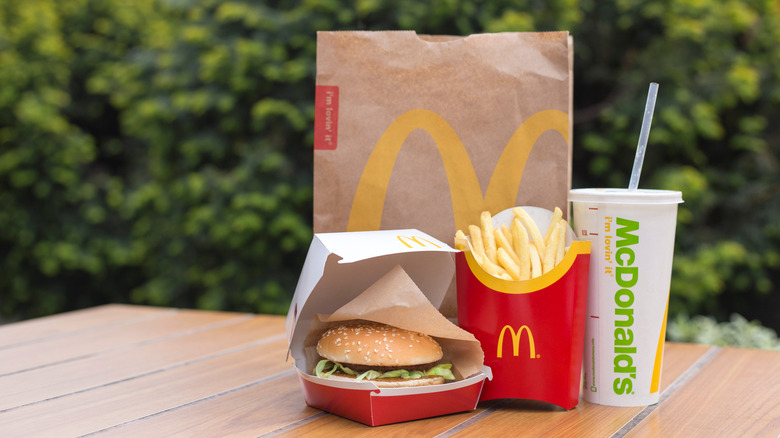 Shutterstock
Looks like you can't call McDonald's a chicken. As the chicken sandwich wars between fast food chains Popeyes and Chick-fil-A have heated up and caught social media fire, more than 20 brands have jumped into the mix, hoping to get in on some of the action (via Restaurant Business). Now, it's McDonald's turn to make a splash. The brand is not resting on its laurels and although it had seemingly stayed away from the chicken sandwich wars until earlier this year, its three launches have put the Golden Arches back in the game.
In February, McDonald's launched its Crispy Chicken sandwich, Chicken Deluxe sandwich, and Spicy Crispy Chicken sandwich — not to mention its hot 'n spicy McChicken biscuit breakfast offering. These sandwiches feature a thicker and juicier piece of chicken and are also fried to golden perfection. According to Eat This, Not That, the brand was able to increase store traffic by a whopping 19% the day the three new chicken sandwiches launched. People are really serious about their chicken! But that's not the only reason McDonald's is seeing incredible sales in 2021.
McDonald's has made smart collaborations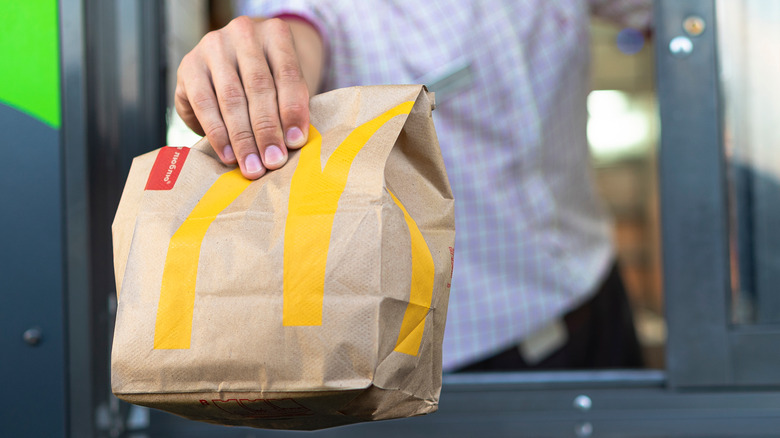 Shutterstock
Eat This, Not That also credits the success of McDonald's to some of its latest collaborations, namely with pop stars BTS. 
Earlier in the year, the Golden Arches tapped the band to create a meal that would be available for a limited time. This created an extra buzz and sent people flocking to see what the band had picked out as some of their favorite goodies. It was so popular, it was launched worldwide, making the BTS meal available in 50 countries on six continents, per Newsweek. According to CNN, the successes of the chicken sandwiches along with the celebrity-endorsed meals has set McDonald's up for a 25.9% growth in sales at U.S. stores — far beyond expectations.
That being said, McDonald's has seen the writing on the wall and has announced that its newest collaboration, set to launch this month, will be with rapper Saweetie. The Saweetie Meal will consist of a Big Mac, 4-piece Chicken McNuggets, medium World Famous Fries, a medium Sprite, Tangy BBQ Sauce, and "Saweetie 'N Sour" sauce (which is the brand's sweet and sour sauce renamed for the meal).