McDonald's Worker Just Revealed How Its Cookies Are Actually Made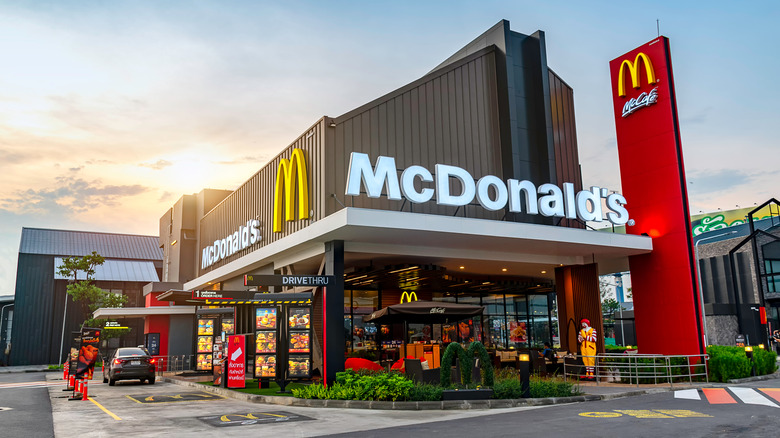 Shutterstock
It's hard not to think of McDonald's when fast food is mentioned. According to its website, the famous chain with the Golden Arches first opened in 1955 and it shows no sign of slowing down. Over the years, the menu has changed significantly, with innovative items and a diverse range of products sold internationally. While its core menu items have faced various controversial claims, many of the menu extras have remained on the sidelines until recently.
With the wide audience available on social media platforms, fast food employees are increasingly sharing confessions about their place of work. Thanks to TikTok, you can even see how staff prepare fast food items in some restaurants. The latest TikTok video by McDonald's employee @jettyjuju, shows how the fast food chain goes about making batches of cookies. On the McDonald's website, the sweet treats are described as "soft baked." However, the TikTok video shows an employee taking cookies out of a plastic box, placing them on a cookie sheet, and popping them into the oven for a couple of minutes. If you've ever tried to mimic the "just out of the oven" gooeyness of a cookie by shortly zapping it in the microwave, McDonald's oven hack follows the same idea.
How can you make your own soft cookies at home?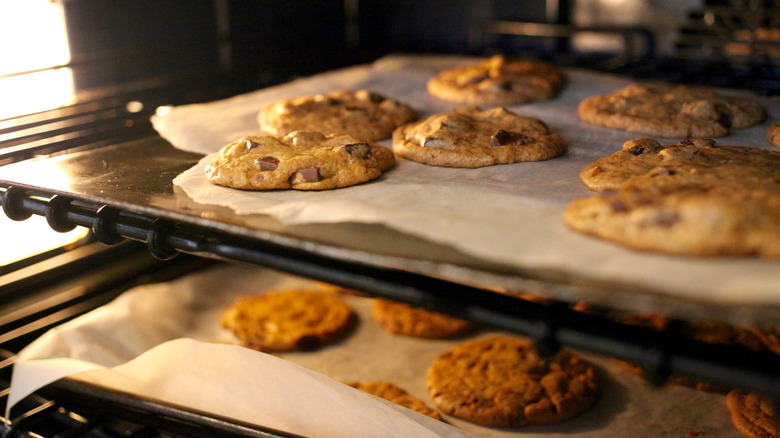 Shutterstock
Earlier this year, another McDonald's employee made a TikTok video claiming that the baked goods were actually just boxed Walmart cookies. Not only is the chain allegedly reheating boxed cookies and serving them as freshly baked soft chewy cookies, but you could easily be buying boxes of them yourself at Walmart. According to Daily Dot, some McDonald's employees reported that in 2016 the chain was actually baking fresh cookies. It's unclear whether some franchises continue to do so or if they all opt for reheating boxed Walmart cookies nowadays.
Nevertheless, if you want to recreate the soft chewy texture of McDonald's chocolate chip cookies, food blogger Laura Ritterman from the Recipe Fairy developed a recipe to make your own version at home. Ritterman makes the distinction between cookies that "bend" or "snap," indicating that McDonald's cookies are of the former variety. To obtain the soft chewy texture, they recommend using cold butter (and lots of it!), as well as plenty of sugar. Ritterman warns that oven temperature should be kept fairly low to prevent the cookies from becoming crisp around the edges. If you're not getting fresh cookies in store, then you might as well be making your own!