The Rigatoni Dish That Changed Giada De Laurentiis' Career Forever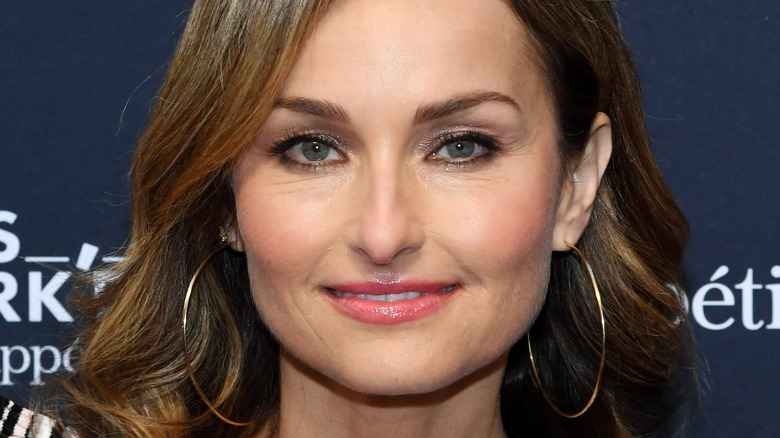 Ethan Miller/Getty Images
For Giada De Laurentiis, it's important to motivate others to cook and succeed in an industry that is often dominated by male chefs. She told Elle in an interview that she has always aspired to do well professionally. De Laurentiis said, "[I was] just trying to make a living and trying to do my job really well and sort of inspire, especially home cooks, to make Italian food at home." She added that she couldn't help but notice that life's harder for women trying to make a mark in the culinary space.
Despite the challenges she faced, De Laurentiis didn't back down and figured how to make things work for her. "It's like a game of chess or Monopoly. You have to learn how to play the game. It's not a bad thing! Everybody plays it. You just have to learn which moves to make," the chef explained. Early in her career, De Laurentiis knew that she would have to hustle hard and take chances. Per First We Feast, she struggled to make a living in the initial stages of her career and took a leap of faith by starting her own catering company and working with a variety of dishes.
Interestingly, a couple of those food items really helped her achieve mainstream success as a chef. She's thankful for those opportunities to date.
The dish is memorable for the chef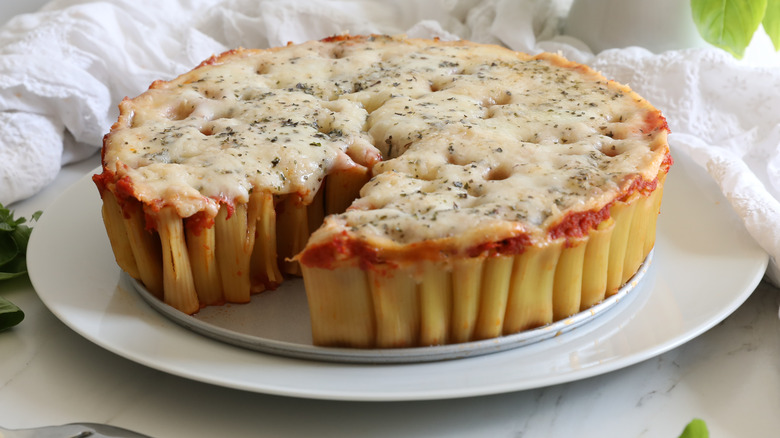 Shutterstock
When speaking to First We Feast, Giada De Laurentiis recalled that after 9/11, many Americans were choosing to stay indoors with their families and spending quality time with loved ones, cooking comforting meals at home. It was around that time that De Laurentiis decided to work on a selection of recipes all by herself for a "Food & Wine" feature. She even styled the dishes for the shoot. 
The chef believes that she hit the bull's eye with two dishes: a classic almond cornmeal cake and a baked rigatoni pasta dish made with prosciutto and mushrooms. De Laurentiis said, "It [the food] got me noticed at Food Network — executives thought the recipes were accessible to the home cook but unique enough to set me apart from everybody else who was already there." The chef explained, "At least, that's what they told me. So from that photo shoot I landed 'Everyday Italian,' and everything from then on changed." What an anecdote, huh? 
If you're intrigued, the chef has a simple rigatoni recipe up on the Food Network, a dish that has wholesome ingredients such as cheese, basil leaves, broccoli, Italian sausages, and more.