What Daniel Shemtob Says You Need To Order From The Lime Food Truck - Exclusive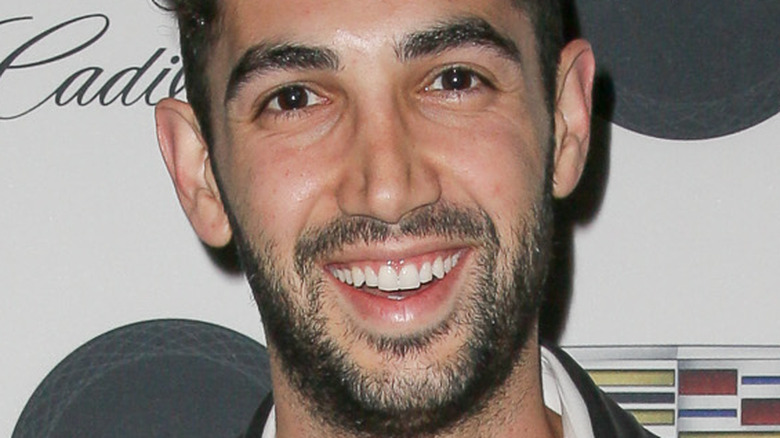 Chelsea Lauren/Getty Images
Haven't you heard? Born From The Lime Truck is franchising. So if you've been watching "The Great Food Truck Race" wondering if you should maybe road trip out to Los Angeles for a taste of Daniel Shemtob's competition-winning Cal-Mex tacos, hold that thought. You may be able to stay put and wait for one to drive to you.
How long will you have to wait? "At first I was like, 'franchise, let's sell as many as we can.' Then I was like, 'wait, wait, wait,'" the two-time "The Great Food Truck Race" champion told Mashed in an exclusive interview. Translation: Shemtob isn't looking to franchise as fast as The Flash can run. In fact, for 2021, he's just looking to franchise two. Like his ingredients, which are locally sourced and sustainable (via Born From The Lime Truck), Shemtob says he wants to do franchising right. 
We haven't done the math. But at the rate that he's working now — and with over 19,500 cities, towns, and villages in the United States (via Statista) — you may be in for a few years wait before you can order off of a Born From The Lime Truck menu. Now, the good news. When you can, you'll absolutely be prepared to order right. Here's what Shemtob says you need to try.
The best veggie and meat-lovers options to look forward to from The Lime Truck
Are you a meat-lover? When you spot a Born From The Lime Food Truck on your local street corner, order the Vegas taco with short rib, like Daniel Shemtob suggested to Mashed. The short ribs are six-hour slow-braised and complemented with horseradish crema, arugula, and buttermilk fried onions. You can take it from us. Shemtob is not just marketing a product. The tone of his voice changed when describing the dish. "When you get the combination of all, it's pungent, it's bright, it's rich," Shemtob said. "It's got umami, it's got great texture. It's a gringo style taco, but it's just so good."
If you're a vegetarian, Shemtob's got an equally passion-inducing menu suggestion: ponzu marinated shiitake mushrooms. "I go crazy about it," he said of the menu item. "We marinate them exactly for four and a half hours and then we wash them. If you do four hours, not strong enough, you do five hours too strong. So it's really important." The dish incorporates a Japanese seasoning, furikake, cilantro chimichurri, and queso fresco. "Oh my God, it's just magical," Shemtob promised. "It's one of my favorite things I've ever had."
When you spot a Born From the Lime Food Truck in your city, give Daniel Shemtob's competition-winning tacos a try!