24% Agree This Chain Restaurant Has The Worst Eggs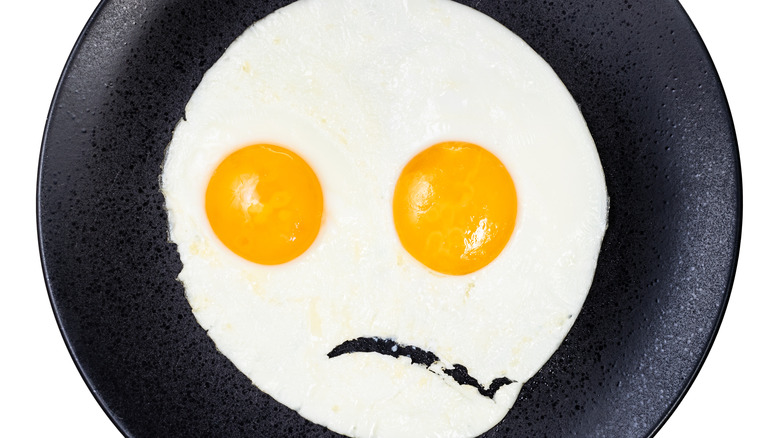 Shutterstock
For all of our egg heads out there, we know the importance of getting your protein and having it taste good, too. We also know the options out there are not exactly Michelin-star-worthy. After all, the debate about eggs in our favorite fast-food joints and whether or not they're, you know, actually eggs, has been ongoing seemingly forever (via Business Insider).
Don't get us wrong, we're not looking for Gordon Ramsay-style eggs here (although we would accept those in a heartbeat), but certain chains might need to step up their game when it comes to one of the country's most popular breakfast items. However, rather than just tell the public which chains, we decided to let the public tell us.
In a recent survey conducted by Mashed, 651 U.S. residents were asked which chain restaurant has the worst eggs, and the results are pretty evenly split. But one chain, in particular, ranked highest for having the worst eggs.
Nearly a quarter of respondents said Denny's had the worst eggs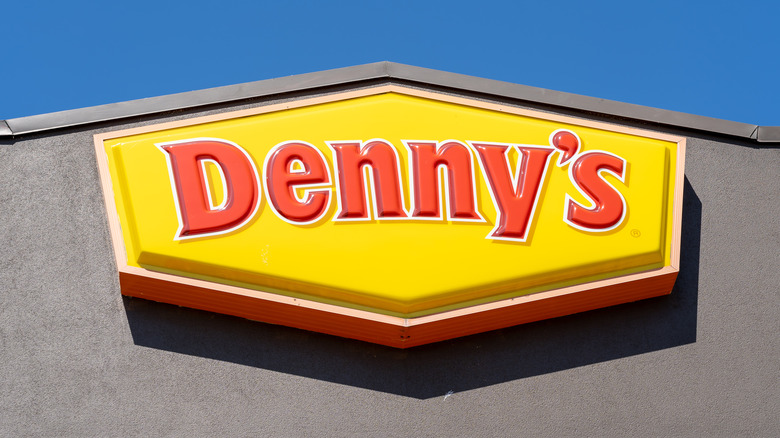 Shutterstock
Denny's may have recently released eggs benedict-inspired menu items (via Guilty Eats), but it was voted the restaurant chain with the worst eggs by 24.12% of respondents. Now, we love Denny's for many reasons — its 24-hour pancake availability and too-good-to-be-true meal deals — but we're not making the trip out for a few eggs on toast. 
Following somewhat close behind in the rankings of worst eggs are Waffle House at 17.82% of the votes, IHOP with 15.36%, and Cracker Barrel, which 14.59% of survey participants picked. The "best" of the worst options for eggs were Tim Hortons (11.67%), Bob Evans (10.45%), and The Original Pancake House (5.99%). Much of this isn't a huge surprise to us, given that many of these chains are known more for their fluffy, sweet, and bready breakfasts than for their eggs.
But Denny's, known as "America's Diner," conveys the message that it offers the full spectrum of breakfast (and lunch, for that matter), which includes eggs. So you'd assume its egg-centric offerings would measure up to other popular menu items.
In an article from Eat This, Not That!, Denny's various offerings are dubbed the "best" or "worst" by a dietician, including everything from breakfast to dinner to milkshakes. While several breakfast items are ranked "worst," a few omelets and Denny's signature Everyday Value Slam seem to have redeemable qualities. But for now, we might just stick to the pancakes and an extra side of bacon — hold the eggs, please.