Costco Has The Largest Number Of Warehouses In This State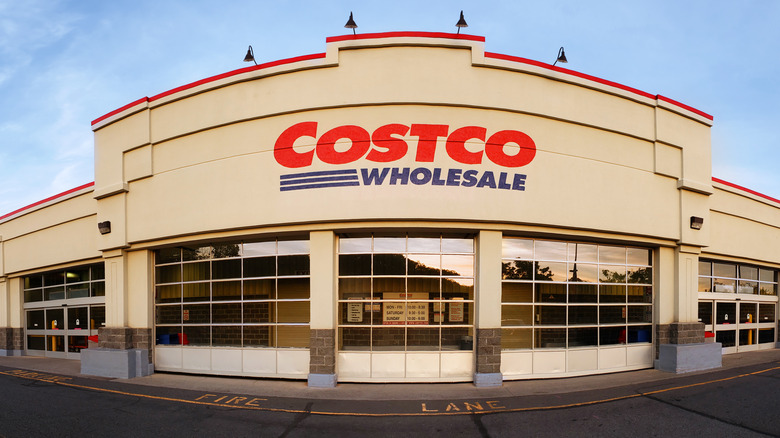 Shutterstock
Ah, Costco. The wholesale wonderland and heavenly haven of deals filled with perfectly priced products that keep customers coming back time and time again. Shoppers love Costco for their bargains on a wide range of products, from food to wine to electronics to household necessities, including the store's most popular item: toilet paper. It's probably one of the only places in America where you can still get a hot dog and soda combo meal for $1.50. Members love to return for their tried-and-true favorite items. In fact, 42.55% of Costco shoppers surveyed admit to buying a rotisserie chicken every time they shop. It's a shopping experience Kris Jenner likened to a massage (via The New York Times Magazine).
It's no wonder Costco's popularity has spread across the country and globally. According to Business Insider, Costco owns more than 800 stores around the world, 559 of which are in the U.S. The National Retail Federation lists Costco as number six on their list of the "2021 Top 50 Global Retailers." The membership-only wholesale retailer has flourished during the pandemic and will be opening stores in Arkansas, California, Florida, Illinois, Missouri, Ohio, Oklahoma, Tennessee, and Texas in the near future, according to Eat This, Not That!
One state has more Costco stores than any other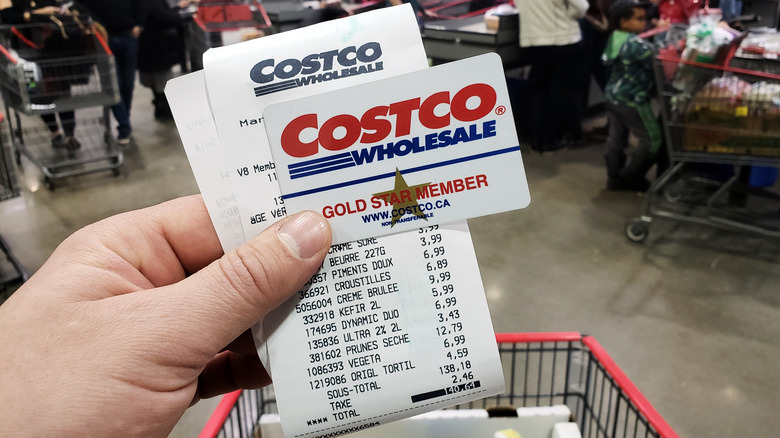 Shutterstock
You may be surprised to learn that the busiest Costco in the country, according to Zippia, is located in Iwilei, Hawaii. The smallest is in Juneau, Alaska, measuring only about 80,000 square feet — that's half the size of a regular Costco — while the largest, which is three times that size, is located in Salt Lake City, Utah, says an article by Alaska news network KTOO.
But in what state can you find the most Costco stores? Eat This, Not That! states that California, which is the U.S.'s third largest state area-wise, outnumbers its closest follower — Texas, with 33 stores — by almost 100 stores, for a grand total of 131 stores. And more are on the way. Stores in Murrieta near Los Angeles and Newark in the San Francisco Bay Area will be constructed and opened in the near future. That's a lot of rotisserie chicken.