The Surprising Amount Of Coffee The Friends Characters Drank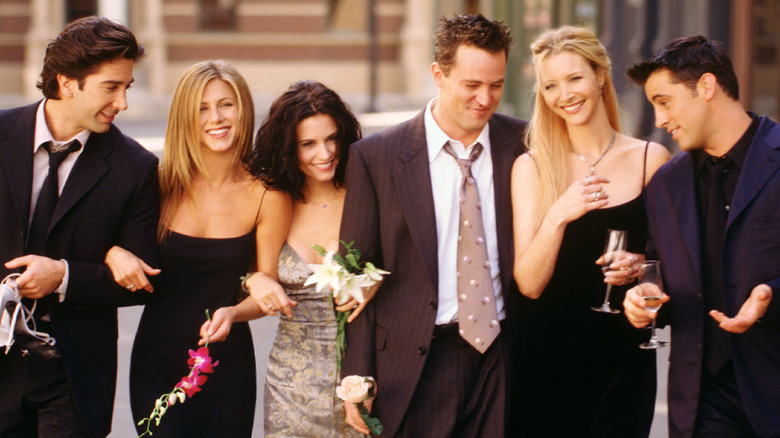 Getty Images/Getty Images
The highly successful sitcom "Friends" left prime time television in 2004 after 10 seasons, 236 episodes and more laughs than we can possibly count. The show was so popular that over 50 million people watched the final episode (via History). However, the fan obsession with the episodes that followed the lives of Monica, Rachel, Phoebe, Chandler, Joey, and Ross has never been stronger. During its run, the characters spent so much time at their local coffee shop, Central Perk, listening to their friends sort out all the drama and comedy surrounding their adulting, it was kind of hard to keep track of and pick up on some of the smaller, more subtle details. 
Luckily, strong syndication and streaming services galore have made it easier than ever for us to pause, rewind, and discover some of the important answers to trivial questions that have haunted us since the show's finale. In fact, one eagle-eyed fan named Kit Lovelace has done just that, sharing via Twitter the incredible number of cups of java poured, purchased, and consumed by each character. Lovelace made a graph chart that tallied up the number of cups of coffee each Friend drank over those 10 seasons, and the number may surprise you. But what might even be more fascinating is which character is the biggest caffeine addict. 
Phoebe was the biggest drinker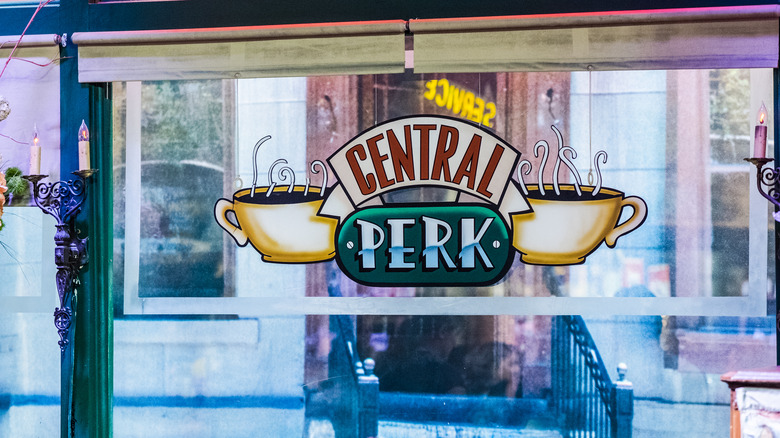 Shutterstock
According to the graph Lovelace created and shared via Twitter, over the course of 10 years, the characters of "Friends" collectively drank 1,154 cups of coffee, with Phoebe leading the charge, taking in 227 cups of Central Perk's giddy-up. Chandler was hot on her heels, with 212 cups of coffee.
Surprisingly, Rachel, who actually had to waitress at the coffee shop, drank the least amount of cups of the dark brew. Perhaps it hearkens back to when Rachel was flirting with Dr. Franzblau in the episode in which Susan, Ross's ex-wife, is having a baby. The handsome doctor, an obstetrician, shares with Rachel that he has a difficult time dating because his work sometimes gets in the way, offering, "Aren't there times when you come home at the end of the day and you're just like, if I see just one more cup of coffee ..." (via Friends-TV.org). Rachel's coffee-drinking habit apparently peaked during season 6. Maybe working for Ralph Lauren was stressful.
Per Screenrant, Lovelace estimates that the Friends spent approximately $2,000 over the course of 10 seasons on their cups of coffee, pricing each cup at $1.50 and adding on a 20 percent tip. Does a $1.50 cup of coffee still exist at a coffee house?