Valerie Bertinelli Will Play This Role In Demi Lovato's New Show Hungry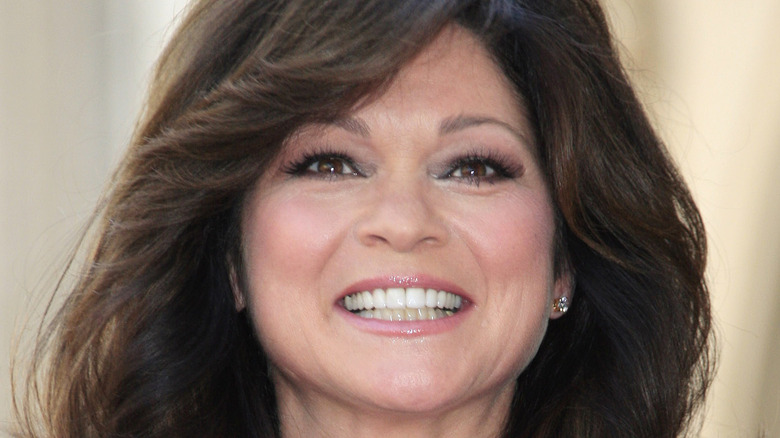 Joe Seer/Shutterstock Images
Valerie Bertinelli is no stranger to the TV screen. The upbeat host launched her career acting on series like "One Day at a Time" and "Hot in Cleveland," before she pivoted to the world of cooking shows. "I've been in front of the camera since I was 12 years old [but] I have been cooking longer than I have been acting," the Golden Globe winner shared in an interview with Closer Weekly. "I was never quite comfortable acting. Now, I'm just able to be me and cook."
Bertinelli credits her love of food to her "cooking mentors," her grandma and mother, and has fond memories growing up in a household full of delicious home cooked meals, including homemade gnocchi and fry bread (via Food Network). After leaving her acting days behind, Bertinelli has starred on multiple Food Network shows, including "Valerie's Home Cooking" and "Kids Baking Championship."
Although food is near and dear to her heart, Bertinelli has also had a tumultuous relationship with eating, which is mirrored in her new role in the NBC show "Hungry." The Food Network host will be starring alongside Demi Lovato as their TV mom in a series that is based upon a group of people attending a food-issue support group. Although Bertinelli is sticking with the food theme, this will be her first scripted acting role since 2015, when "Hot in Cleveland" wrapped up its six-season run.
This new series is extremely personal to Valerie Bertinelli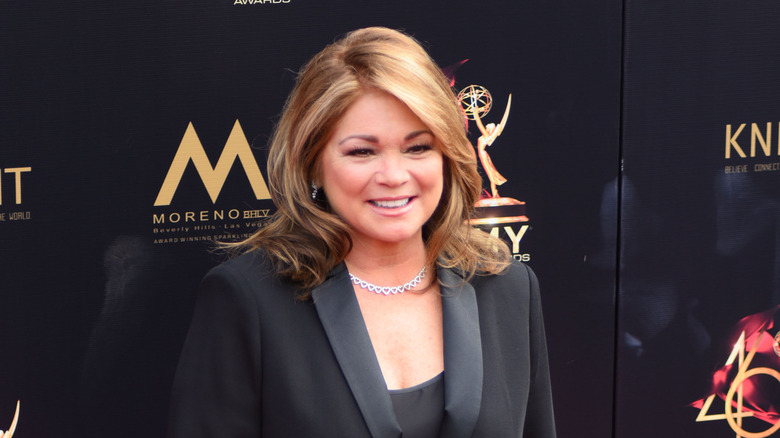 Shutterstock
On this all-new comedy pilot written and produced by Suzanne Martin, Valerie Bertinelli plays the role of Lisa, Teddy's (Demi Lovato) mom. The character of Lisa owns and runs a restaurant, and food is constantly on her mind. According to The Hollywood Reporter, while Lisa's character is "warm and loving, she's also 'a self-critical and emotional mess who has lost and gained the same 30 pounds for 30 years.'"
Lisa's character reflects some of the same struggles that Bertinelli has faced in her own life. In a recent video, Bertinelli shared a raw and emotional response to an Instagram user, who hurtfully commented on her weight. "If I could lose the weight and keep it off I would, but since I haven't been successful with that my whole entire life, at 61, I'm still dealing with it," she vulnerably shared in her Instagram video.
The "Hot in Cleveland" actor received an outpouring of love from her community, receiving comments from The Pioneer Woman, Haylie Duff, Khloé Kardashian, and her son Wolfie. Bertinelli received a particularly touching response from her new co-star Demi Lovato, who wrote, "I love you...I'm sorry you had to deal w[ith] this. Here for you always." We are already loving this TV family!
If you are struggling with an eating disorder, or know someone who is, help is available. Visit the National Eating Disorders Association website or contact NEDA's Live Helpline at 1-800-931-2237. You can also receive 24/7 Crisis Support via text (send NEDA to 741-741).