Tim Hortons Thinks This Is Why Its Success Is Finally Returning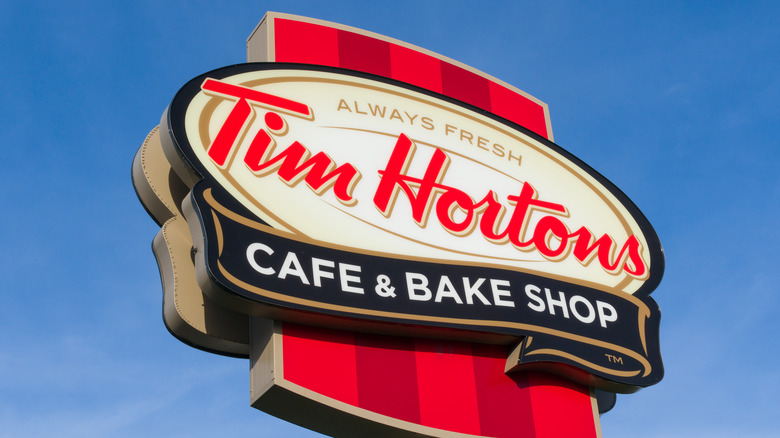 Shutterstock
It wasn't all that long ago that Tim Hortons was the source of considerable concern for its parent company, Restaurant Brands International (RBI); in fact, it was just a year and a half ago that RBI executives found themselves in the position of having to come up with an extensive plan meant to whip the Canadian coffee chain back into fighting shape, so to speak (via Restaurant Business). Now, after seven quarters marred by weak sales, RBI has announced that its plan to turn Tims around seems to be working, as evidenced by a 27.6% increase in same-store sales during 2021's second quarter. Further, the chain now has earned the distinction of being the RBI brand (which also includes popular chains like Burger King and Popeyes) with the best sales performance for that period of time (via Yahoo Finance).
"We are pleased with the results this quarter and the progress we have made on several key initiatives," said RBI CEO, José Cil, during a triumphant July 30 earnings call with investors (via earnings call transcript). How did they do it? There are a few initiatives which Cil believes may have helped the Canadian chain find success.  
Why Tim Hortons may be bouncing back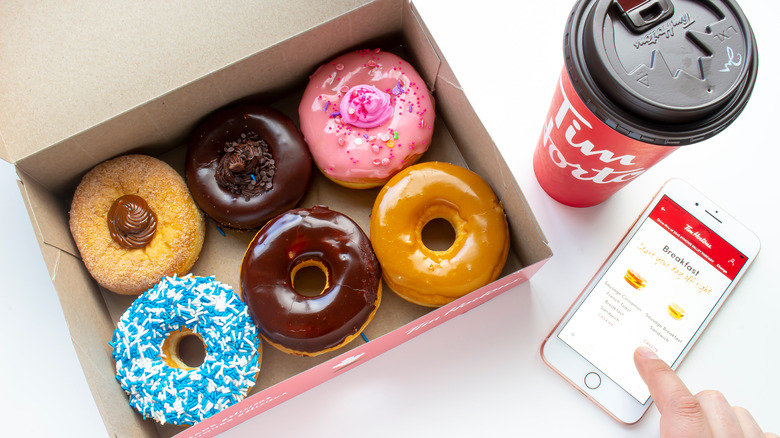 Shutterstock
The financial reports with regard to Tim Hortons for the second quarter of 2021 look so strong, they would appear to offer hope that the chain's success might finally be returning. During an earnings call with investors of parent company RBI, CEO José Cil offered insight into why that might be. The short version of the story is that Tims delivered on the promise that it made in February 2020 to focus its efforts on certain key initiatives (via Restaurant Business). 
Specifically, Cil spoke about how menu changes might have been critical to the chain's recent success. "We have been investing quite a bit in quality of food and quality of beverages," the CEO said to Yahoo Finance. "We launched fresh cracked eggs. We also launched our cold brew, our quenchers and our new ring-filled doughnuts." Cil also spoke in the earning call of how Tim Hortons' new loyalty programming may have been a "key driver" in its more than 30% digital sales growth. "While still early days," the CEO pointed out, "these are exciting levels of digital penetration and engagement which demonstrate the power of what our digital platforms can deliver."
In addition, Cil spoke about the brand's growth potential throughout the world, including in China, where the company has now opened over 200 locations. How will Tim Hortons fare at the end of 2021's third quarter and for the year as a whole? Only time will tell, but certainly we understand why those involved are optimistic.